Ok, party people. Are you someone who can't live without your phone but who also needs more capability than it can possibly offer you? I know we live in a very mobile age, but if you are running a business, odds are you need a pretty powerful laptop or tablet to help you take your game to the next level. While looking for enhanced functionality, we still crave certain design features we've grown accustomed to as a generation on the go. That's why I think the HP Envy x360 laptop is such a great product for entrepreneurs who live that laptop lifestyle. We take our businesses with us on the road. Our work knows no boundaries… so why should our tech? The HP Envy Laptop is a great solution.
The Touch Screen On The HP Envy X360 Laptop Is Everything – HP Envy Laptop Review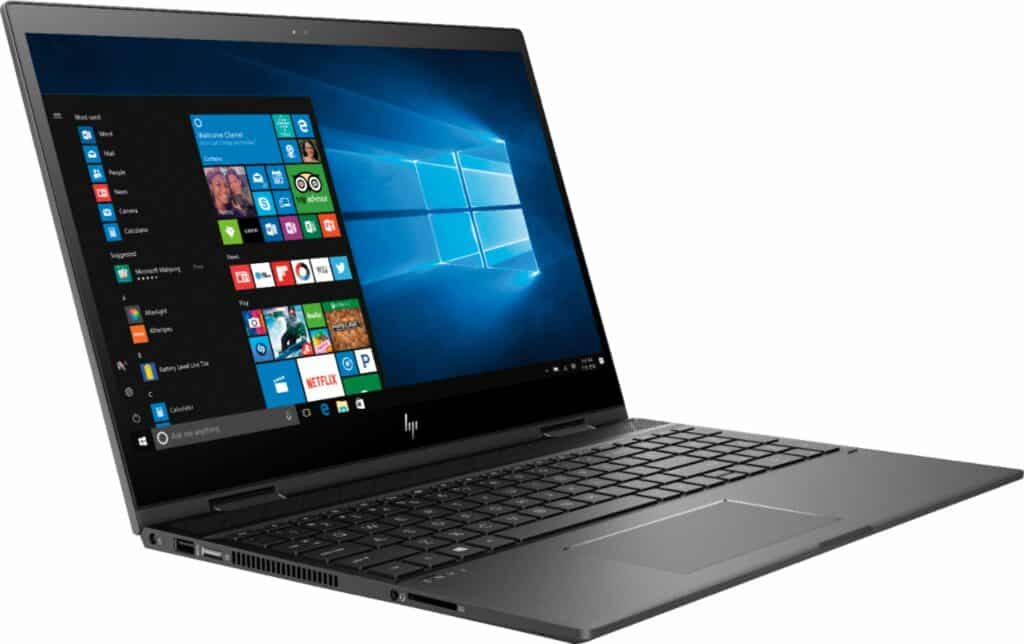 HP Envy x360 Laptops (HP Envy 13in and HP Envy 15in ) are 2-in-1 devices that can transfer from a laptop to a tablet in seconds. On the train and have a seat that has a table? Perfect – sit up straight and get to work. Lounging on the couch at night and just want to dive into some emails? Transfer your HP Envy laptop and stay comfortable. Tech that revolves around your needs – not the other way around.
These touch-screen laptops also come with Windows Ink capabilities which means that you can write on the screen with your stylus. LOVE THAT. Take notes over your notes. I'm one of those people that write all over books that I read. When I start in on a novel, everything is underlined, highlighted, circled, and footnoted. Now, I do the same thing but in digital form. A much cleaner option!
Let's Talk About The HP Envy Laptop Specs
Did I mention the AMD processor? It makes these HP Envy laptops fast and thin so you can take them with you anywhere you go!
Other Hp Envy Features:
Windows 10 operating system: Windows 10 brings back the Start Menu from Windows 7 and introduces new features, like the Edge Web browser that lets you markup Web pages on your screen. Learn more ›
Full HD touchscreen: The 1920 x 1080 resolution boasts impressive color and clarity. Natural finger-touch navigation makes the most of Windows 10. IPS technology for wide viewing angles. Energy-efficient WLED backlight.
8GB system memory for advanced multitasking: Substantial high-bandwidth RAM to smoothly run your games and photo- and video-editing applications, as well as multiple programs and browser tabs all at once.
360° flip-and-fold design: Offers versatile functionality with laptop, audience, tabletop, presentation and tablet modes.
*this is a sponsored post