If you have a daughter, odds are you know ALL ABOUT Shopkins. I mean, this toy line has stolen my daughter's HEART. It is her absolute favorite pastime in the WORLD to do. Whether it's playing, trading or just watching YouTube videos showing off other people's collections, Natalie is all about Shopkins Season 3.
It all started with Season 1 – don't get me wrong. We have been ALL IN since day one. 🙂
Earlier this week, we had a party for our friends to celebrate all that is Shopkins Season 3 and BOY did the girls have the time of their lives. Not only did each girl get to walk away with two dozen new Shopkins each, but they had time to trade and organize their collections as well. SWEET!!!
Check out this unboxing to see all the action. Part of the Shopkins magic is seeing which ones you end up getting in your blind bags. The suspense was insane!
PS – here is your official warning!! Shopkins is hosting an Ultimate Swap-Kins Party on August 15th from 12-2pm. Click here for details!!
Now for some shots from my Shopkins Season 3 party –>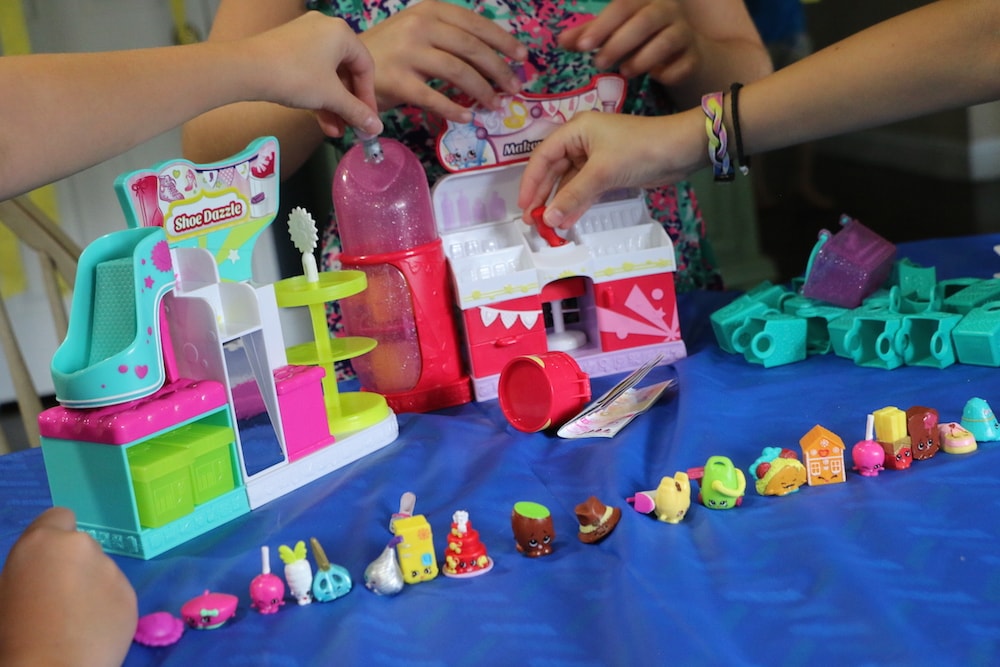 What items are featured above??
Amazing!!!!
* company sent sample for review