Here's a confession. I am a product junkie. NOW – let me just say that 90% of the stuff that is pictured above was sent to me to be reviewed by PR companies. It's out of my HANDS. I can't help what is shipped and I am on every list on the PLANET. That's what happens when you're blogging for 7 years I suppose.
The entire second shelf is Salma Hayek's complete Nuance facial line. It gets crazy. And this weekend, I officially became sick of looking at it all every time I walked into my bathroom.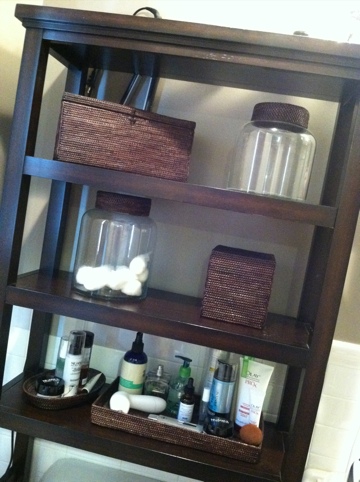 After a quick trip to Home Goods, this is now what I see and I feel so much better! I just kept out the things I use on a daily basis. It was a very impromptu visit. Home Goods opened up a store a few miles away and Bill and I took Liam to shop for a new storage piece on Friday.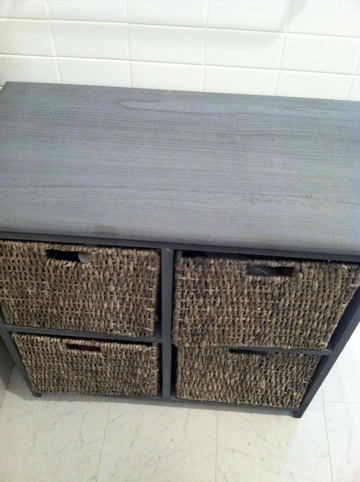 Here it is! I think it cost me something like $139. But the baskets are wide and deep and work for me.
I organized them by TYPE of product. Hair, Make Up, Skin, and Tools. AWESOMEEEEEEEEEEEEEEEEEEEEEEEEEEEEEEEEE.
Are there any organizational projects you are hoping to conquer?