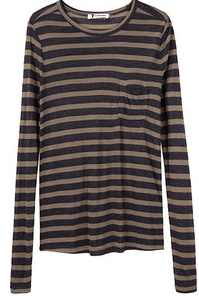 I decided to do a few more looks based off of a shirt that most of us probably own. I'm not saying we all own this particular striped shirt – but we all have some version of it.
Here are three different ways you can incorporate it into your wardrobe:
Look 1: Pair it with cotton trousers. This look is casual but is very put together. I would wear flats with this look.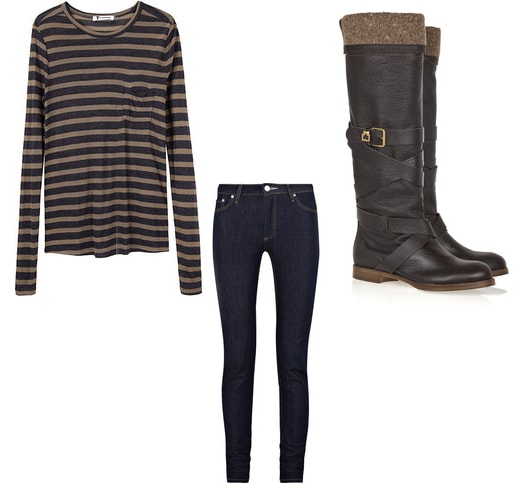 Look 2: Pair it with skinny jeans and knee high boots. Heeled or not – this is a great look (and one I wear practically every day). Add an over-sized sweater if you are uncomfortable with having your rear exposed. 🙂
Like one of these.
Look 3: With a Ruched-Sleeve Blazer and skirt.
You can really mix and match any of these pieces. Blazer with trousers. Skirt with over-sized sweater. The point is to have items that you can use over and over again while making entirely new looks.