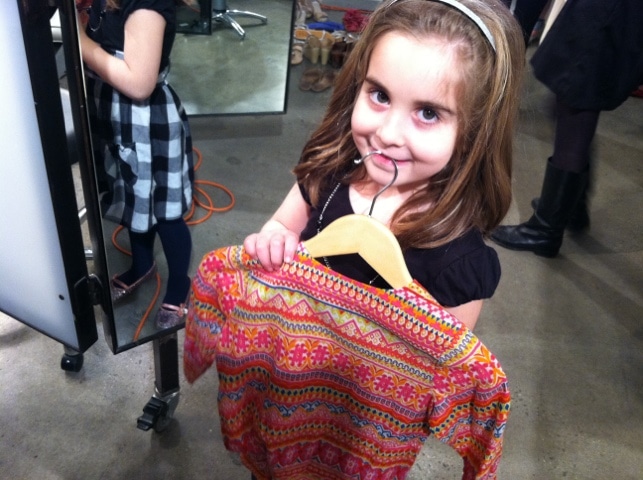 Yesterday, I pulled Natalie out of school early and took her into Manhattan for a shoot with Calypso St. Barth. We were asked to be part of their Mother's Day campaign. Can't wait to see the shots!!
Natalie walked right in and chose our outfits. Not her outfit – OUR outfits. She insisted we wear the same thing and I did everything she said.
She even picked our OUR jewelry. Literally. It was hilarious. Everyone was calling her the junior stylist.
When she sat down to get her hair done, she told the hairdresser she wanted curls. I love this look on her!! Very Shirley Temple right?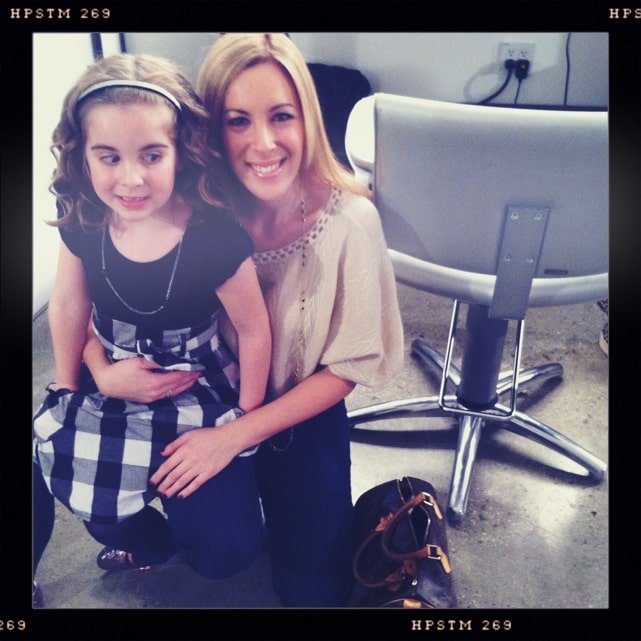 Silly face… 🙂
Here she is all decked out! They had to hem the camisole under her dress so it wouldn't show.
While I don't have the final shots yet to share, I had to post this one taken from my phone. I looked up at my baby girl smiling at the camera, all dressed up next to me and I almost cried. This is why I do everything I do. To have these moments to share with my family. Many moons from now, we will look back on these shots and remember our special day together – mother and daughter.
I can't wait to get a copy of the pic they use. Calypso said they would send me one. I am so desperate to frame it and keep it in our living room.
As soon as we got in the car, my little one fell right to sleep. WHAT A DAY!
PS – ran into Audrey and her family without a stitch of makeup on. Meanwhile, they all just finished their shoot with a full face on!!  Looking forward to seeing their photo as well.