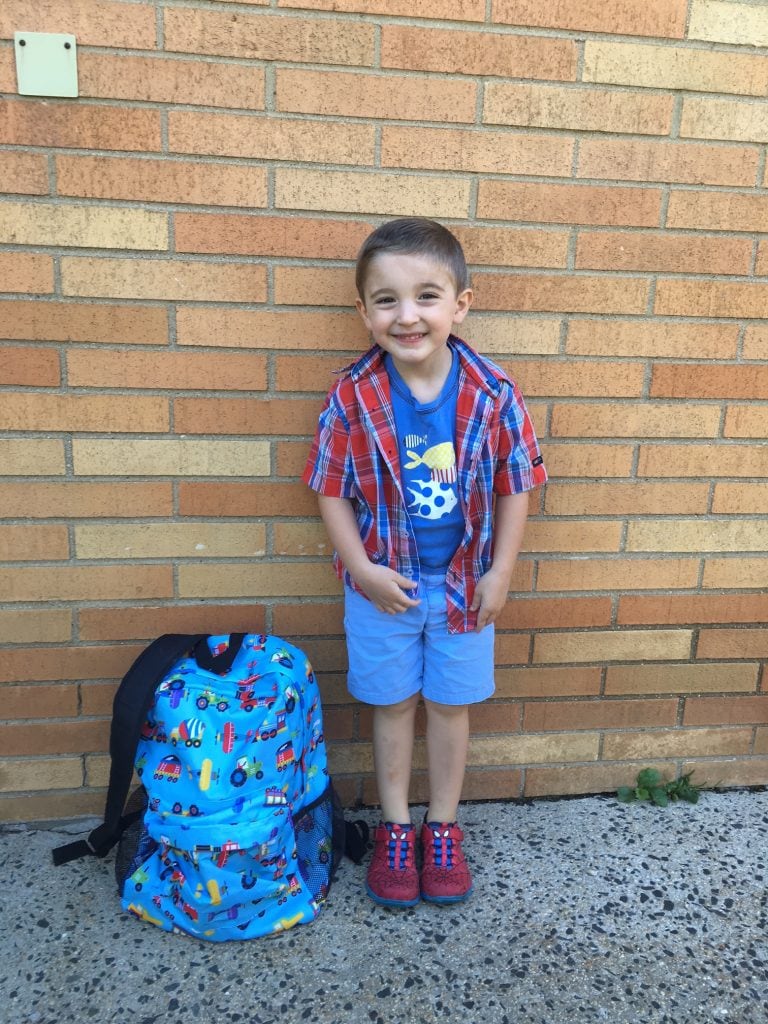 How adorable is this Olive Kids backpack that Caleb brought to school yesterday? I didn't realize he was bringing home a full-sized folder every day when I made my smaller pick last week. We needed to upgrade! This boy has been so busy in school working on projects and arts and crafts creations. He needed something larger to help him take it all home (and then some).
We opted for the "Trains, Planes & Trucks" pattern from Olive Kids because my little man loves anything that moves. I ADORE the thought process behind this brand because you can match lunch boxes, bed sheets and more if you fall in love with a particular design. It just doesn't stop at backpacks.
And as you can see, my family likes to match – even when they don't realize they are doing it! LOL. Love how Bill is wearing pretty much the same thing that Caleb is wearing in this picture. He swears it was unintentional. 
There's something so exciting about back to school. Endless possibilities. The chance to learn independence and to express it. For parents, a moment of peace and solace. 


Caleb felt like such a big boy with his big boy backpack!! Nursery school looks good on him. LOL
Take a look at just some of the available patterns from Olive Kids. To see more, click here. And to see the rest of the line – including backpacks, sleeping mats, furniture pieces and more – click here.
*Received sample at Lysol Event