I'm really lucky to know so many fabulous women. They are all so very inspiring and completely on the top of their game. After a while… you sort of take it for granted. Well, last night, I was able to sit back and really see what one person could accomplish when enough passion and commitment was involved.
Here's the back story –
R Baby came about because a family suffered a great loss – their newborn baby girl unfortunately passed away. The ER told Phyllis & Andrew Rabinowitz that their daughter just had a common cold. Turned out it was a misdiagnosis and Rebecca lost her life. Instead of turning inwards and silently suffering (as I would have done truth be told), this family decided that it would become their life mission to ensure that ERs around the country become better equipped for pediatric emergencies.
In 2006, R Baby Foundation was formed. This hit home (hard) for me because someone in my life recently had a still birth. The thought alone has shattered me to pieces and many months later I still find myself silently weeping for my dear friend. I cannot even imagine what her family goes through on a daily basis. Last night, I kept thinking about her and it literally took everything in me to not cry hysterically during the presentation.
But I was among a great group of women –  a dozen or so of us gathered to attend the R Baby Foundation's fundraiser which was held at The Plaza in NYC. We were there to not only support the cause but to also celebrate the fact that one of our own was getting recognized for all her hard work and dedication to spreading awareness. Julia Beck has been passionately involved with R Baby but I never really "got it" until last night.
Something just clicked. While I was sitting there, I silently decided that I too had to get involved with this cause. Not only because of the personal tinge I was feeling, but because this just shouldn't be. Emergency rooms SHOULD be properly trained to handle pediatric care. This isn't an option – things absolutely have to change.
Click here to learn more about the organization. I haven't yet full aligned myself with this initiative, so I don't feel ready to speak in detail. Forgive me for this. In the future, I am sure you will be hearing more about what we can all do to get involved. If you want to do something today – sign the petition to help bring about more uniformed PED standards.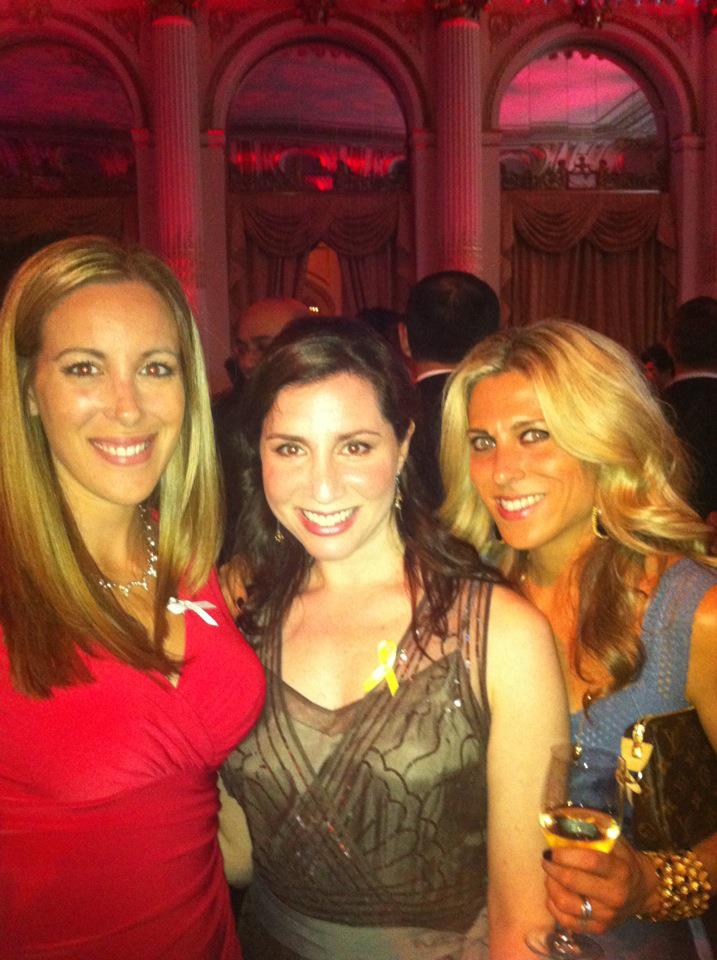 Back to the gala  – here are a few pictures from last night's fundraiser.It was so very nice to see my old blogging friends. Haven't seen most of these girls in over a year.
I believe I was meant to attend that event last night. I hope to never have to test this theory – but should something unexpectedly happen to my children, it's good to know that foundations like R Baby are fighting for a better chance at their survival.