My family is enjoying a brand new addition to the household – it's the Amazon Echo Show! We scored it at Best Buy and the kids and I have been having so much fun getting to know about all the features that you can take advantage of with this new piece of tech. Not only can this device before a home monitoring system, but it also can work as a video conferencing tool with friends! Add that on top of all the other wonderful things the Alexa productline can already do and you have yourself one powerful piece of equipment.
Alexa, tell me more!!
Connected With The Alexa Echo Show
The Amazon Echo Show at Best Buy is the newest and best way to stay connected to, well, just about everything! The more my family and I use this connected device, the more it just becomes a part of our daily lives and routines. I can ask Alexa a million questions and get all the answers fast – and I do it all the time. How did we function before it? I just don't know!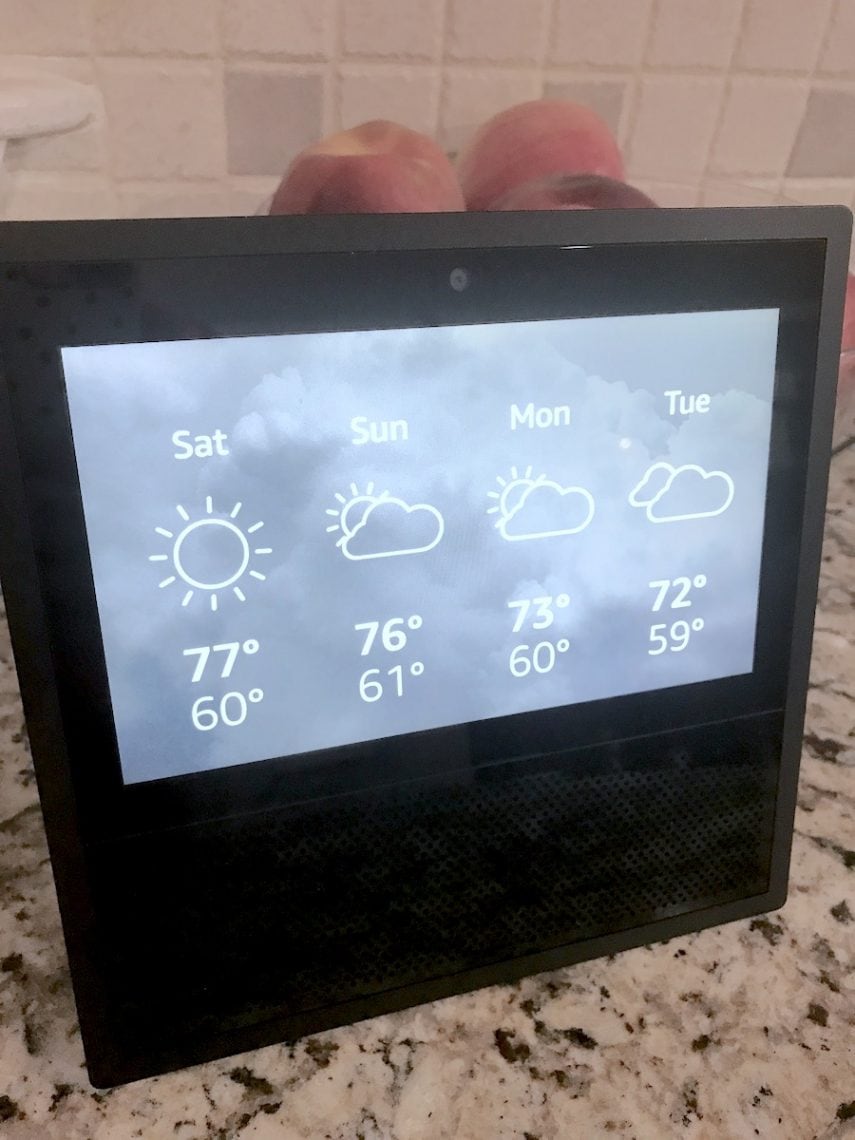 Entertainment and Information
I can see my calendar, the current weather forecast, photos, to-do or shopping lists, and more – all optimized for visibility across the room. When it's time to dance, I love to hear my favorite songs and check out the latest movies, so I just ask the Alexa Echo Show to play a song, artist, or genre, and see the lyrics with Amazon Music. You can also stream your favorite music on Pandora, Spotify, TuneIn, IHeartRadio and more over Wi-Fi.
Smart Home
I even use the Alexa Echo Show to monitor and control my smart home devices. Alexa can turn on my lights, show security cameras, control my thermostat, garage door, sprinklers and more. I love to ask Alexa to monitor the kid's bedrooms and the backyard by linking the Echo Show with my Arlo camera system. I can see instant visuals so I know that all is well. We can even call friends and family in the U.S. since so many people we know have their own Echo, Echo Dot, or the Alexa App. It's fantastic – we love to "drop in" on people!!
Technology For Living: Alexa Echo Show
Bill and I just love having everything right there at our fingertips, or at the sound of our voice. The large 7″ touchscreen allows the kids to see all of the latest music lyrics. When Natalie saw that her favorite songs now come with lyrics, she just about LOST IT. Now, it's a dancing and singing party all day, every single day.
There's also great sound pumping from stereo speakers thanks to Dolby processing. There's very powerful voice control from far-field voice recognition because of the Echo Show's 8 microphones. It's all there and it fits perfectly into our daily lives, right there on the kitchen counter.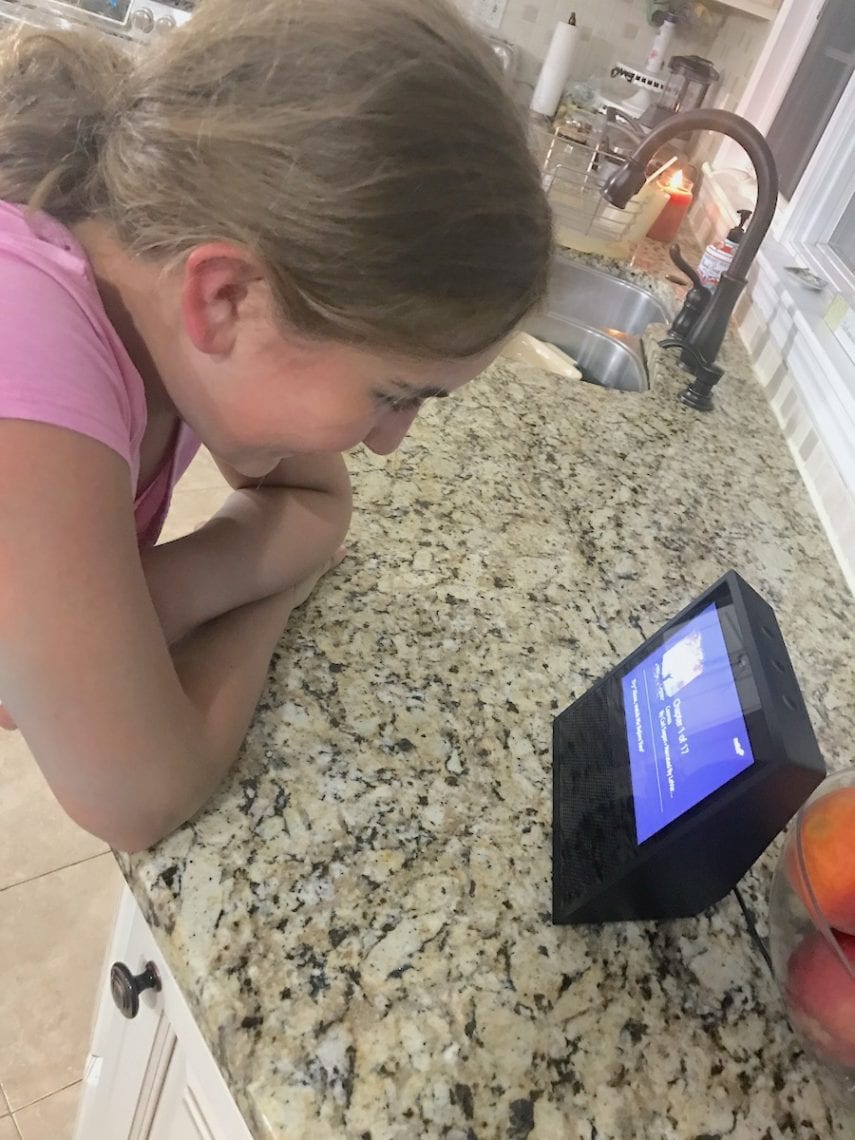 More Information
To find out how you can get the best connected device around, the Amazon Echo Show, be sure to check out Best Buy at BestBuy.com, Twitter, Facebook, Pinterest, and Google Plus. You can also check out Amazon.com/echo, Twitter, and Facebook.
Do you have the Alexa Echo Show? What do you think about it?!
This is a sponsored post.