I LOVE Matilda Jane! Such an amazing line of clothing for kids (and women by the way!!). Natalie had a chance to try out a few pieces from the brand and we really loved what we saw. I'm talking style and QUALITY. The fabric, the print, the cut — ADORABLE! Perfect for babies to tweens like my little one. I mean big one… wait what? Don't make me admit that my girl is getting older. I can't handle it!
We opted for two pieces to start. A wrap top and a fabulous jacket.
The Lilac Bouquet Wrap Top is the perfect party shirt. I love that the shirt looks so festive and frilly – but is so easy to wear. My daughter loves to run and round and get wild when she's with her friends. Now, she can do it in style and not feel uncomfortable in clothing that is constricting. Dark purple ruffles and ribbon trim to die for. OBSESSED.
The Amethyst Willow Jacket was Natalie's favorite piece. So CUTE! Personally, I love the cut. Totally chic! My daughter loved the way the buttons lined up and the color of the purple. It was really rich and fun. As soon as we tried this jacket on, she decided to wear it for the day. LOVE IT!
Check out more options from Matilda Jane here. Have you ever shopped their brand before.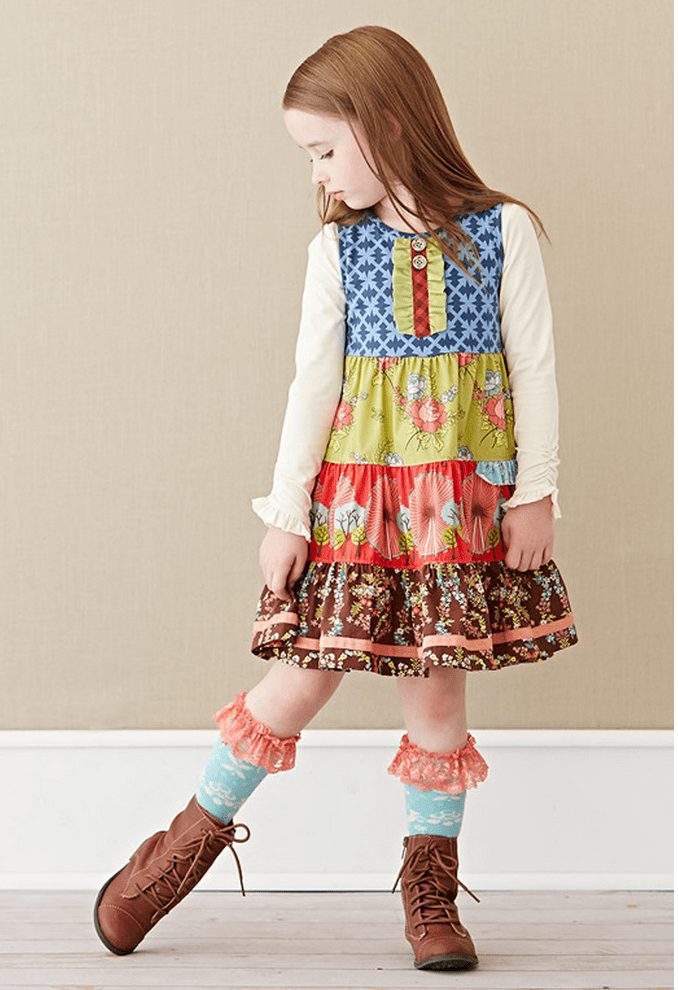 If you are looking for unique / stand out pieces — this is the site for you! In order to make a purchase, you need to find someone who is hosting a trunk show. Here's a little information straight from the website's FAQ page:
Matilda Jane Clothing is exclusively sold through our Trunk Keepers, most often at a Trunk Show. A Trunk Show is when a Jane—it could be you—hosts a party where a Trunk Keeper showcases the amazing new styles that Matilda Jane has to offer. It's like a personal shopping event, right in your living room. Both you, your guests and their girls will be able to experience the newest Matilda Jane Clothing collection firsthand, try on the line and feel the incredible amount of love that was put into each and every piece. As host, the Jane is able to share the love and gather discounts toward her own purchase.
Sweet! Sounds like a fun party to me!!
The Staten Island Family // Complicated Mama // Stroller In The City // Lady And The Blog // Mom Generations // Marino Bambinos
* company sent sample