This is a sponsored post in partnership with Abrams Books. All opinions and love expressed are my own.
I Love My Awesome Kids
I know I sound like a doting mother, but I really do think I have awesome and friendly kids! They are just really great and I love them to pieces. Each of them is just so unique and have such amazing, different skills, strengths, and personalities, and it's just an amazing thing to see and experience. I mean that, especially since my husband and I are both only children…siblings are crazy!! LOL! Sure, they can be tough at times like any other kids can be, but the joyfulness, kindness, and friendliness outweigh that by a long shot.
Natalie is the sweetest girl and she's super sensitive and artistic! Liam is also so good, and he's very smart and analytical. My little Caleb is a spark plug that's very smart but very fiery…he's not taking anything from anyone!
While the time is passing by, I am soaking it all in. From my dates with Liam to my snuggle sessions with Caleb to getting my nails done with Natalie, I am enjoying each and every minute of it all. Even our newest little baby, puppy dog Tucker, is pretty much the friendliest and happiest dog we could have asked for!!
My kids (and dog) are the best, and they truly are good kids. I have to say it. They have good hearts and they care about people. They love to laugh and have fun, and they look out for each other. There's not much more a mom could really ask for!!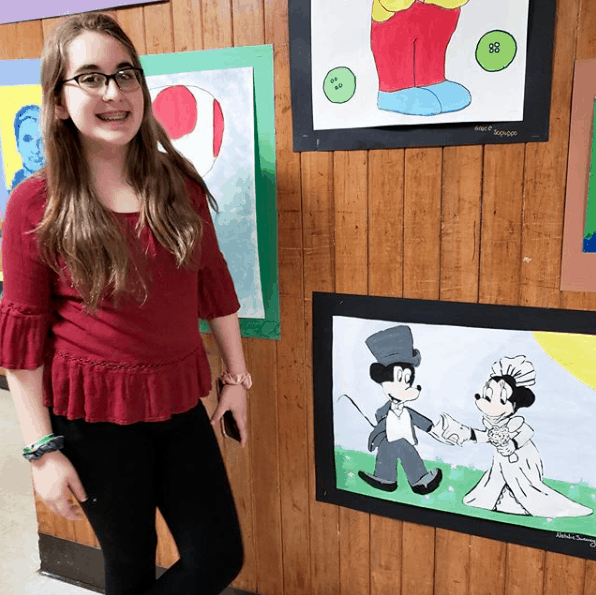 Diary of a Wimpy Kid Series
One of the things we really love to do together is read and watch movies. It's a big part of our lives, and I always look forward to it. Now, we all have our favorites and there are always new entries onto that list, but there are just some books and movies that are always good. One of those titles always keeps rising to the top…on both our book and movie lists! Impressive, I know.
Are you a fan of the Diary of a Wimpy Kid book series by Jeff Kinney? My two older kids have loved the books for years and all three of my kids really love the movies, too! The stories and characters are just so much fun and so funny! They are perfect for kids (and for adults, too)!! Well, I have some amazing news I wanted to share with you and all of those "Wimpy Fans" out there!!! It's a new book…Diary of an Awesome Friendly Kid!!!
Diary of an Awesome Friendly Kid
Introducing the newest Wimpy Kid author—Rowley Jefferson! Rowley's best friend Greg Heffley has been chronicling his middle-school years in thirteen Diary of a Wimpy Kid journals . . . and counting. But it's finally time for readers to hear directly from Rowley in a journal of his own. In Diary of an Awesome Friendly Kid, Rowley writes about his experiences and agrees to play the role of biographer for Greg along the way. (After all, one day Greg will be rich and famous, and everyone will want to know his life's story.) But Rowley is a poor choice for the job, and his "biography" of Greg is a hilarious mess.
Check out what Jeff Kinney had to say about Diary of an Awesome Friendly Kid!! And then take a look at the following video. It'll make you laugh, just like the book will!!
About the Author
Jeff Kinney is the #1 USA Today, New York Times, and Wall Street Journal bestselling author of the Diary of a Wimpy Kid series and a six-time Nickelodeon Kids' Choice Award winner for Favorite Book. He has been named one of Time magazine's 100 Most Influential People in the World! To find out even more about this world-famous author, check out his bio here.
Learn More
Visit the official Wimpy Kid site, follow the Wimpy Kid series on Twitter, Facebook, and Instagram and even search #MyAwesomeFriendlyKid and #WimpyKid to find out more!