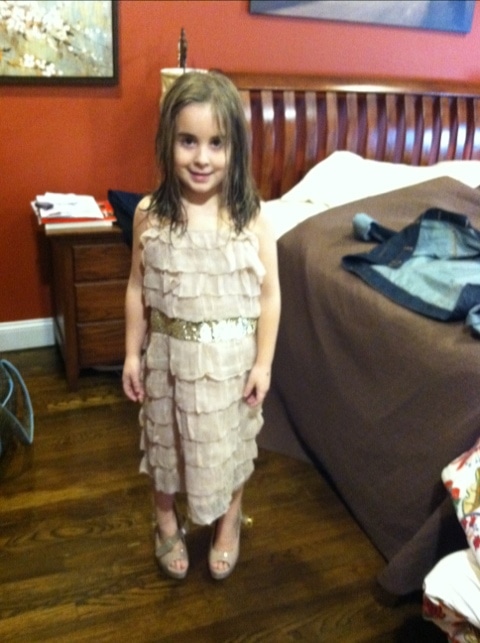 This week, my daughter was on boy overload. It was a 5:1 ratio – and NOT in her favor. Yesterday, I promised her that we would have a little dress up session with my clothing over the weekend. She woke up around 6AM begging me to whip out my HEELS. LOL!
So, I let her try on my Marshalls outfits from Strut.  She was SO SO SO SO SO excited.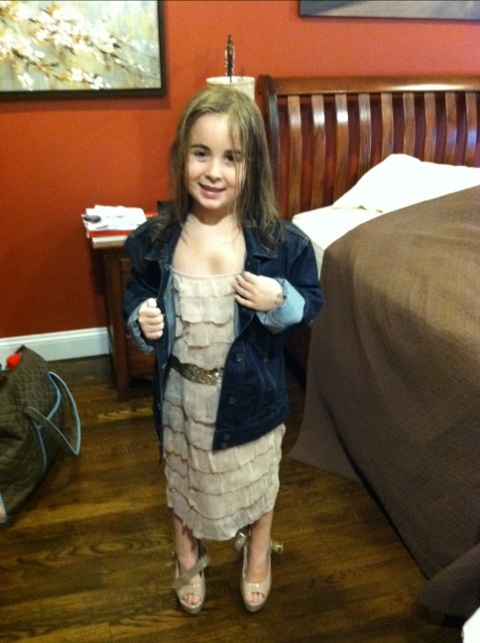 She insisted on wearing every last piece – just like mom. Mind you – it's just about 10:45 and she's still in that dress!! 🙂
These are the moments to remember.