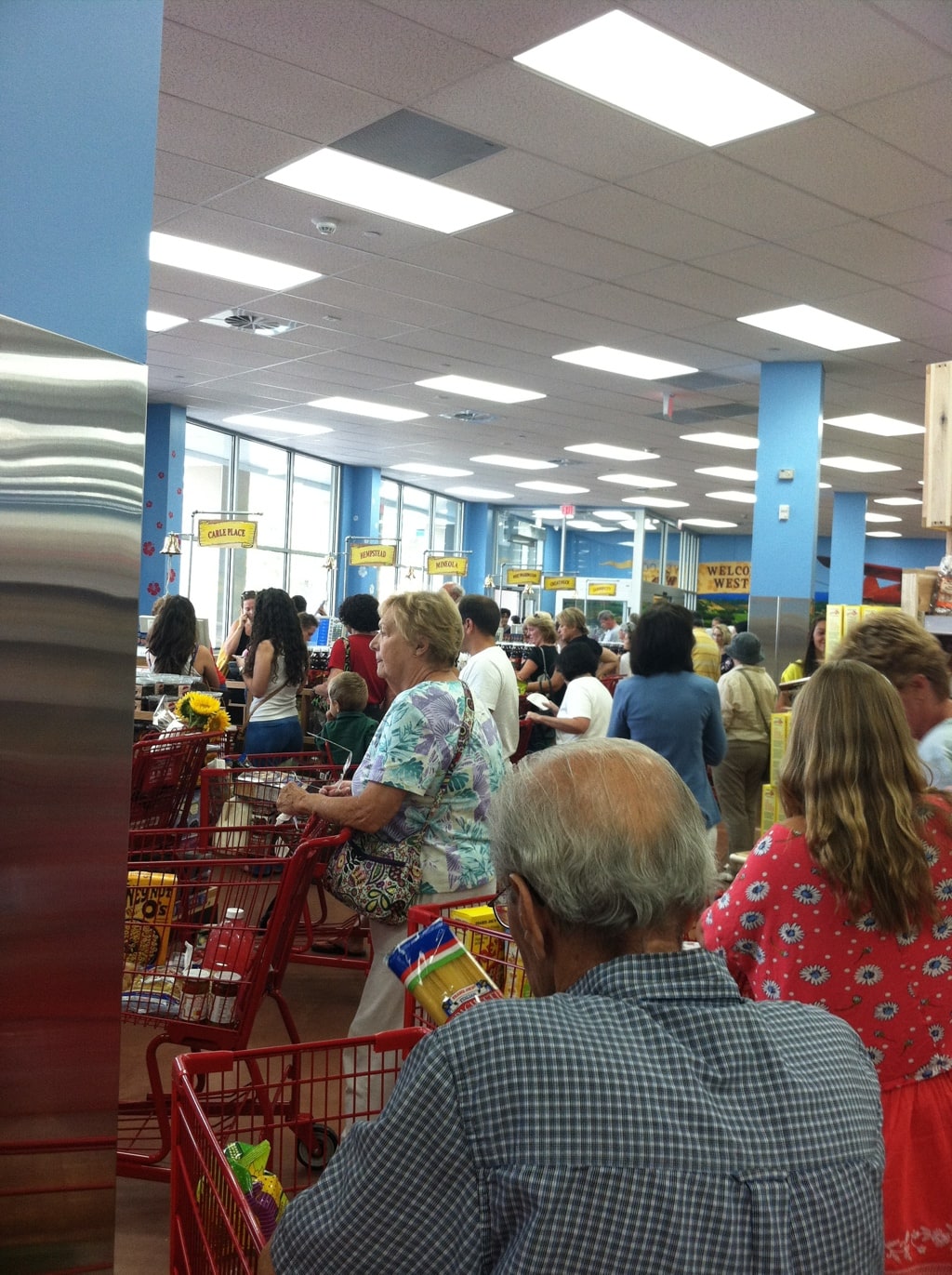 Grinning from ear to ear. That's what I looked like walking through Trader Joe's. Today was the grand opening. I ALMOST got there at 8AM on the nose – but decided against it because I figured there would be a massive line. Well, at 11AM it was no better. In fact, the employees were all commenting on how crazy (and exciting) the crowd actually was for the brand.
Have you been before? I'm telling you – Trader Joe's is… life changing. OK, I'm getting a little crazy here… but really! The prices are GREAT and the food is out of this world.  I picked up some of my favorites: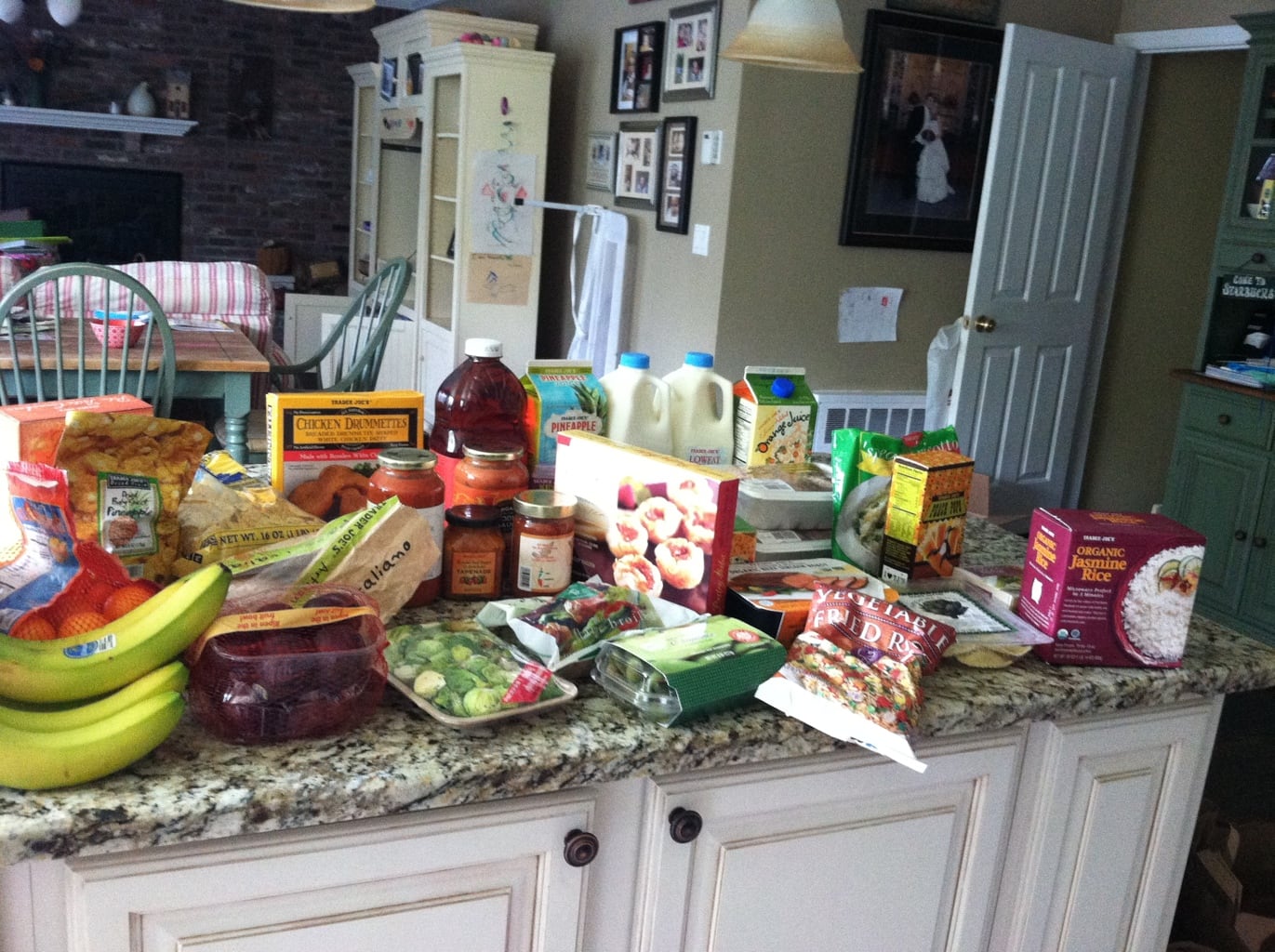 Did I just food haul for you? Out of control. But seriously, several pieces of meat, fruits, veggies, multiple frozen pre-cooked dishes , milk and other beverages. All of this ran me slightly over $100! And there are splurges in there like peach salsa and vodka tomato sauce. Like I said – the price is right.
Oh and PS – not a single coupon!
If you live in Long Island – check out the new Westbury Trader Joe's store. The parking lot was intense (to say the least) – so consider getting there really early to get a close parking spot.