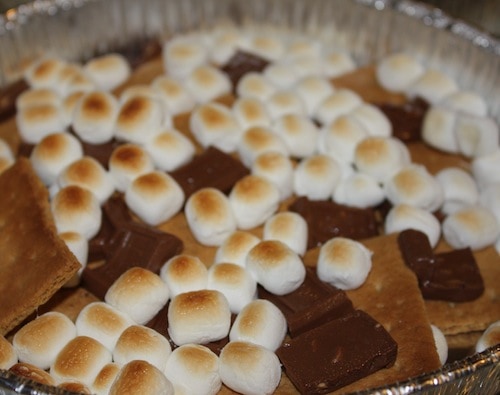 I had a dream about s'mores the other night – no I'm not kidding.  I woke up deciding I wanted to try to make them in the broiler – but in a very deconstructed kinda way.
Here's what I came up with.
I got one of those disposable pans and filled the bottom with graham crackers.
I topped the crackers with junior marshmallows and chocolate. I had a bar of Hershey's chocolate, so I went with that. I then placed it under the broiler for like 45 seconds.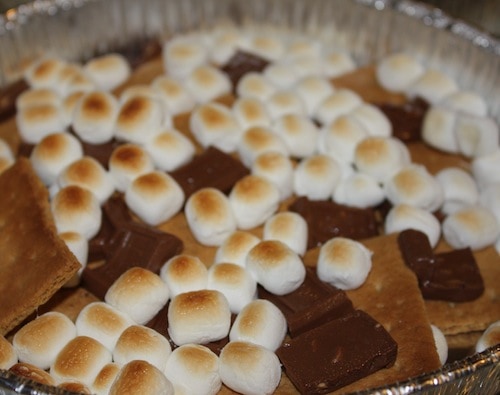 Moving forward what I am going to do is first put the graham crackers and the chocolate in and let the chocolate get all gooey. Remove it from the oven and THEN top with the marshmallows. Place it back in the broiler until they brown.
Lesson learned. Either way, it was YUMMY!
Do you want to see more of my 'Inside the Kitchen' recipes? Click here!