A Microwave Pressure Cooker!? Where has this thing been all my life!? Check out how amazing this Prepology Microwave Pressure Cooker is and enjoy my Pressure Cooker Turkey Chili that was ready in just 20 minutes!
Remember I told you about the Prepology tool I bought from QVC? Well, I finally USED it. I was a little nervous about how it was going to come out and it was GREAT.
So, here's what I put in there:
Can of fire roasted tomatoes
chopped carrots
2 tablespoons of tomato paste
1 teaspoon of cumin, chili powder, tumeric, paprika
1 small chopped onion
3 minced garlic
1 can of beans
1 cup of chicken stock
handful of diced cherry tomatoes *because I had them
1 teaspoon of olive oil
2 tablespoons of oregano and parsley
salt and pepper to taste
1.5 pounds of turkey chili
You put that all together, close the lid and then cook for 20 minutes on high in your microwave. I was afraid to open it once it was done – so I had Bill do it. Look at his face. I think I freaked him out. LOL !
This is how it turned out! It was really good!!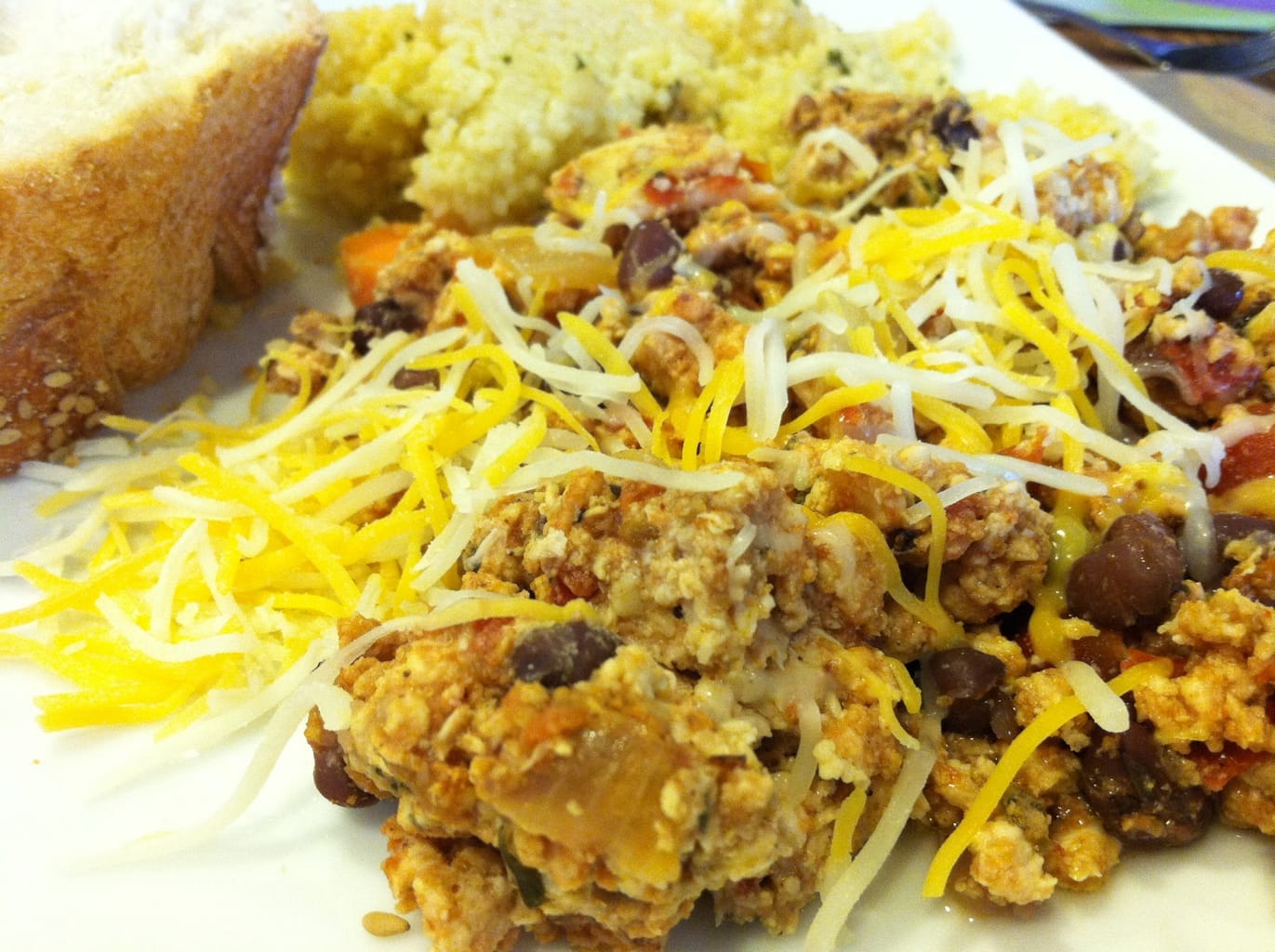 I topped it with a little cheese and served it with cous cous. Today, I mixing the whole thing into a pound of pasta. Two nights worth of meals – 20 minute of cook time? I will take it!!!!!
For more Inside the Kitchen recipes, click here.