What is wrong with me? I have the sickest obsession with Benihanna. I mean – it's bad. REAL BAD. I realized yesterday that I have to go to that restaurant at least once a month. I never really write about it on my blog – it's usually a Facebook update. So, this might sound new, but TRUST ME I'm an a-d-d-i-c-t.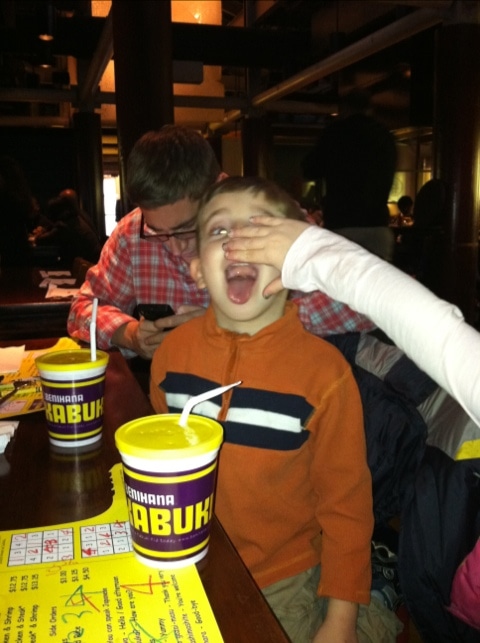 The funny thing is my KIDS are also completely obsessed. It's the ginger sauce. I'm telling you – there is something inside of it that calls my name at night. YUM. YUM.
Do you have a restaurant you frequent a little too often?