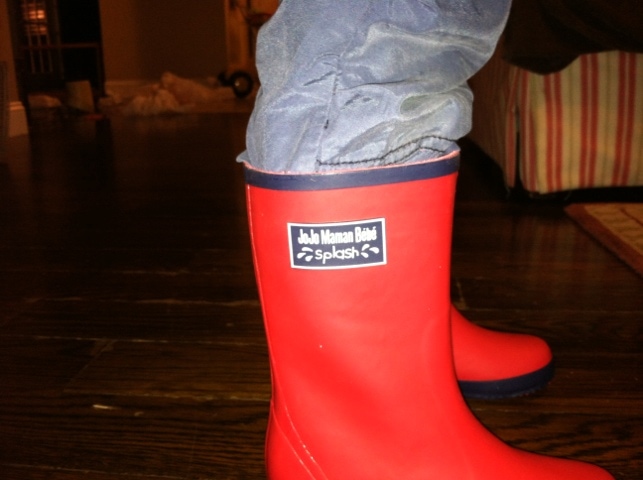 Are you looking for classic but fun fashion for your kids? JoJo clothing offers affordable playwear, dress-up duds, beach gear and more, all constructed from only high-quality, breathable fabrics. And the brand pays attention to detail too!  Their pieces are designed with practical elements as reversible sides, extra zippers for easy changing, laser-cut tags, and flat seams.
Here's Liam wearing his new JoJo rain boots and rain coat.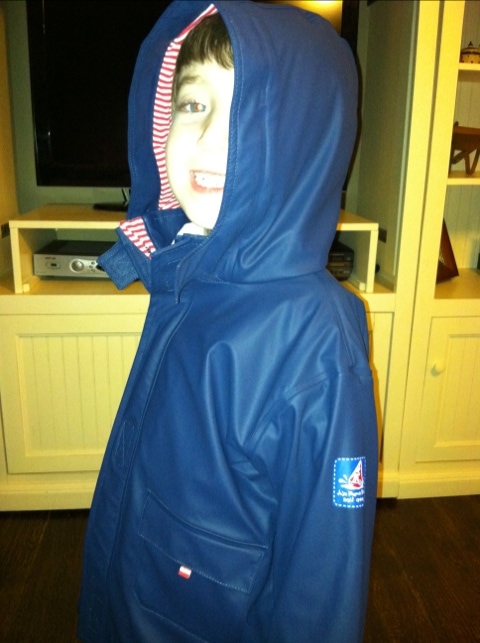 Totsy is having an amazing sale RIGHT NOW ON JoJo clothing and accessories!! Not only will they take care of your children, but pregnant and nursing women will find
a fab wrap dress with discreet nursing functions
sporty sweaters with smoothing and supportive stretch
breezy linen trousers
slimming shorts
Yes! Yes! and Yes!