Social Luxe is one of those events that I can't wait to get to each year. The women behind the magic are all inspirational and it is always an HONOR to get there to support their hard work and efforts.
Well… this year they TRULY outdid themselves. I mean – what a great turnout!
Jill Zarin from The Real Housewives of NY was there with Bissell showing off the wonders of their new stain removing machine. Audrey and I had a chance to chat a bit with the reality star turned media mogul and even snapped a pic.
Got to meet up with some friends too – you can't beat an actual HUG from someone you love. Hey Nadia!! (Oh and that baby boy was just too sweet to resist!!)
A very pregnant Vanessa Minnillo… errr Vanessa Lachey… was there with Edy's ice cream and she was SO NICE. She took pictures and spoke with everyone – which was a treat.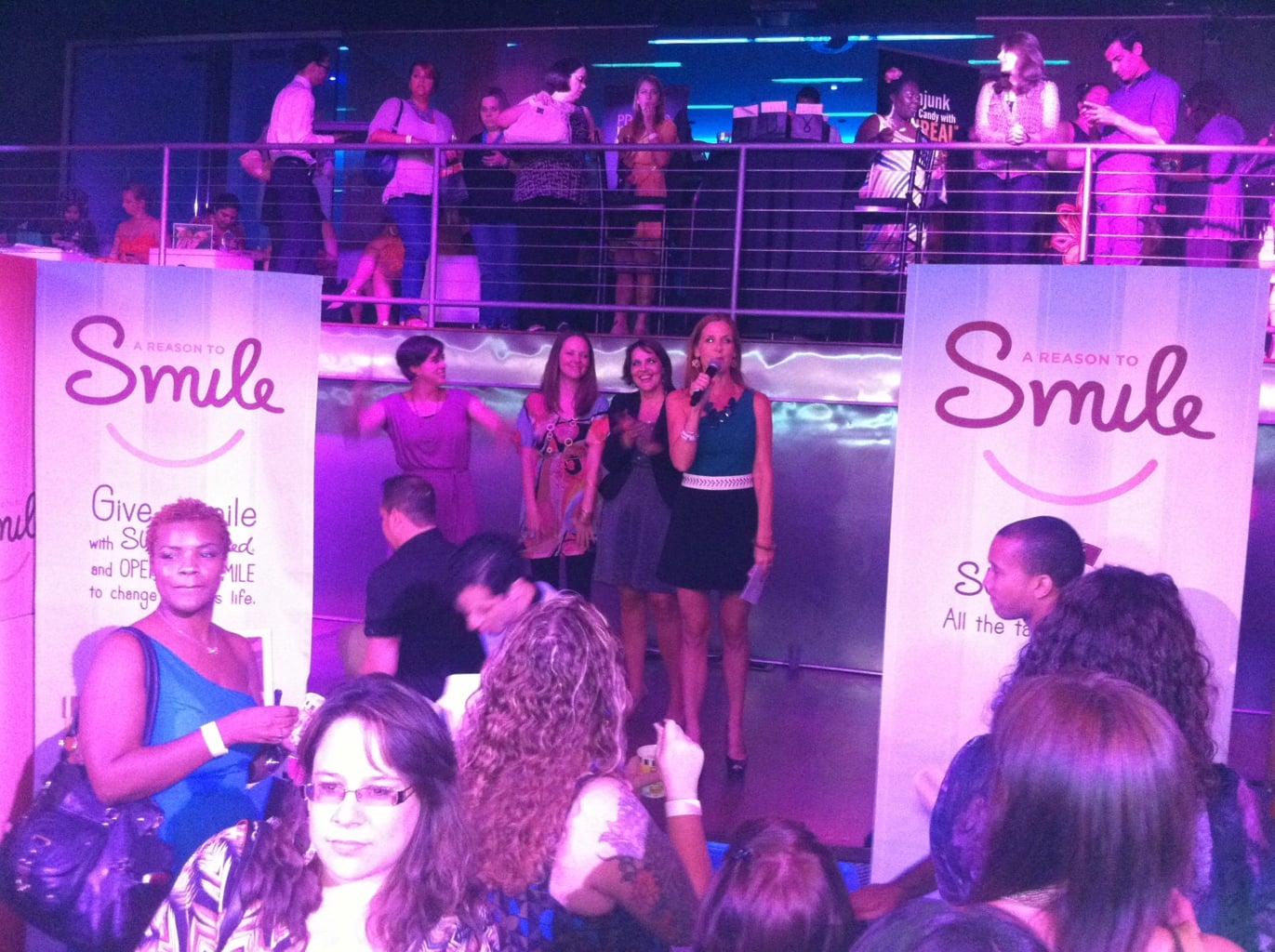 I also was part of the  BlogLuxe Smile Awards and had the opportunity to hop on stage and help give away one of the awards. That was fun!
So fun to see everyone! Here's Audrey, Roo and Erin from our Social Media Moms group. What a great night!