I'm so thankful for being introduced to Thyme Maternity. Since January, I've become absolutely obsessed with the brand. They brought me through my second and third trimester with ease and am now soaring through my fourth. There is no way that I can get out of maternity clothes just yet. Maternity clothing will be in my life for at least a few more weeks.
Besides needing to remain in their shirts and pants, new moms need to add something else to their wardrobe – nursing bras. Thyme Maternity has a great line to consider.
They are sexy. They are supportive. And they are specifically made for the breastfeeding mom.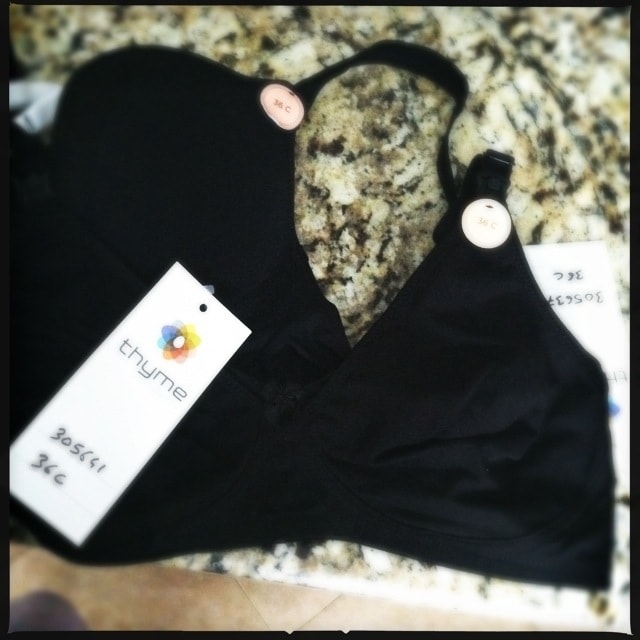 Looking for the great support of a wire bra but without the wire? Thyme Maternity's Feel Free Nursing Bra gives you remarkable support thanks to its specialised design that includes soft and stretchy padded cups, double-back wings, and padded straps. It offers perfect seamless support which makes it ideal under all your fitted tops. Convenient nursing clips allow for quick & easy breastfeeding access, while inner sling made of cotton spandex fabric gives you gentle support while nursing.
For more information about the Thyme Maternity nursing bra line, click here to visit Babies R Us.