When you are stuck in your bedroom all day long, the mailman becomes your new best friend. I eagerly wait for messages from the outside world. LOL
Well, this week, I received these beautiful packages from Ralph Lauren. They sent a present to welcome my little man into the world. And I absolutely LOVE the clothes.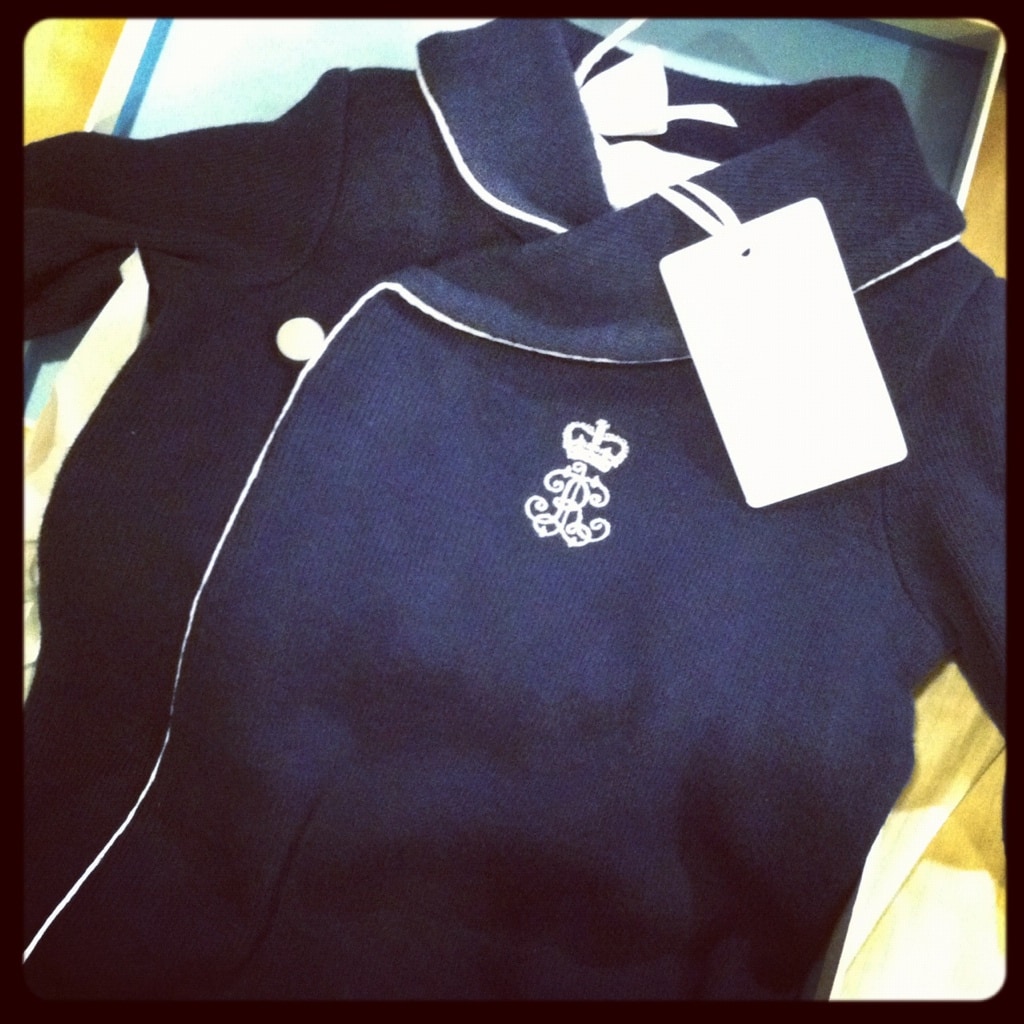 I had to share this one because THIS is what my boy will be wearing when he comes home from the hospital.The shawl collar coverall is too precious. Loving the royal blue! (and I'm a sucker for anything with footsies)
And my little nugget will be enjoying the feeling of a little cashmere too when he comes home. WHAT? I didn't own a cashmere sweater until I was 33 years old. NO JOKE! Love the feel of this Merino Wool Cashmere Bunting. I adore these sleep sacks because they let the baby kick freely while still staying warm.
Starting to fill up our son's dresser with goodies. This is all very exciting!