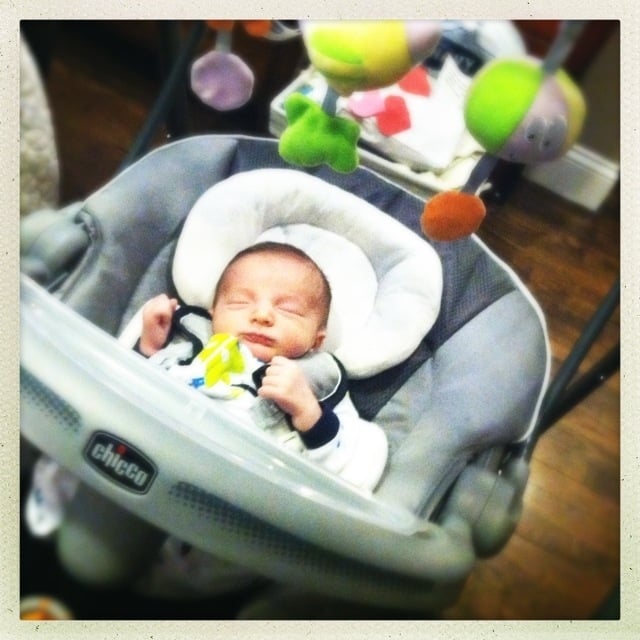 This morning, Caleb tested out his new swing and LOVED it. Actually… I loved it too! These late nights are all adding up and I think this swing is going to be my life saver.
Swings have come a LONG way since 2005 – when my first child was born. There are so many awesome features available to parents (and for a reasonable price too).
The Chicco Polly Swing retails for $149 and it's worth every penny. Not only does it have several speed settings, an adjustable toy bar and a wide selection of music to choose from… BUT it also has….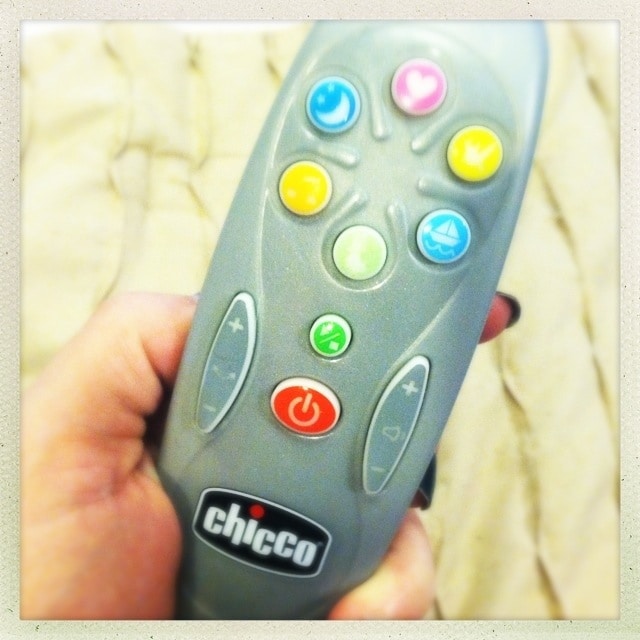 A REMOTE!!!!!!!!
This way you can make adjustments to the swing without having to disrupt your child.
Ok, let's talk about features
Remote control activates music, Nature sounds and four‐speed swing motion
In‐seat vibration
Infant reducer is highly breathable and ergonomically shaped to help prevent flat‐head syndrome
Pad can be removed easily for convenient washing
Hanging toys rattle, squeak and make crinkly sounds and can be detached for hand play
Folds quickly and easily
Five point harness for security
Tray opens easily from either side and includes liner
I'm super excited!
For more information, click here.
* company sent sample for review