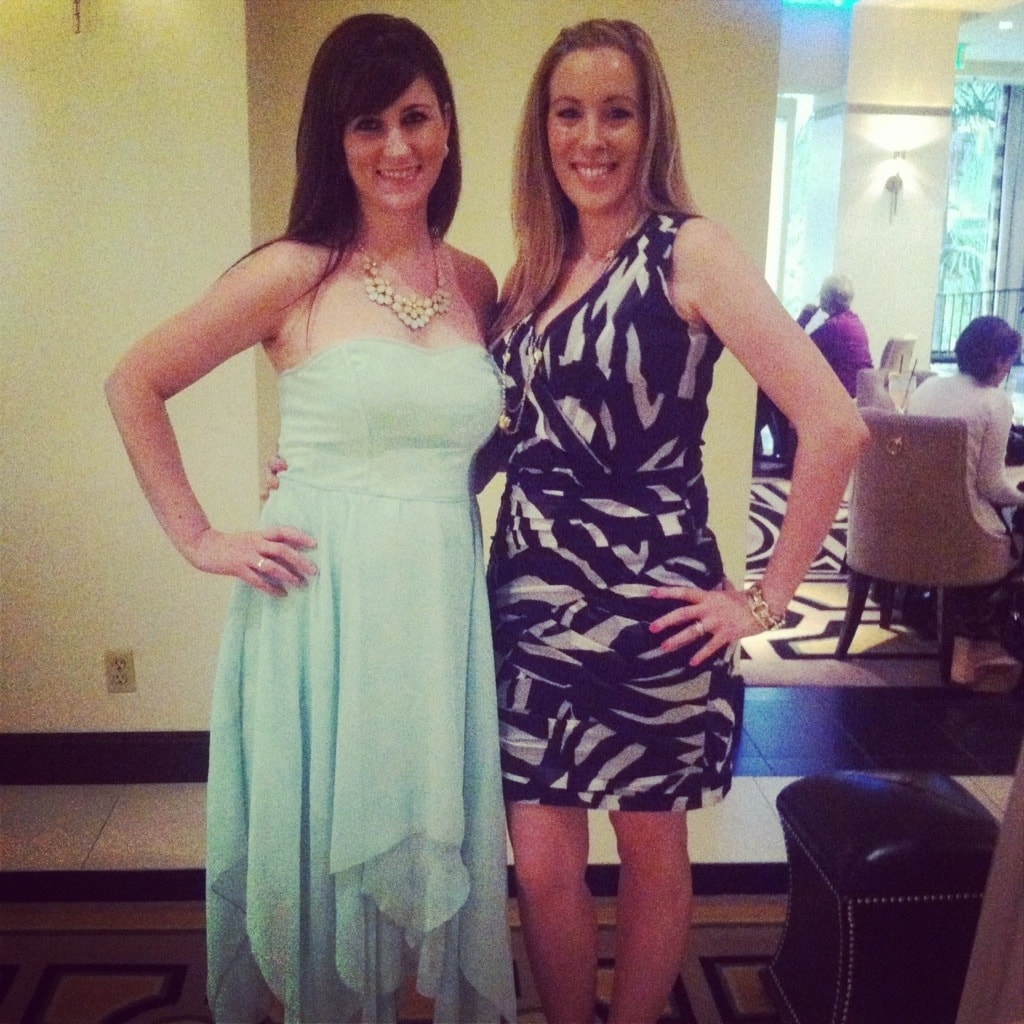 I know I had another dressed picked out for the Iron Man 3 premiere in LA, but when I had it altered the tailor messed up the back and I couldn't wear it! UGH. So, I had to think fast and replaced my original selection with this DKNY number. You will see this dress repeat in a few weeks on Natalie's communion day. LOL! Unless I try to fix the original dress… I'm rambling. Where was I?
THE PREMIERE!!!!!!!!!!!!!!!!!!!!!
I flew out to LA last week with 24 other fan-tabulous bloggers to attend the Iron Man 3 premiere and BOY OH BOY did I have fun. I knew a handful of the women on the trip which was nice. BUT I also had the chance to make new friends. I swear to you I had one of those days that on paper looked almost impossible to get through and almost too good to be true. Once in a lifetime sort of deals.
(photo credit Chrissy – OBVIOUSLY because my dinky iPhone 4 camera does NOT take shots like this — oh my word!!!)
This post will just be about the actual premiere. Look out for additional posts from this trip throughout the week. The ladies all got dressed in cocktail attire. At first, I was ready to buy an Oscar worthy gown and I was reminded that I am not actually IN Iron Man 3… I'm just attending the premiere. LOL!
Oh yeah…. that's right.
So, that made it a bit easier (on me, my credit card and the state of my marriage). I did a little (or a lot) of shopping and found a dress that I thought worked with my current post-pregnancy state and went with it. Paired it with an inexpensive heel I found from DSW and some chunky jewelry from C Wonder and Lia Sophia.
While waiting in our hotel lobby, we took a ba-billion photos with friends and then off we went. Marshall – our wonderful Disney host and representative – had us wait on the sidelines until Robert Downey Jr. arrived before he allowed us to touch down on the red carpet. He knew how quick the entire experience would be and he didn't want us to miss a thing.
So, we all sort of huddled around the block which I am sure was a sight to see. We were a rather large group completely decked out from head to toe. Tickets were handed out and we waited…
And then… look who came ROLLING ON IN! What an entrance!! People went ballistic!! We had no idea that he was driving in so we had to BOOK it to the red carpet to catch up with him. LOL!
But it turned out he spent a TON of time with the fans first – so we ended up not seeing him talk to press and pose on the red carpet which – to be honest with you – I thought was amazing. I swear, I think he signed every autograph!
I did have a chance to see Gwyneth Paltrow on the red carpet though. She was being interviewed on camera looking as beautiful as ever. My interview with her is coming up in a few days! Look out for that. I still can't get over how down to Earth and genuine she was!! Had SO MUCH FUN interviewing her!!!
Then it was showtime! We lined up and headed onto the carpet. It was crazy. The fans were all over the place. The lights were bright. The press line… never ended. My goodness I would love to know how many outlets were present. Of course, we weren't being interviewed. We were just walking the red carpet to get to our seats as a family member would which was good enough for me. It was all so fast! I tried to remember to stop and take pictures which I was reminded to do a million times by Marshall prior to the moment.
But it's just so crazy once you're there… and it didn't really happen. I wasn't able to get a full shot of me on the carpet. I just wasn't really thinking. My brain was on overdrive with excitement. So, this is as good as it gets. 🙂 And for me – it's good enough!!
I was able to video for a half second and did get a shot of Ty Simpkins!! Check it out!!
And then there's this!
We made our way into the El Capitan theatre and found our seats. Our phones and cameras were taken away from us. As a blogger… this was a little hard to swallow. After breathing into a brown paper bag for a few minutes, I grabbed my popcorn and soda and threw on my 3D glasses.
The movie was the best Iron Man movie yet. Real world issues. And an incredible twist that I can't talk about without spoiling the entire film for you. It's an ACTION PACKED Marvel adventure just perfect for children 12 and up! Grab your kids and head to the theatre on May 3rd.
I have soooooo many more posts from this trip – stay tuned!!!!