No trip to San Diego would ever be complete without a visit to SeaWorld, and our San Diego adventure was no exception!
SeaWorld is 189-acre park containing amazing attractions, roller coasters, six shows, animal interactions and exhibits containing marine life from around the world. This amazing theme park is truly an unforgettable experience for children and adults alike.
Even before we arrived at SeaWorld, I had already falled in love with the SeaWorld app which made our day at the park a breeze to navigate. The SeaWorld app has a little of everything you need for the perfect SeaWorld day. The interactive map feature means that not only is the park map always at your fingertips, but the integrated GPS shows where you are in the park at any given moment (no more searching for the "You Are Here" dot in the maze of rides and exhibits!), and the interactive map feature is just the beginning! The app will help you locate and navigate to the closest restrooms or food, search the park by specific animal or attraction, display showtimes for the numerous shows and even take pictures with fun SeaWorld photo frames. Best of all, the app is free for both iPhone and Android!
Our first stop of the day was the newest SeaWorld attraction: the Manta. Opened in 2012, the Manta is the epitome of what makes SeaWorld such a wonderful theme park: this attraction combines the pure fun of a themed rollar coaster with an amazing interactive marine exhibit where you can pet and feed real live rays. The combination of themed rollar coaster and educational exhibit means that you walk away entertained AND a little bit smarter. For example, I learned that the Manta exhibit actually showcases bat rays instead of manta rays because manta rays grow to a wingspan of 12-15 feet — wow!
One of the most well known residents of SeaWorld is of course, Shamu. The Shamu Stadium is incredible large scale production where the most famous SeaWorld residents, the killer whales preform in the One Ocean show.
Just when you think that your SeaWorld day cannot get any better, it's time for the ultimate SeaWorld dining experience — Dine with Shamu!
As you can see from the pictures above, when they say dine tank side with Shamu, they mean it! Enjoy a delicious buffet lunch while you watch killer whales put on a private show and demonstrate their favorite tricks, literally a few feet from where you sit. One of my favorite parts of Dine with Shamu is that you interact with the trainers who educate you on how they care for and train the killer whales and answer questions about everything you've ever wanted to know about killer whales. I was amazing to learn how many different types of positive behavior reinforcement goes into training and caring for killer whales and how much psychology is involved in the process. I very highly recommend booking a Dine with Shamu meal for a truly memorable SeaWorld experience.
Click for pricing and reservation information for your own Dine with Shamu experience.
Did you know that SeaWorld has an exhibit where you can feed the Sea Lions?!?
This is an absolute MUST do activity for the perfect SeaWorld day. The sea lions are easily one of the most entertaining animals in all of SeaWorld. The sea lions are not shy and will ham it up by yelling, baying, barking and dancing all with one goal in mind: get you to toss them a fish. The sea lions are hysterical, and even after 6 trays of fish, we had a hard time tearing ourselves away.
The SeaWorld experience is not an adventure that I will soon forget and it has earned its place as one of San Diego's most famous attractions.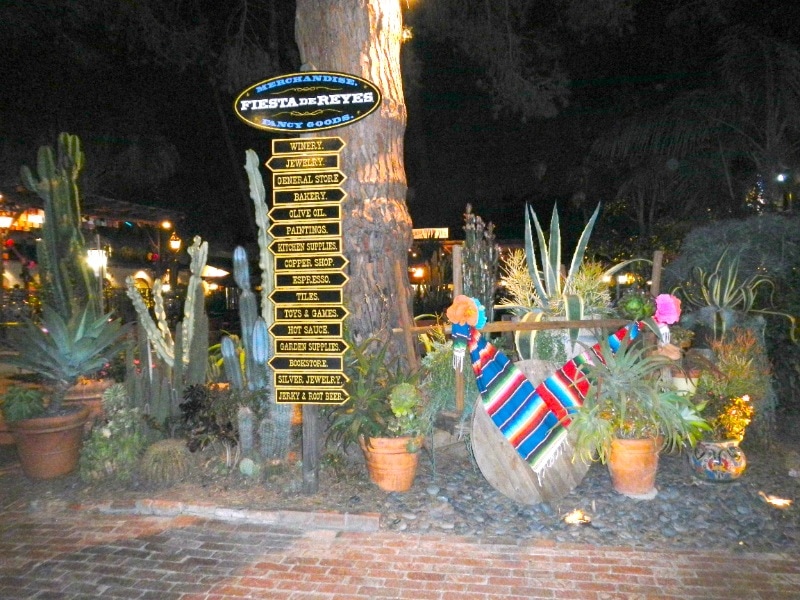 San Diego is not just a town of amazing attractions, there is also an fantastic history to be experienced. Old Town San Diego offers an opportunity to learn about historic San Diego, do a little shopping at the Bazzar del Mundo, Old Town Market and numerous boutique shops and enjoy a fantastic dinner or take in some live music in Fiesta de Reyes.
To get the full historic San Diego experience, check out Historic Tours of America, a fully narrated tour of San Diego on the trackless Old Town Trolley covering 100 points of  interest. Best of all, the trolley offers "on-and-off privileges" which allows you the ability to hop off at any stop and spend as much time as you like exploring each point of interest.
Overall, San Diego is the ultimate destination for an affordable and memorable family vacation whether you have kids, or even for a couple who are still kids at heart. Click to learn more about SeaWorld and Old Town and be sure to follow @visitSanDiego on twitter to stay updated on the latest and greatest deals on San Diego's best attractions including their #KidsFreeSD October with huge savings on attractions, hotels restaurants and more!
To learn more about where to stay and what to eat while on your San Diego adventure, read my review here.
To learn more about two other fabulous attractions, the San Diego Zoo and Balboa Park, read my review here.
Attraction admission provided for review.