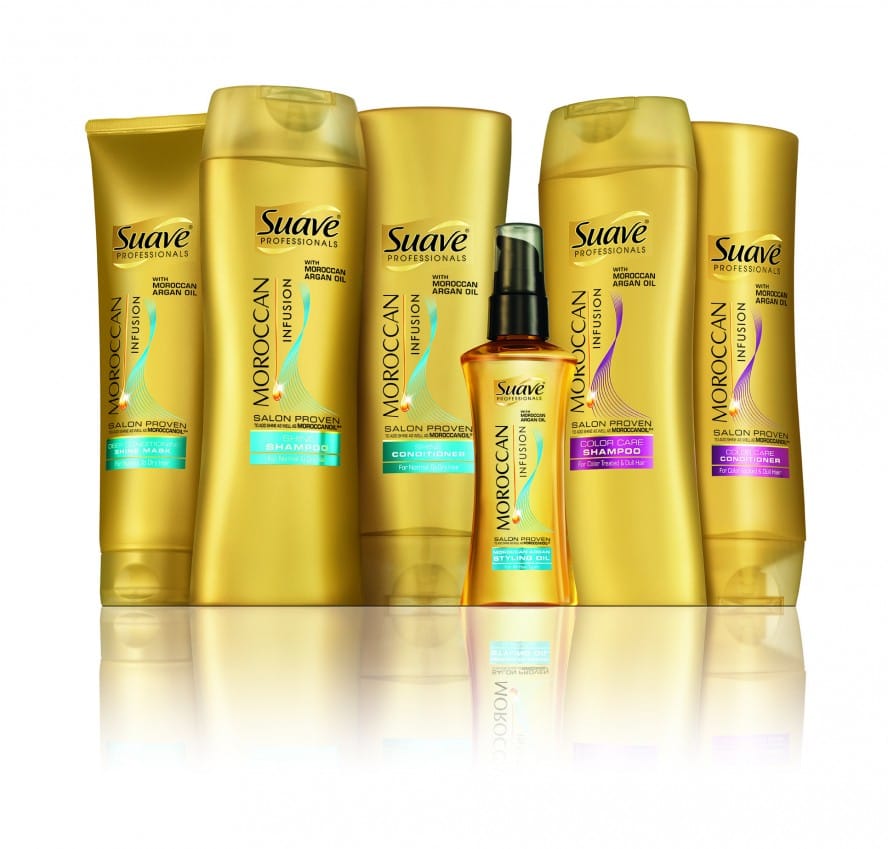 "The Chop" has quickly become the hairstyle/cut of the year. The swingy, low-maintenance style is one-length, with a slight layer in the front, and has been turning lots of heads – including that of Suave Professionals® spokeswoman Nicole Richie. The 'do was most recently spotted on Nicole, who took to the salon chair to get "chopped."
As a mentor on NBC's "Fashion Star" (which premiers Friday, March 8th), Nicole Richie has an insider perspective on style and beauty and wants to make them accessible to everyone. That's why she's partnered with Suave Professionals® for the second year and is inviting women to check out the Suave Shine Suite on Suave.com (https://moroccaninfusion.suave.com/moroccaninfusion/) for ways to unlock beauty secrets and fashion trends and have a chance to win free product, cool prizes and even $100,000!
Check out Nicole here talking about the Suave Shine Suite:
As you can see, Nicole Richie strikes a pose as she helps kick off the Suave Professionals® new Moroccan Infusion line and launch of the Shine Suite on suave.com. At the Shine Suite, launching February 25, 2013, everyone has access to the latest beauty and fashion trends, including behind-the-scenes content from "Fashion Star," and exclusive interviews with mentors and designers. Visitors can also enter for their chance to shine with instant giveaways, weekly prizes and a grand prize of $100,000!
Here are Suave Professionals® Stylist Jenny Cho's tips for creating the unstructured look that is full of shine:
For hair that needs an extra boost of shine, use the NEW Suave Professionals® Moroccan Infusion Styling Oil as a shine treatment on dry hair before you shampoo. Divide hair into three sections and apply 2-3 pumps of the Styling Oil to each section. Leave in for 5-7 minutes and shampoo as usual.
If your hair has some natural wave and texture, blow dry hair so that it's only halfway dry, using fingers for a more natural look.  If you need some help with the wave, blow dry hair completely and wrap 1-2 inch sections of hair around a curling iron (alternating each section away from the face and towards the face), leaving ends out for a "messier" texture.  Front sections of hair should be curled away from the face. Tousle curls after they have cooled.
Part hair to the side, so that it hangs just slightly in front of face, and finish by adding 1-2 pumps of the NEW Suave Professionals® Moroccan Infusion Styling Oil over the surface of dry hair for radiant shine.