This Pressure Cooker Chicken Stew will be your new family favorite weeknight meal! From cutting board to the table in less than 45 minutes!
I'm still a little afraid of my pressure cooker blowing up. I'm not going to lie! But the more I use it, the less fearful I become. A few days ago, I made a chicken stew from the Living Well with Montel Williams pressure cooker cookbook. The ingredients / directions are pretty easy.
Pressure Cooker Chicken Stew
Step 1 – get a kid to help you with the stirring. 🙂 Just kidding. First you have to chop up your chicken and brown it. You can either do this in a pan or right in your pressure cooker if it has a brown setting. The Living Well pressure cooker has a brown setting, so I added a little oil and did it right in the pan.
After the chicken is browned, remove it from the pressure cooker and set aside. Add another tablespoon of oil and cook your vegetables a bit.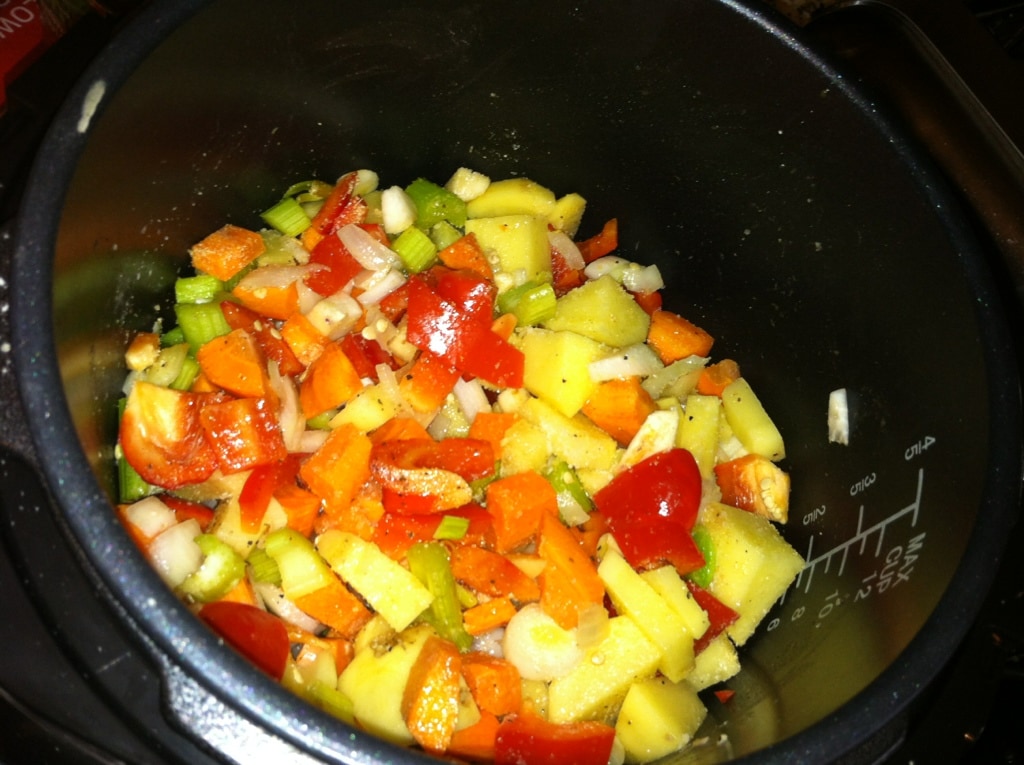 Chop up whatever vegetables you have. I used the following –
Carrots
Celery
Potatoes
Tomatoes
Onion
Garlic
(and then added salt and pepper)
I am obsessed with Knorr's Homestyle Stock chicken capsules. You have to buy them folks – so easy! I put one of those pods in plus 1.5 cups of water. You are supposed to add .5 cup of white wine, but I didn't have any – so I skipped it. If you'd like, you could replace the wine with tomato sauce to add a different level of flavor and some color.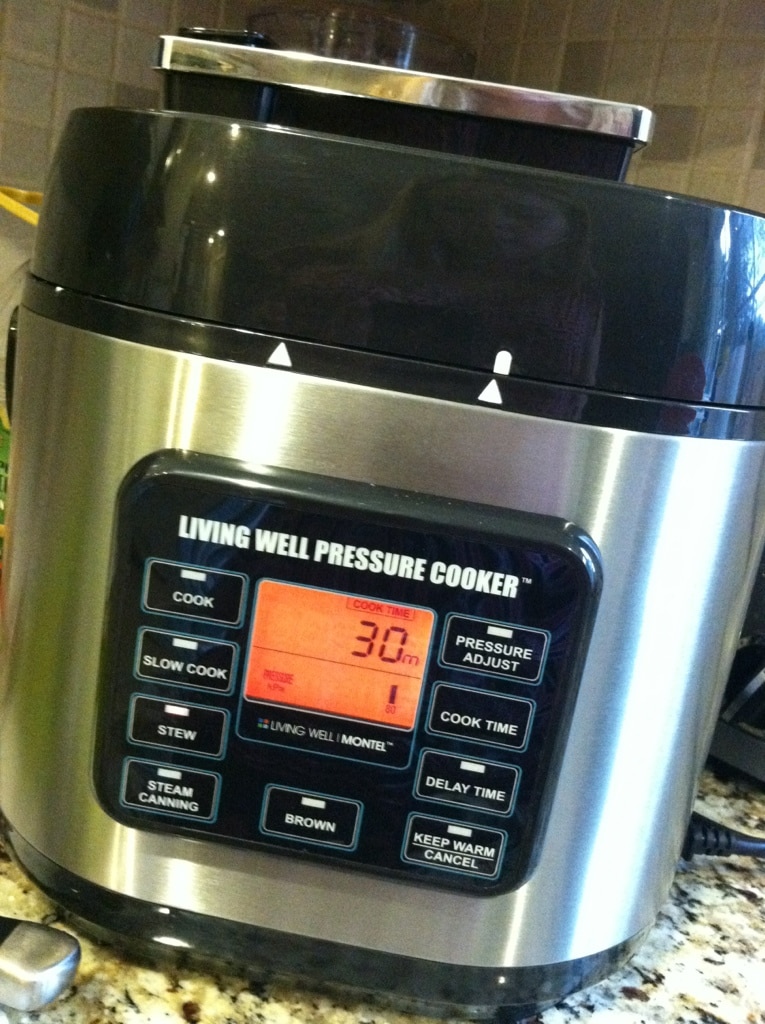 Close the top. Hit cancel to get out of browning. Then select Stew. This particular pressure cooker automatically sets the time and pressure depending on what setting you are on. This is why I bought it. So easy!
Cooked my chicken stew for 30 minutes and…
Ta da!! I chopped up some fresh herbs (dill and parsley), stirred it into the pressure cooker once I released the steam and let it sit for 5 minutes. Then I served! What do you think? Nice and easy, right?