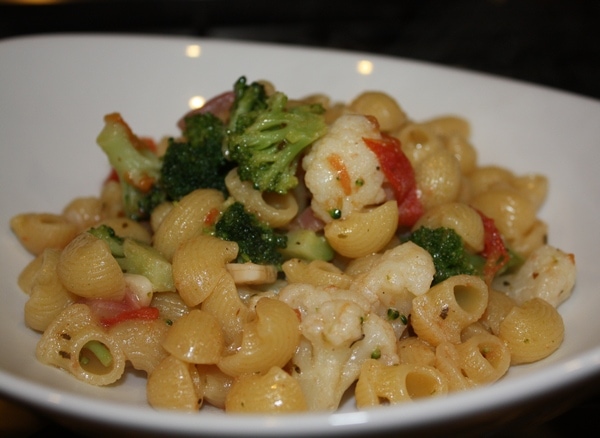 Lemon pasta with broccoli is a staple in my house. It's super easy to throw together and gets the children eating vegetables without complaining. Here's how to make it:
Ingredients:
1/2 red onion
4 cloves of garlic
3 tablespoons of olive oil
1 cup of chicken stock
2 lemons
1 pound of pasta
2 tomatoes chopped
1 steam bag of broccoli (and cauliflower mixed if you'd like)
Boil pasta as directed. Saute red onions with garlic, juice of one lemon and oil. Be sure to pick out the seeds. They are not pleasant to bite into.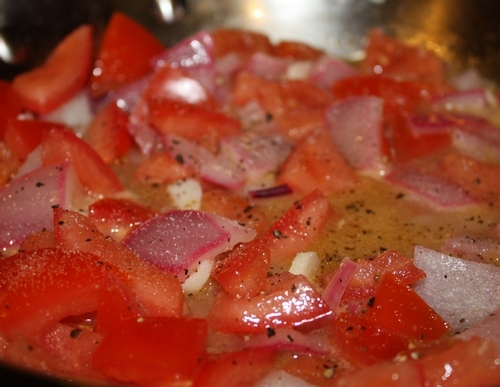 After a few minutes add your tomatoes. If you LOVE tomatoes – be sure to add more. Salt and Pepper.
While that's working, steam your broccoli in microwave.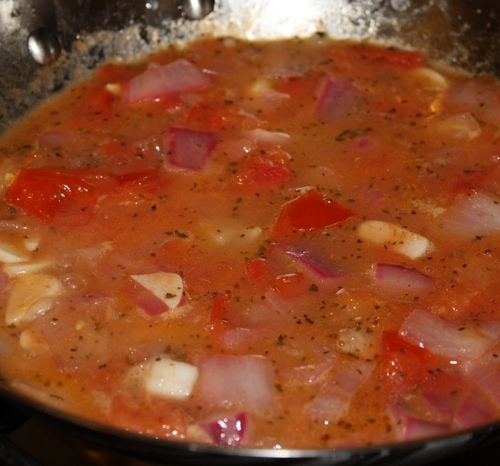 At this point you can add the chicken stock and the other lemon to your onion / tomato mix. Let it cook down for a few minutes.
When broccoli is done, add it to drained (cooked) pasta. Then add the tomato / onion sauce to the pan and toss. Salt and Pepper and top with Parmesan cheese if you'd like.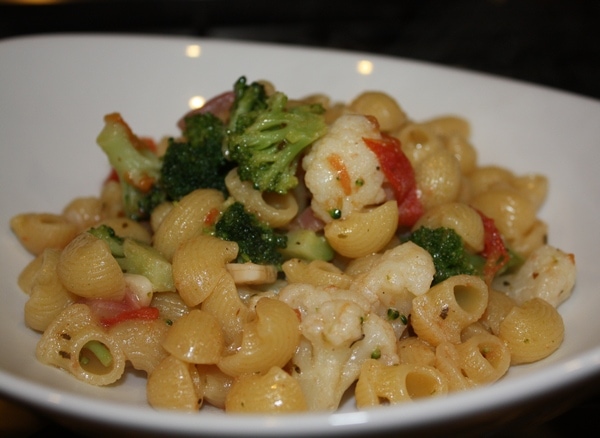 AND SERVE!! Talk about an easy pasta recipe, right? To see more 'Inside the Kitchen' recipes, click here.