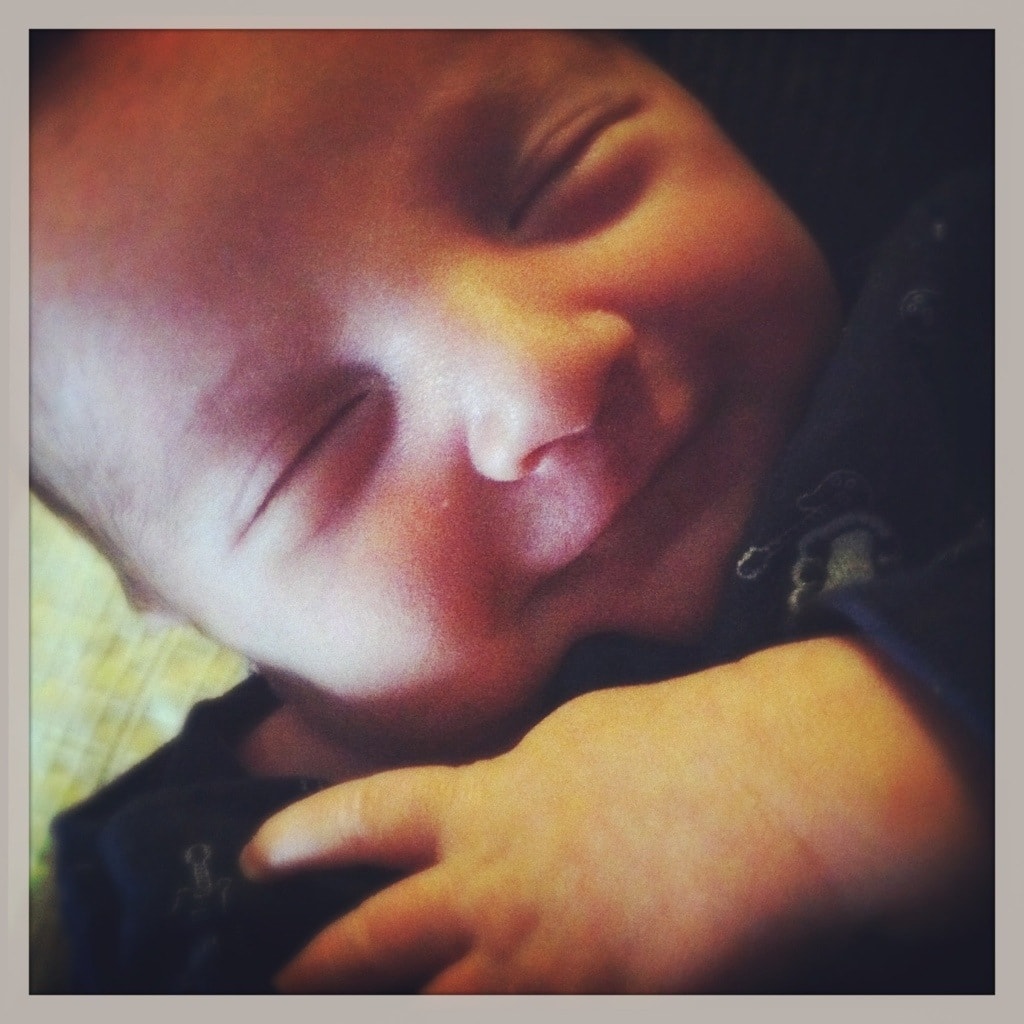 I know babies aren't really smiling because they are happy at 2 weeks ok… but you can't blame me for loving this face. When Caleb dreams, he becomes very animated. His eyes open and close. He smiles. He frowns. He whimpers. It's just all so… edible. 🙂
While Bill and I are most certainly struggling with the lack of sleep – we can still relish in these small moments. I know how fast they grow up.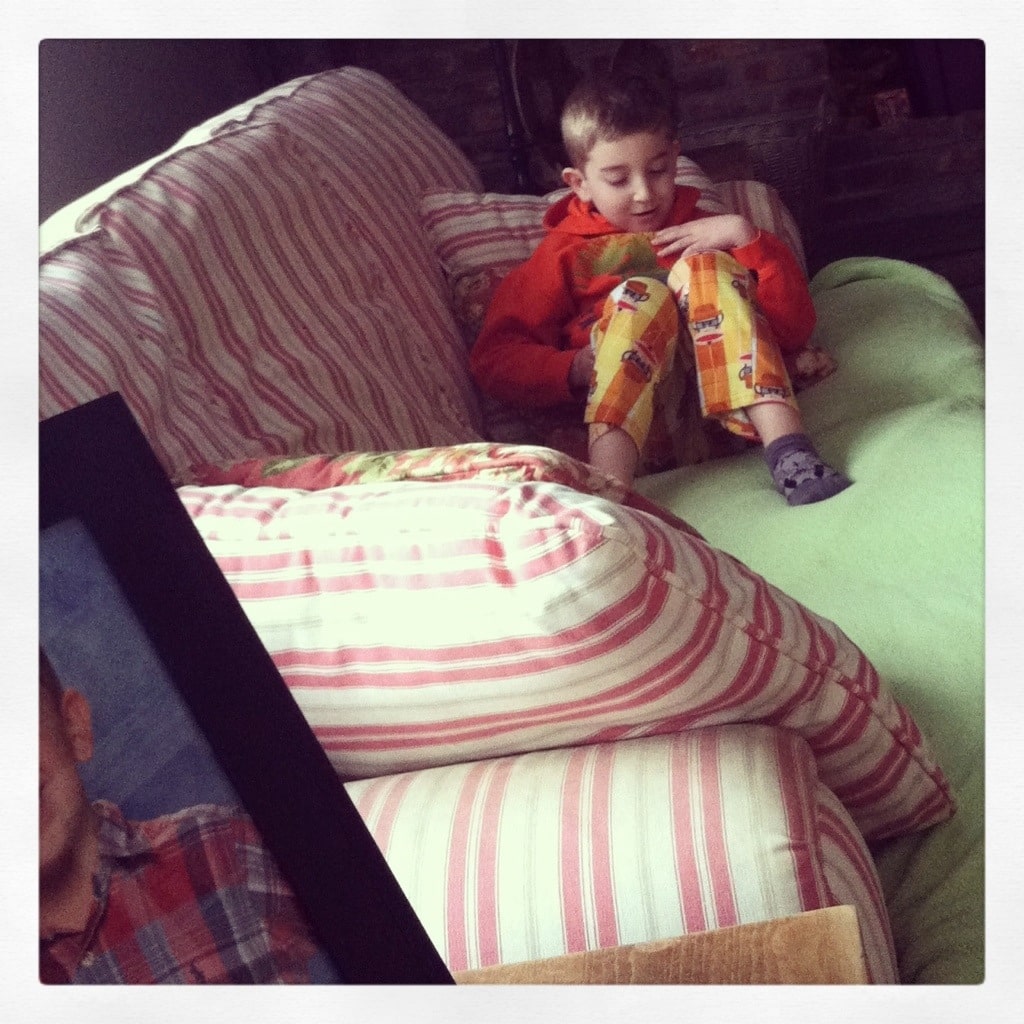 Take my little man. I mean, my big man. He's home sick the last two days with the flu (kill me) but he is absolutely fine. I handed him an iPad and a TV remote, some juice and all the snacks he wants and Liam has been totally content. Oh and he's about to lose a SECOND TOOTH.
What is happening????? Next thing you know, he'll be going off to college. (Bite my tongue)