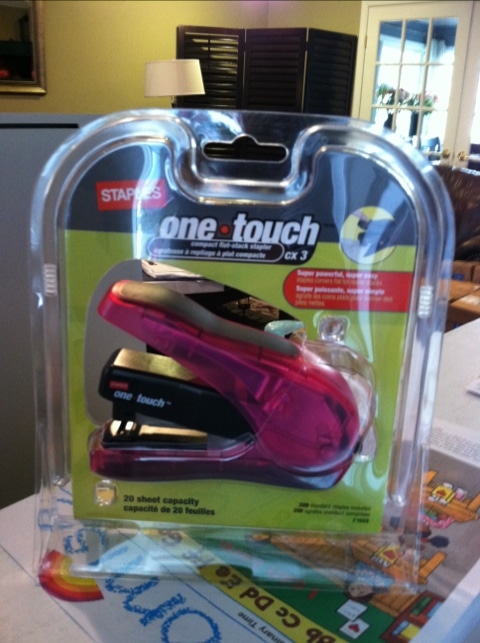 This is so great!! A week or so ago, I wrote on my Facebook wall that I spent 20 minutes wrestling with my stapler and that I was sweating out of exhaustion. It happened. I was going to throw the thing against a wall. But instead, I just Facebook-ed it so to speak.
Well, a few days later – look what I found in my mail box!! Staples sent me a stapler! I could cry with excitement! The brands really are listening! There is true power in social media.
Thank you Staples!!!