Moms get all type of requests. We hear it all – truly. Last night though, my son gave me a first. He asked me to take a picture of his underarm. I just about spit out my water when he said it!! How random!!! 🙂 But being a mom (and a blogger lol), I happily obliged. Then he wanted to see my work of art which I thought was even funnier than the request.
Bedtime is my favorite part of the day. The kids crawl on our bed. Natalie reads up a story (or 87), Liam plays with his Dad and we all just sort of BE. No TV. No radio. No computer. Just the four of us together being a family.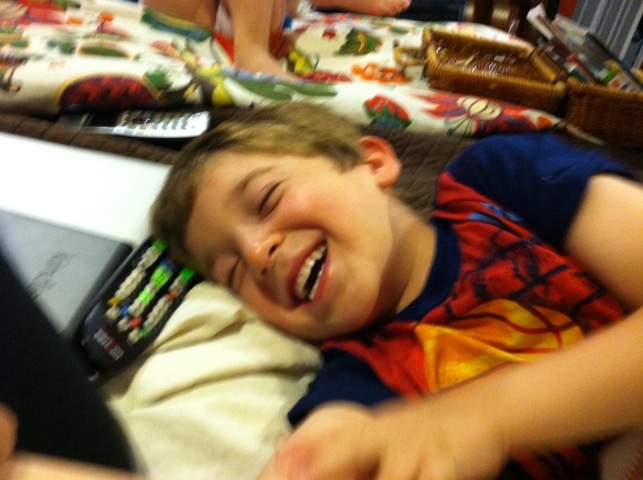 There's nothing like the sound of a child's laughter… especially when he is your own.