I don't know what happened. I was getting better and then it completely swung the other way. Then last night I ended up producing a low grade fever. The kids wanted to spend a few minutes with me before going to bed because they were both in after-school activities on Tuesday. So, we kept them on the other side of the bed and we all sort of did our own thing while being in the same room.
My "thing" was laying on my pillow feeling borderline delusional. I was dizzy, exhausted, hot, cold, and nursing a nasty sore throat. The kids – on the other hand – played on the iPad for a bit and combed Bill's hair. LOL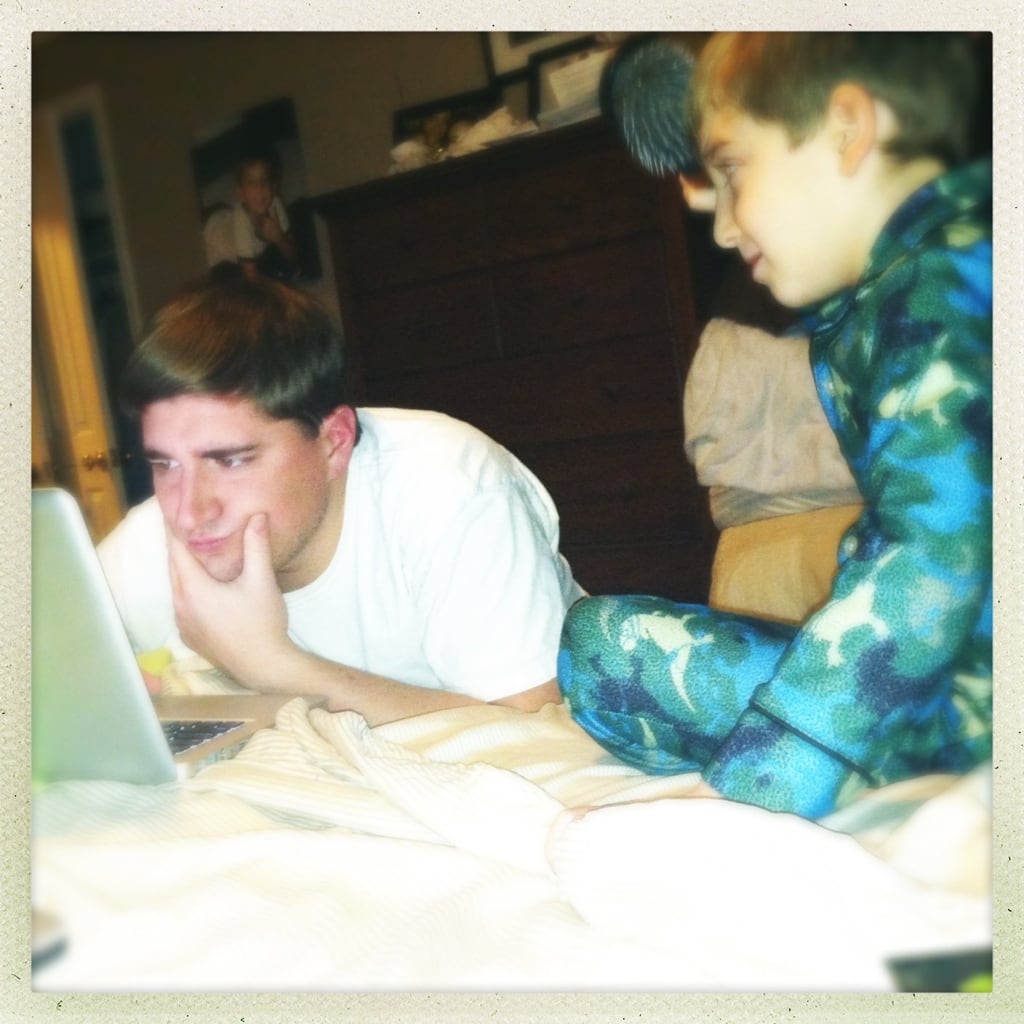 Bill refuses to bring in a chair into our bedroom. He eats standing up every single night and does work while leaning on the floor. It makes me crazy but he says he is comfortable. So, what can I do? I can't drag one in for him.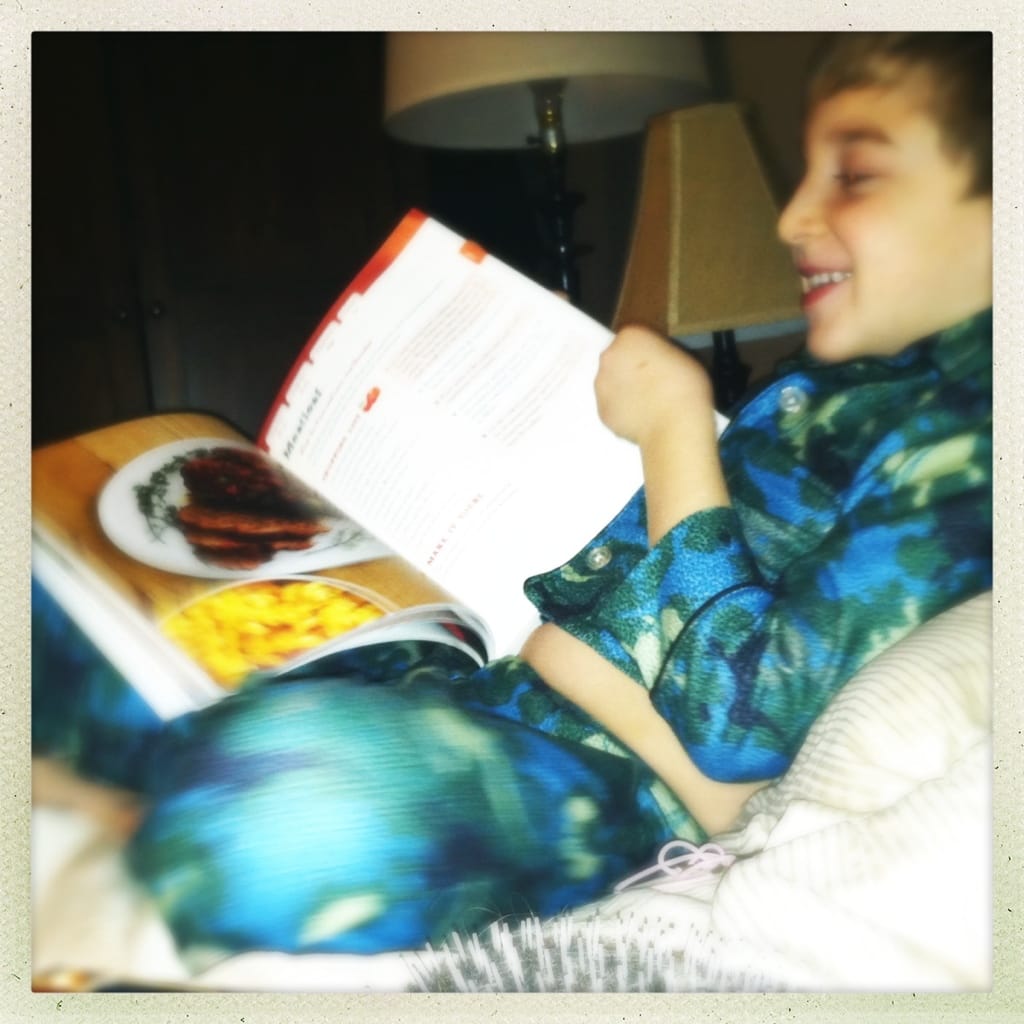 And then we got the mail and the kids got first dibs on my new pressure cooker cookbook. It wasn't an action packed night – but it was enough for us as a family.
I literally woke up around 2AM and didn't fall back asleep until 630. I remember turning the TV off, turning to my side to fall asleep and then hearing Bill's alarm go off. Luckily, he let me sleep for a while. So I actually didn't get up for the second time until around 9:30. My internal clock is so out of whack these days. This routine is not unusual.
I'm going to try to get a few posts up and then call it a day. I need to just rest up and beat this thing. No fever today thank goodness. So, I will take it. 🙂