I made it. I made it to the hair salon before birthing this boy. My hair was two-toned. Some would say I was right on trend … but I'm not that trendy. Ombres are just not for me.
So, as soon as my doctor gave me the OK I made an appointment and called my mother up. She took the day off and drove me to my salon (which is about 15 minutes away).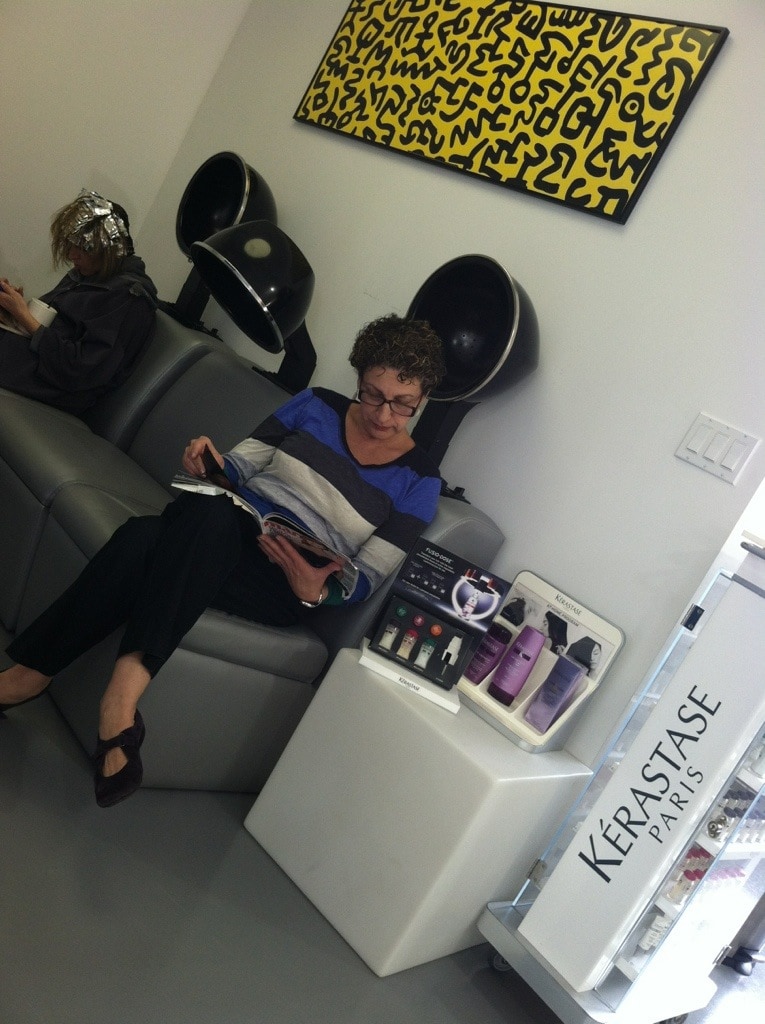 I tried to get her to do something but she didn't want to. Instead, she walked around the shopping mini-mall and kept herself occupied reading magazines.
Mind you – she was the only person in the salon actually reading these magazines. Everyone else was on their iPhones. It was pretty funny. She noticed it immediately and then pointed it out to me. Technology changes everything. LOL
As soon as my hair was done, we headed to lunch. We were famished! There's this restaurant by my house that always gives you free dessert. I'm not sure how they make money!! Well, I guess it's because I ALWAYS go there because I know there is a bonus waiting for me. In the end, that free dessert ensures that they get at least $40 from me once a week. So, I'd say it's an even trade.
I took two bites of the creme brulee just to taste it. So good. My mother – on the other hand – finished the entire thing. You have NO IDEA how big this plate was. It's family style. You understand??? My mother was SCRAPING the plate at the end. hahahahahahha
When I got home, my daughter wanted to get her hair done – so we played around with the curling iron. She wants curls for her communion and I'm still debating about whether I should PAY to have someone else do it or just LEARN how to do it on my own.
The style was easy enough… but I don't know if I want all that pressure the day of. Might be safe to just book her an appointment and call it a day!