A morning run to Costco is not fun when you live by the number 1 Costco in the COUNTRY. DANG – we got there at like 9:30 and THIS was the return line. I should have kept those darn candles.
It was cool enough for me to whip out my Fall boots, but by the time I picked Natalie up from School I changed into flip flops.
I wanted to get some flowers for my windows, so after we got Liam, Bill and I headed over to a local nursery that caters to kids.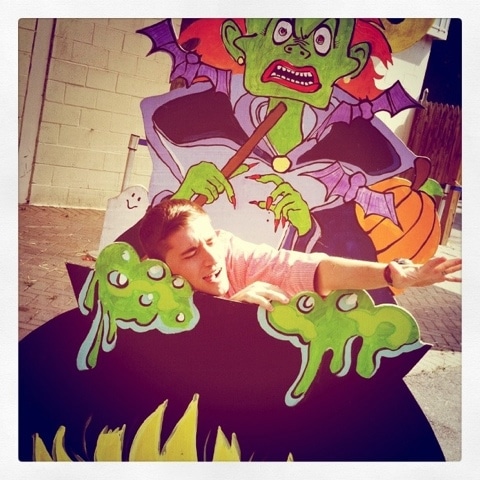 Lots of fun things to do there. There's even a petting farm and a hay ride. The hay ride is the only thing you have to pay for. Everything else is free.
Then we went to Natalie's "Back to School" night and THIS is what I found for my daughter. I can respect the amount of detail she put in it, but… it's SCARY RIGHT? LOL