Last week, I shot a video for CVS celebrating their upcoming Easter sales. Can't wait to see how it turned out! When the crew left, they left behind 2 Easter Baskets filled with candies, plush animals and more. I TRIED my HARDEST to hold my animals off… but I just couldn't. Those chocolate bunnies were calling to my kids in their sleep.
I finally let them open up the Easter baskets yesterday. BOY DID THEY HAVE FUN!!
Hugging Peeps – I mean come on! That's priceless. 😉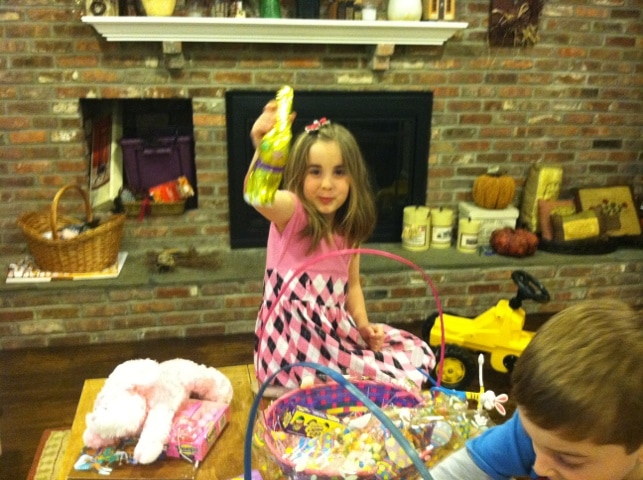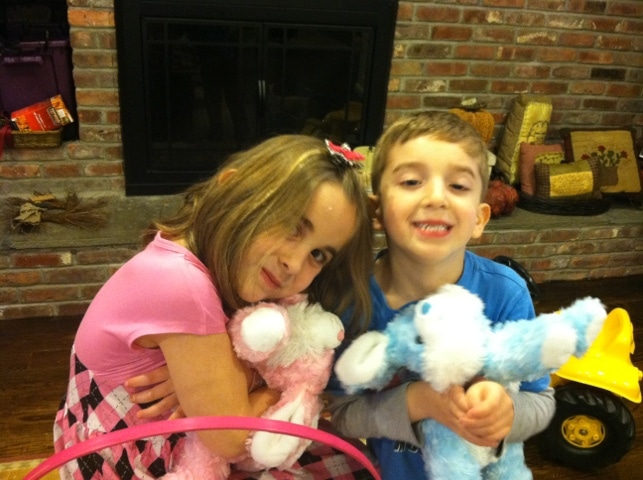 Everything was purchased at CVS which was nice and easy for me. You know how I'm obsessed…
At least I won't have to worry about making baskets this year. That task is already checked off my list. LOL!