We have been waiting for this DVD since we saw the movie in the theatre earlier this year. So happy to have Cinderella HOME with us now! The live action updated version is now available to own on Blu-Ray, Digital HD and Disney Movies Anywhere TODAY.
CINDERELLA ON BLU-RAY™ COMBO PACK, DIGITAL HD AND DISNEY MOVIES ANYWHERE Today
Celebrate Disney's "Cinderella," a modern classic that shines with beauty, imagination…and magic! Despite being mistreated by her stepmother (Cate Blanchett) and stepsisters, a spirited Ella (Lily James) resolves to take charge of her fate. Add a royal ball, a Fairy Godmother (Helena Bonham-Carter) and a glass slipper, and suddenly – magic becomes reality!
Cinderella On Blu-Ray, Digital HD And Disney Movies Anywhere TODAY!
We made it a family affair and took the Blu-ray to Grandma's house! This was a classic that was loved by MANY generations. It was so fun to see Natalie's grandparents see the updated version. After all, they grew up loving the original cartoon as well.
Of course – some staples remain.
That infamous dress.
The dance that started it all.
Prince Charming.
The stroke of 12.
I never looked at pumpkins quite the same way again!!! 😉 I have so many fond memories of the original cartoon. In fact, my FAVORITE Disney SONG ever created is, "So, This is Love".
If you are a digital kind of gal, you will be happy to hear that there is a special bonus waiting for you on your Disney Movies Anywhere account.
Valid from September 15 through December 22, 2015, receive this Cinderella coach necklace for $8.99 (plus $2.95 shipping). Super fun! (photo by As the Bunny Hops)
So excited to add Cinderella to our Disney Movies Anywhere account! As you can see, we are collectors… 🙂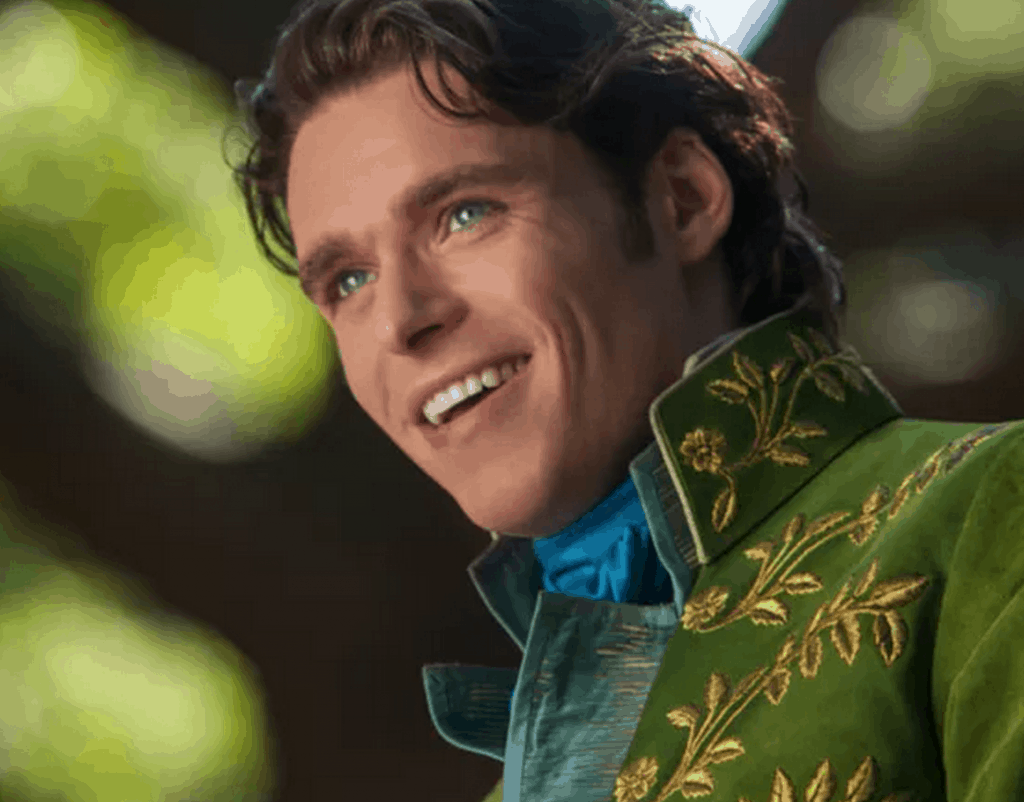 Cinderella On Blu-Ray Bonus Features:
Digital HD/SD*, Blu-ray Combo Pack & Disney Movies Anywhere (DMA)
A Fairy Tale Comes to Life Filmmakers and cast reflect on Cinderella's enduring power, and the joys and challenges of bringing this iconic tale to life.
Costume Test Fun See the work of Academy Award-winning® Costume Designer Sandy Powell (The Aviator, 2004) and share some lighthearted moments with the cast.
Staging The Ball
You're invited behind the scenes for the making of the Palace Ball sequence, including its spectacular set, stunning costumes and more. It's a lavish and massive undertaking…and a magical day on set.
Ella's Furry Friends
Discover how the movie's animal stars honed their memorable performances.
Alternate Opening: Ella's Childhood
View moments from Ella's idyllic childhood that do not appear in the movie. With an introduction by Director Kenneth Branagh.
Frozen Fever It's Anna's birthday, and Elsa and Kristoff are determined to give her the best celebration ever – but when Elsa catches a cold, her powers may put more than just the party at risk.
Let's Get Social:
SOCIAL MEDIA:
Facebook: https://www.facebook.com/Cinderella
Twitter: https://twitter.com/CinderellaMovie
Tumblr: http://cinderellapastmidnight.tumblr.com
Instragram: https://instagram.com/disneycinderella
Cinderella We Heart It: http://weheartit.com/disneycinderella