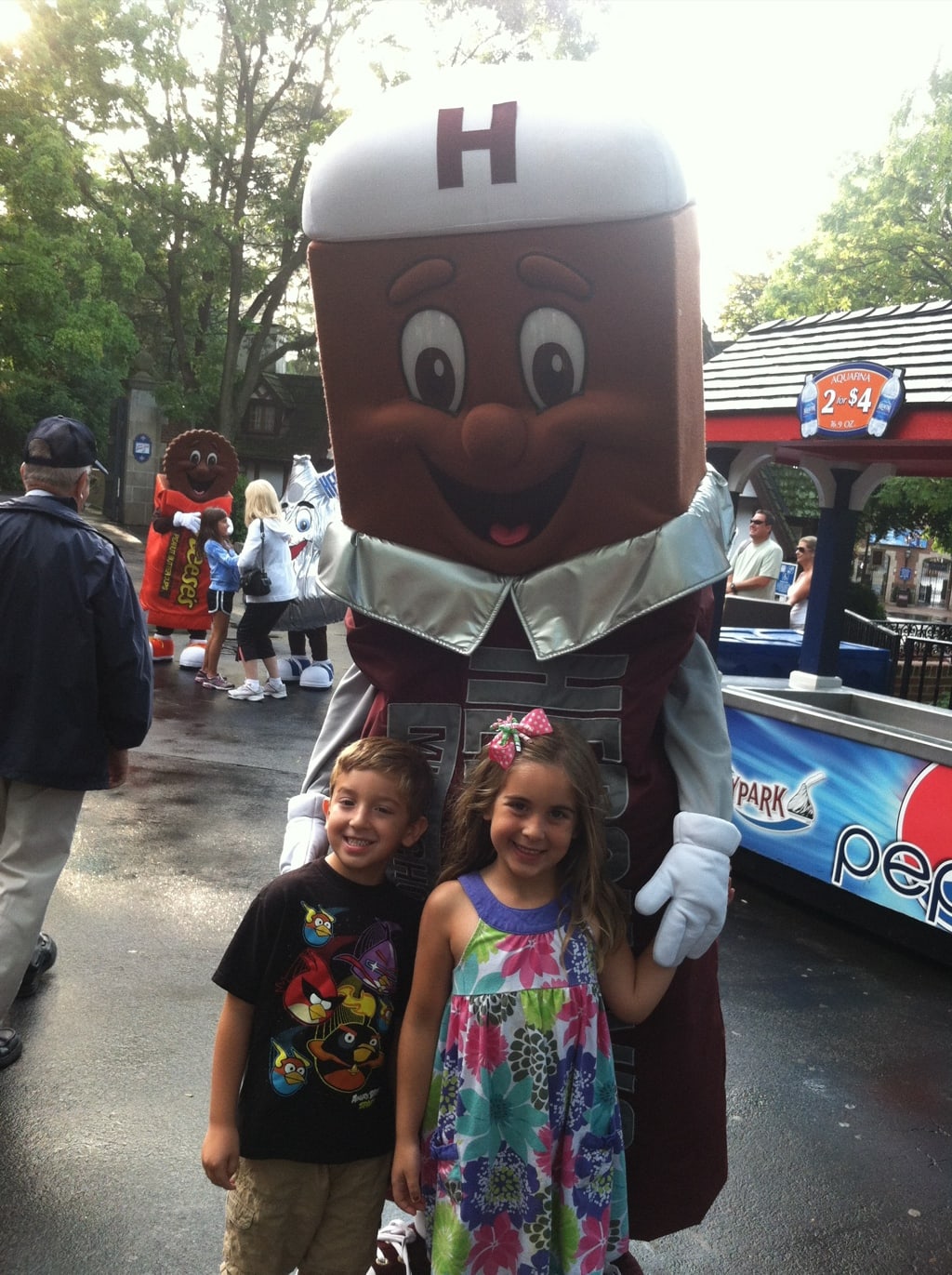 It's an 8AM seating so if you aren't a "rise and shine" kind of family, this one isn't for you. HOWEVER – If you don't mind getting up a little early and heading over to Hershey Park for the character breakfast, I can promise you that your children will have a great time. Lots of photo opps!
The kids patiently waited for their turn.
Ok I got in to the picture as well. What can I say? I love Hershey Kisses!! :0)
A juggler greets you at the door and wows the crowd.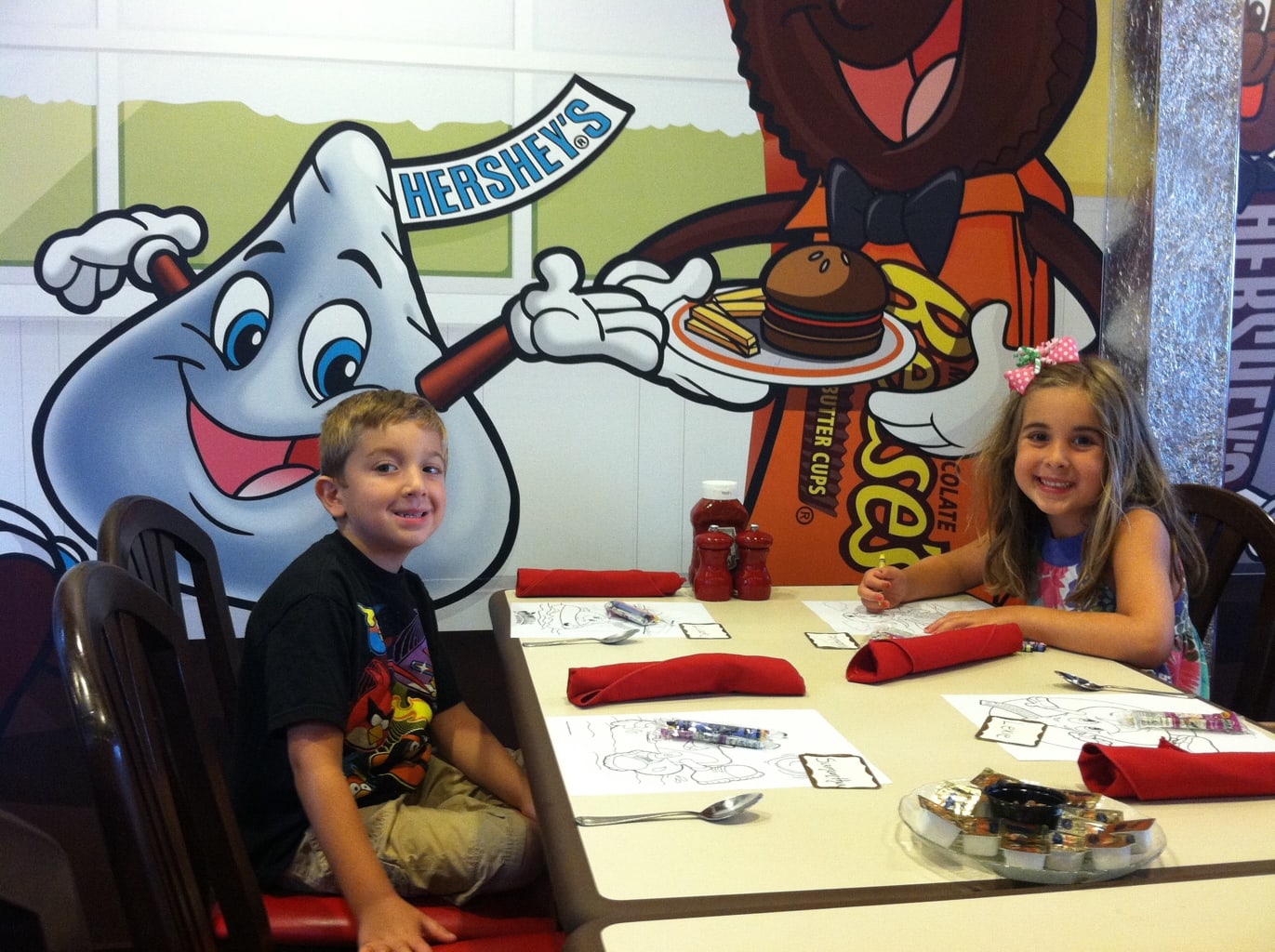 You find your seat and help yourself to a wonderful buffet.
Then the characters start to come in and the singing begins. So fun!! I love this picture of Natalie.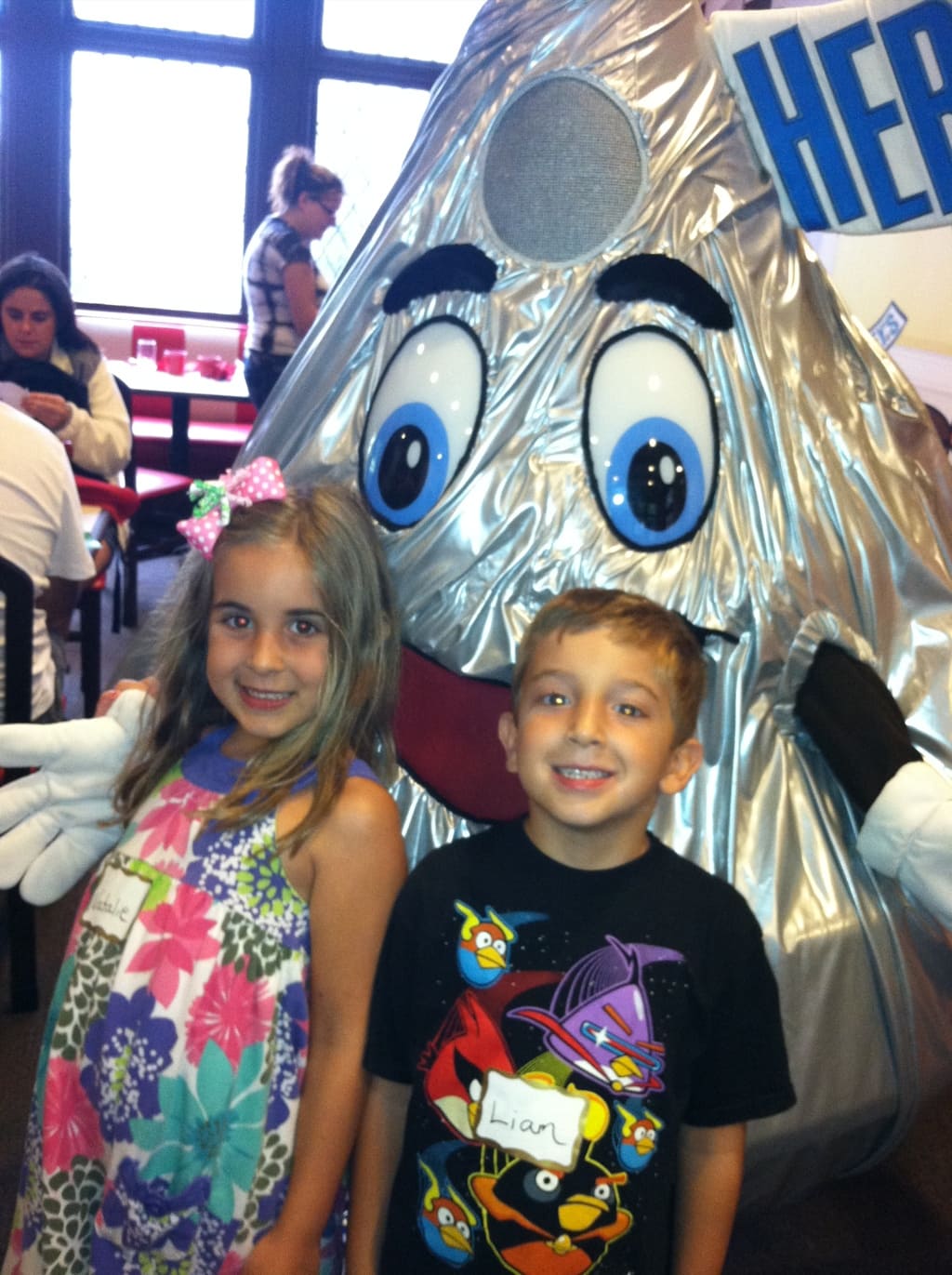 We made sure to get everyone in the room – but I won't bore you with a billion shots.
And despite the fact that it was AUGUST, I asked for a hot chocolate. I mean… how could I RESIST while at Hershey Park?
Have you ever done the character breakfast at Hershey? What did you think about it?