Eliza Starbuck, designer of Bright Young Things, enjoys the concept of reworking items of clothing, thus making your wardrobe super versatile and allowing you to get much more wear out of everything. Firstly, I should mention that the runway at this show was anything but normal. The models varied in size, age and height. There was a gray-haired tall woman, a short Asian girl, a gangly girl in her twenties and a stunningly beautiful blonde.

Starbuck started with the Little Black Dress, a basic for every woman's wardrobe. Then, there were a mix of clothes worn as different items. A beige dress was worn as a romper, a dress work as a jacket and a wrap dress worn as a vest were just a few of the items that doubled in purpose. The items were basic in color and design and re-worked with each other. Worn with leggings, socks, sandals and flats, these looks were easy on the eyes.
To see more from this line, go to www.youbrightyoungthings.com.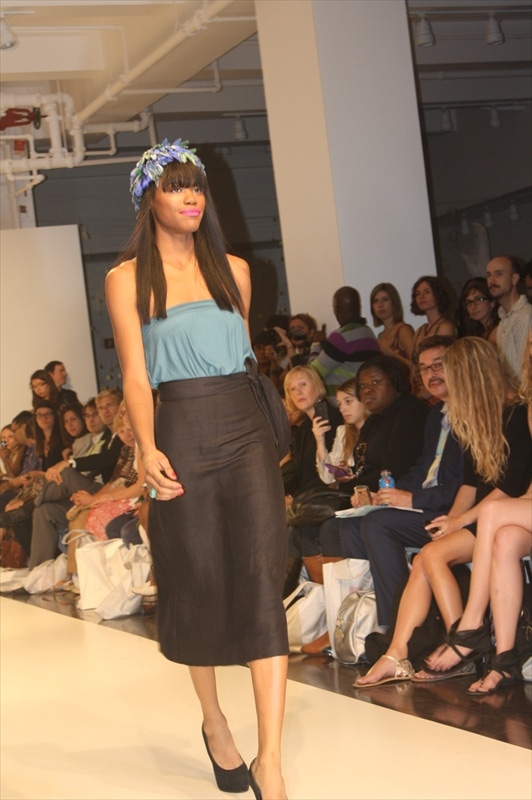 Originally posted by Tabitha