Heels are fun. They look amazing and improve your posture, momentarily, when you wear them. The downside to wearing them is that your feet start to hurt, after a while. It's like walking around on your tippy toes all day. I usually only wear heels for special occasions. I put them on for a few hours and then I'm ready for them to be off. Ballet Flats Bendables are the perfect solution for those days. They're basic, cute flats that fold in two and come in a handy little pouch. You can just toss the pouch in your bag before the leaving the house. When your feet start to complain, switch your heels off for their flats.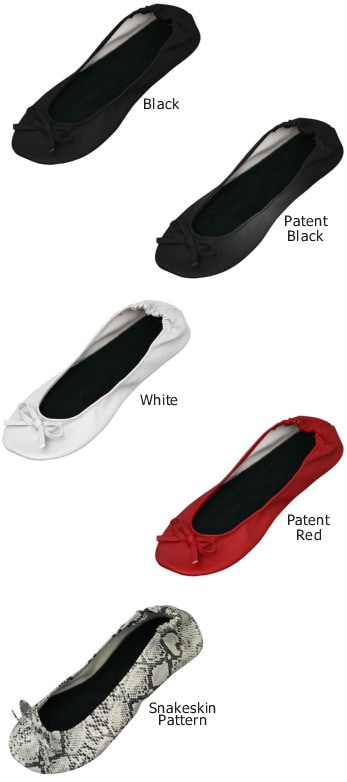 I tried it out on a day that I had a business meeting. It was in the Brooklyn Navy Yard. I took a taxi to get there so I had no idea how far from the train it actually was. When the meeting was finished and I started walking, I got lost. It was insane. My feet started to hurt and I was on the verge of a mini tantrum (that was surely going to help the situation) when I remembered my Bendables. I switched them off and the relief was indescribable. I was still lost but I had more tolerance for walking to find my way out in the comfortable Bendables. I ended up wearing them for the rest of the day. It was like dipping my feet in cool water. It was heaven. Now, whenever I wear heels, I pack my Bendables. They're an essential part of any heel-wearing day, especially for us New Yorkers.
Click here to learn more about Bendables.
Tabitha
Company sent product for review.