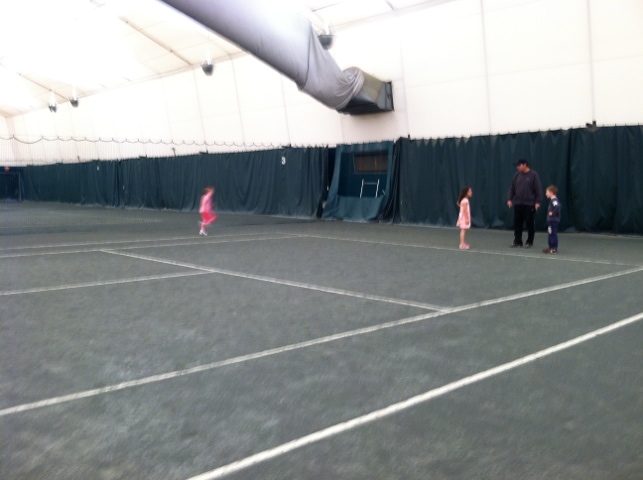 I was talking with some family over the weekend and sort of recited my weekly schedule for the children. Once I finished… even I was exhausted. But each of things are really important to me. I want my children to learn an instrument. I want my children to learn tennis… AND they want to do a few other things (brownies, la crosse, baseball, basketball between them). Liam only has a half day – so most of this is while Natalie is in school. I guess that makes it ok.
Believe me – no one is complaining – but it all seems like overload.
I had no after school activities growing up. I lived on a wonderful block filled with children and we just all sort of met outside and hung out. During the summer, the moms would join us and we would all sit on someone's stoop and laugh the night away. SO FUN.
But it's not like that anymore. Everything is so organized and I am an adult with no particular skill which is upsetting. I want to make sure my children grow up knowing how to do things (play tennis, golf maybe, definitely an instrument though it doesn't have to be piano , etc). I mean – I'm 34 and taking ukulele lessons! I feel a little old to be doing this but that isn't stopping me.
What's your take?
Are your children in a lot of after school classes? Or are you more of a "just come home, relax and play with your friends" kinda mom?