Tis' the season for holiday parties and family gatherings, right? I love being a hostess but it can be a bit stressful at times. Here are 8 stress-free hostess tips to help you get through your next big bash without breaking a sweat.
8 Tips For Hosting The Perfect Stress-Free Holiday Party
It's always just a great feeling to see the party FINALLY in action… especially after you spend all that time preparing for the festivities.
And during those festivities, there are certain traditions that we love to do year after year. For example, we are a sucker for the mistletoe. Yes!
My kids get such a KICK out of that little addition to our front door. And believe me, they make sure everyone knows about it when they enter our home. It's always a warm welcome and a belly laugh – I will tell you that.
We also love to make our own decorations. We take a quick trip to the dollar store and pick up the craft supplies that we need. Then the kids get their creative juices flowing and surprise us with unique designs.
We line our windows and doors with their beautiful drawings and they truly fill my house with just a festive feel. It's also a great way for the kids to feel like they are part of the fun.
Today, I have 8 more tips that I'd like to share with you revolving around the perfect stress-free holiday party. Yes, I said stress-free. It isn't fun if you have to go crazy planning. That's not worth the effort!!
Use these party planning tips and enjoy your holiday party alongside your guests with ease.

1. Consider a Theme: Hear me out!! I know that sounds crazy, but it could really hone in your creative mind if you have a high-level theme to consider. For Christmas, it could be something as simple as "A Winter Wonderland". All your decorations could have snowflakes or just focus on a theme of white.
2. Keep the List Small: I know you want to have a huge party and invite every single couple that you know. But trust me, you will have a better time if you keep the list small and intimate.
3. Have a Digital Guest List: Want to make it nice and easy? Use a site like Evite to keep track of your RSVPs.
4. Prep your space the night before: Any accessories and decorations that need to go out to enhance the space should be put out the night before. This means that you should set up the tables, the chip bowls, the candles etc. Don't fill anything of course. But put them out exactly where you want them. The day of the party should just be about the food and you.
5. Give yourself enough time to get ready: I always make this mistake – especially on Christmas Eve. Give yourself enough time to get ready. I hate when the doorbell rings and I haven't had a chance to freshen up because I am too busy cleaning the kitchen. Include "me time" in your daily plan.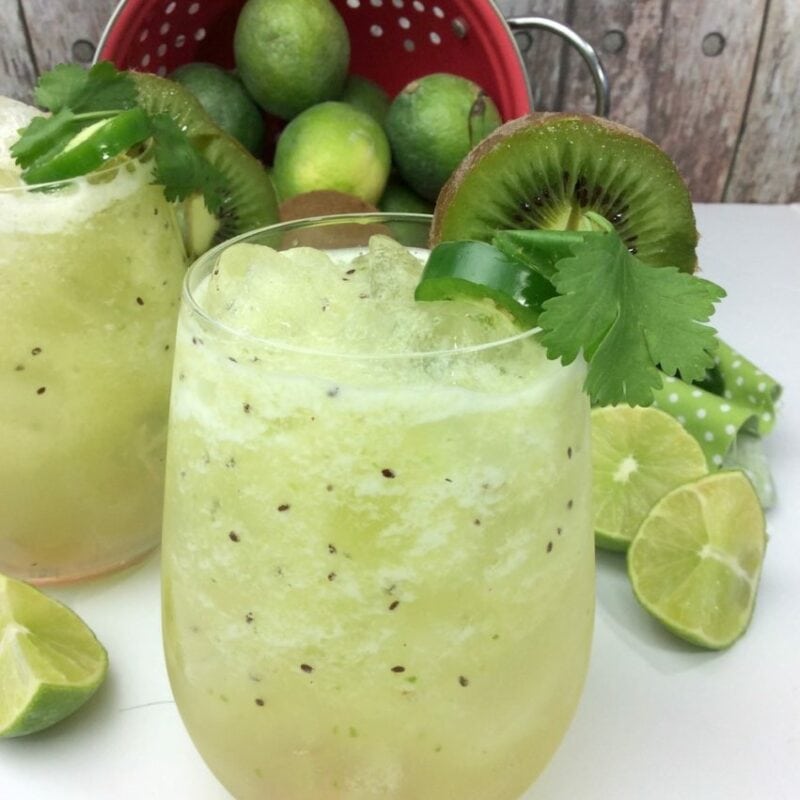 6. Have a Signature Cocktail: Everyone LOVES a signature cocktail!! Have one waiting for your guests right at the door on a silver tray. SO much fun! Get them as soon as they walk in your door.
7. Make a Music List – and make it eclectic: Go crazy. Put rap and reggae and jazz and pop and country and… whatever else you can think of all on your music list at once. Something for everyone. Make sure you have enough music to loop through the party.
8. Provide some appetizing appetizers: Make sure you have some great finger food out for your guests as soon as they arrive. I have to be honest with you. For friend parties, I don't really ever offer up a full meal. I just fill my kitchen island with trays and trays of great apps. And believe me, no-one complains.
One app that I always rely on is Ristorante Pizza. While my family loves to eat this pizza as our meal, it also makes for a great starter to any party.
There are so many different options to choose from too. You can put out three options (like pizza funghi, pizza vegetale, and pizza spinaci) to start and keep a new one heating up throughout the night.
Available at your local grocery store, Ristorante Pizza starts with the finest ingredients and ends with a mouthful of flavor. I can't tell you how many people have done double-takes eating at my house. "Wait, this is frozen pizza?????" ABSOLUTELY!
We've had the pleasure of trying every single one of their flavors and are such a fan of the brand. It has become a permanent staple in our freezer.
No seriously. I'm not kidding. My freezer ALWAYS has at least one Ristorante Pizza inside. It's our Friday night favorite!
Ristorante wants to give you the tools you'll need for holiday entertaining – these amazing items every host needs, and Ristorante Pizza!
One winner will receive:
Amazing, right? Simply use the form below and enter to win!! Good luck!
* this is a sponsored post