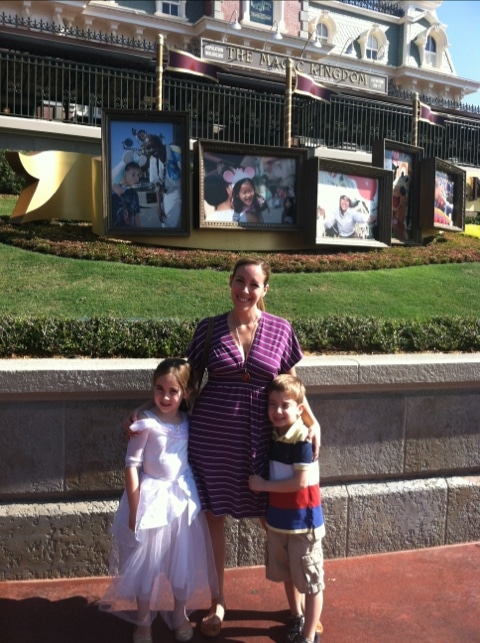 Of course my little princess wanted to get dressed up for our trip to Disney World. She's been DYING to have a reason to put on her Halloween costume again for MONTHS. Earlier this week, she had the chance and was THRILLED.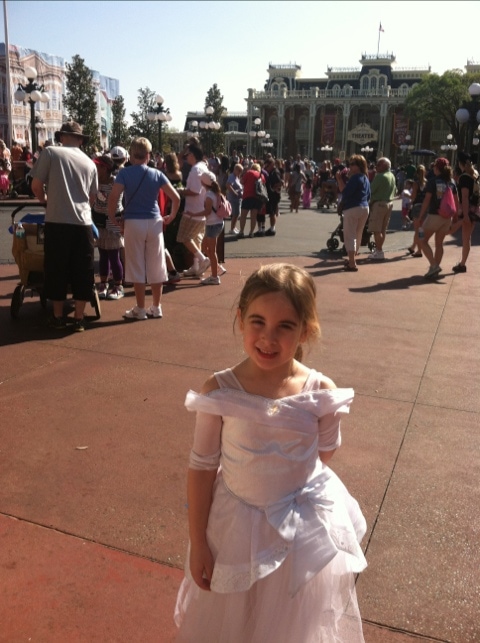 We spent a few days in Orlando visiting several theme parks while making memories. This post will be all about Disney World. They literally had to kick us out of the park. We were determined to get the most out of this trip – and we sure did! 13 hours in all.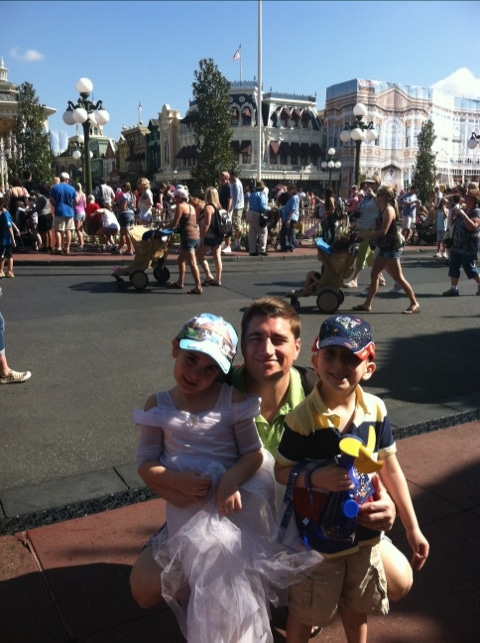 The second we walked in, we bought the kids hats and a water fan. I didn't realize how hot it was going to be. I was still in NY mode. Silly me.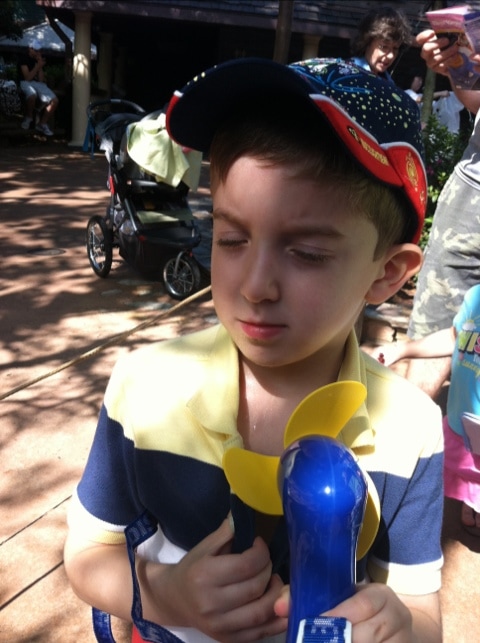 I wrote a post a few days ago about that fan. It turned out to be a great item to own. The kids played with it while waiting on line which kept them occupied. I will never travel without it now!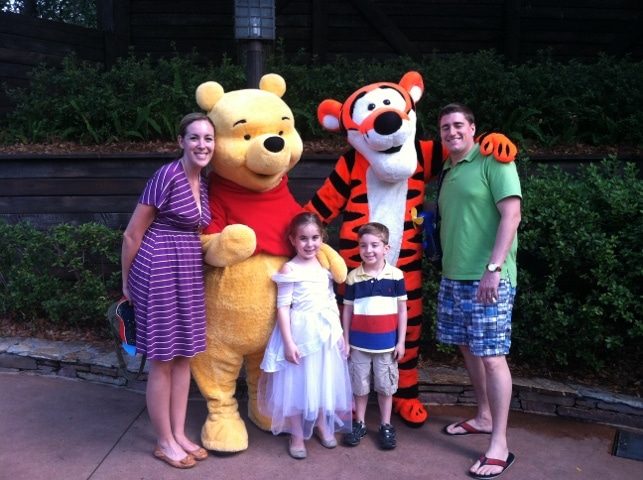 I hate this picture because I'm arching in towards the kids. STAND STRAIGHT GIRL! But it's the only picture we have all together – so I had to post it. And I'm going to do another post about theme park fashion – this is NOT how I normally dress. However, all my "rules" went right out the window because comfort needed to be a priority. I knew we were going to stay in Disney until midnight… so, I had to do what I had to do. 😉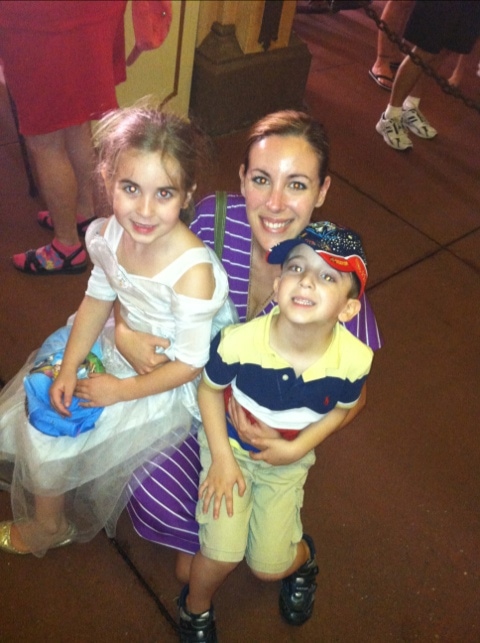 Crazy hat hair… 😉
Most rides had easy pass machines which we took advantage of. Pirates of the Caribbean did not. But the wait was never as long as the estimate that was posted, so it was manageable.
Ice cream break number 1…
Of course, my husband and I opted for DOLE WHIP. Our most favorite dessert Disney has to offer. It's dangerous folks! You will dream about it at night and long for it during the day. There are only 2 places that offer Dole Whip. In the beginning of Adventureland and at the Disney Polynesian Resort. I know this because I am obsessed.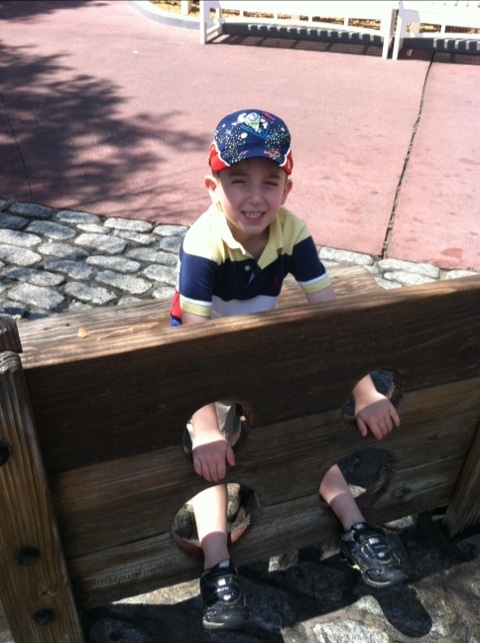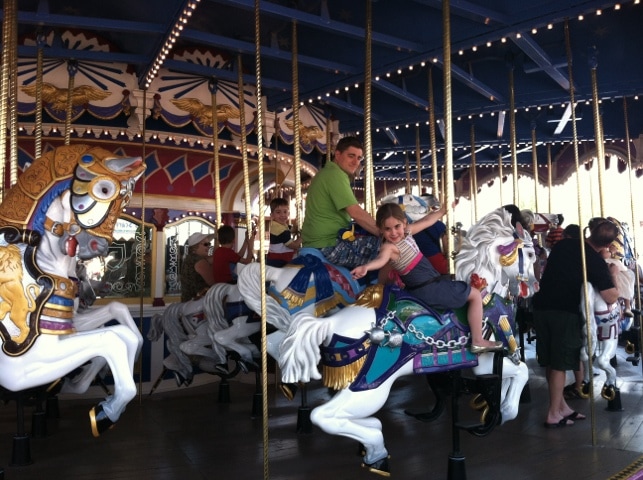 Rides. Rides. And more Rides. Everywhere you turned, there was something fun and fabulous waiting for you. The kids were simply in their glory.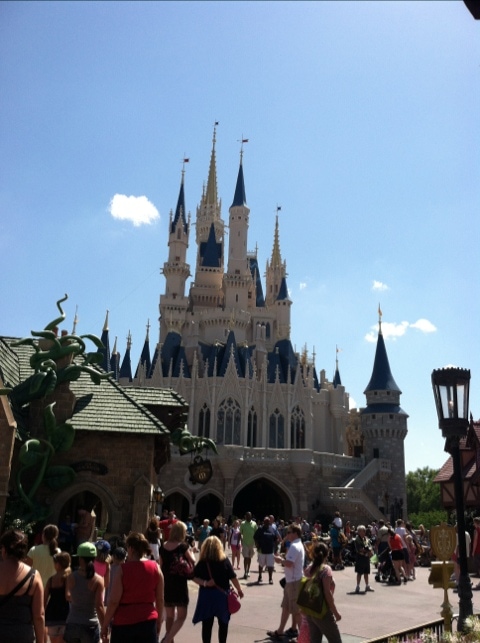 Unfortunately, I forgot to call ahead and book a meal with the Princesses. My daughter was devastated! What a mistake!!  Be sure to call ahead and book your time at one of the princess meals. My favorite is the one in Epcot – Norway.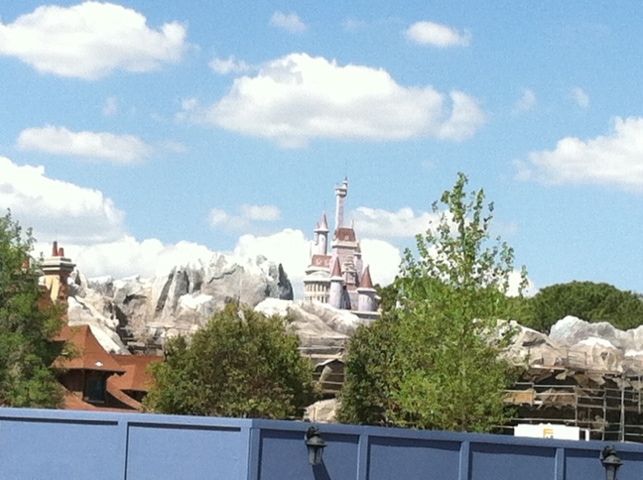 I even got a sneak peek at the 'Beauty and the Beast Castle' that is being built in Fantasyland. It looks amazing!!!! I cannot WAIT for the expanded area to open up!!! I know Disney will NOT disappoint.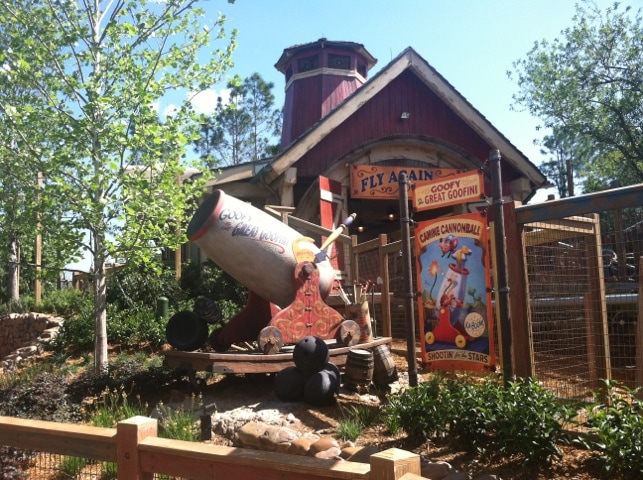 Of course, we rode Goofy's roller coaster over… and over… and over again. My children are speed demons.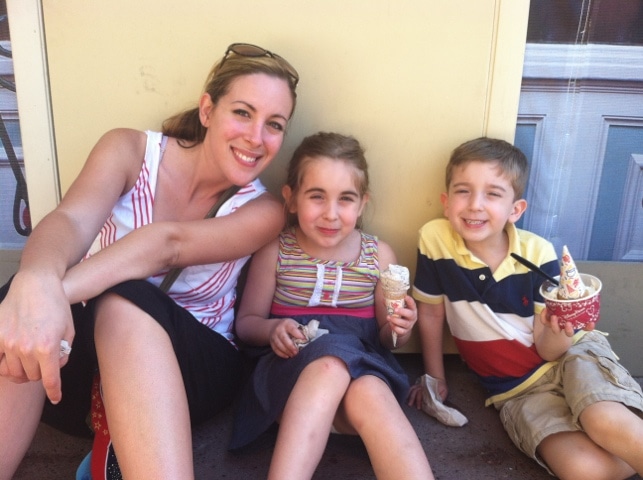 Changed into yoga pants, a tank top and … sneakers and enjoyed ice cream break number 2. Natalie was out of her princess dress by this point because it was H-O-T. Bill carried the change of clothing in a backpack. We were so happy we brought them.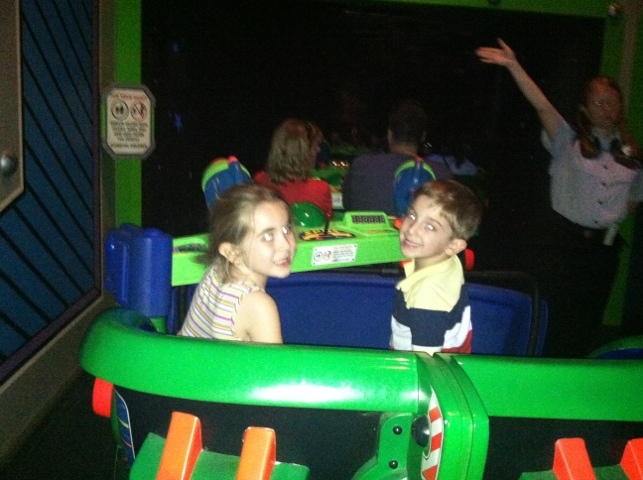 Another thing that we LOVED this year was the fact that Liam was taller than 44 inches!! He was able to go on just about every ride. We even had the kids partner up a few times so they can play together. What a treat!
The race car track was a lot of fun, but Natalie definitely needs some more practice. She was whipping me around all over the place. LOL
Not sure how Liam did – but I am sure it was pretty much the same.
We ate dinner right next to 'It's a Small World'. Natalie waved at every single boat that rode by. It was so sweet!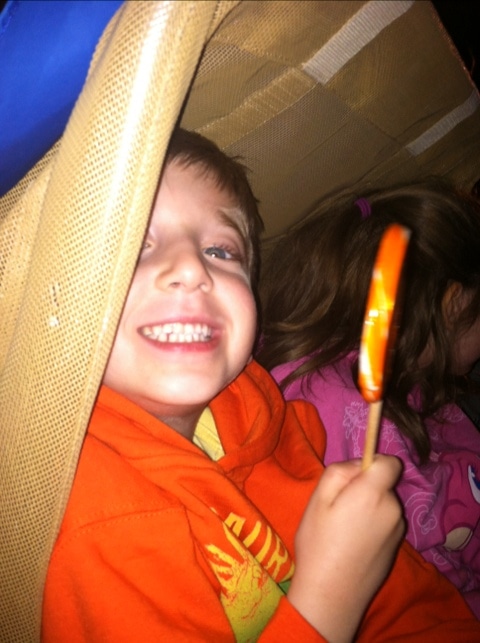 Halfway through we had to get a stroller. The kids were DYING! Luckily, Disney rents double strollers right on Main Street. As soon as you walk in, you make a right and it's under the train station. My children almost cried that's how happy they were.
We got our seats for the Electric Parade and chowed down on some lollipops.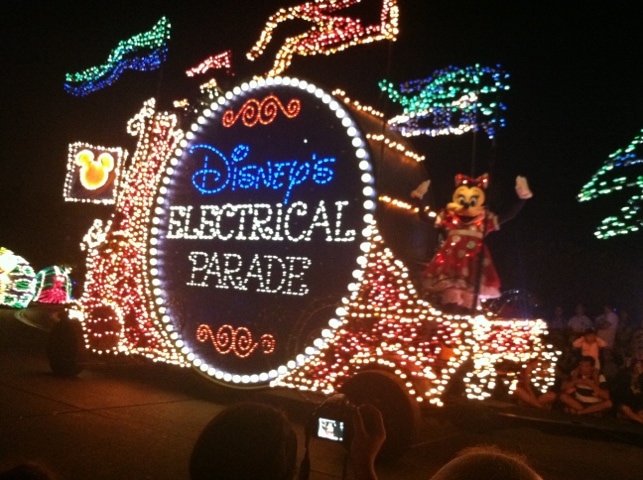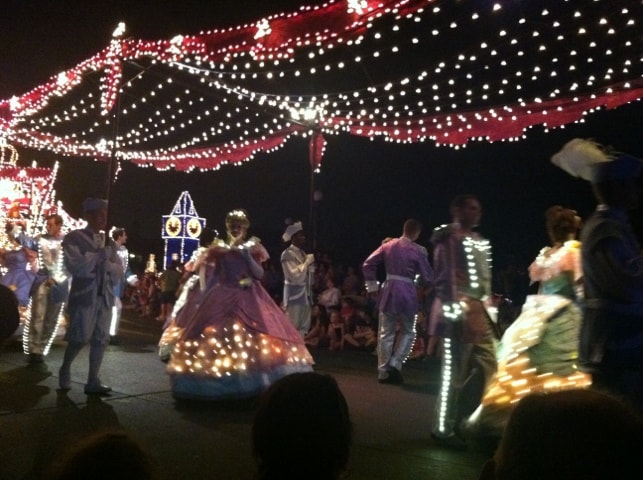 I haven't seen this show in 25+ years. The last time I saw the Electric Parade I was 7 years old! The kids and I have been to Disney 5 times together and this was their first time as well. So funny how that never worked out!
Well, on this day, we saw the Electric Parade TWICE. Yes, I wasn't kidding when I said we stayed the ENTIRE DAY.
And then – the fireworks! Did you read my secret trick about watching them earlier this week? What an adventure!!! So very happy we got to experience Disney – yet again – with our kids. They are only young once! We want to make the most out of these years.