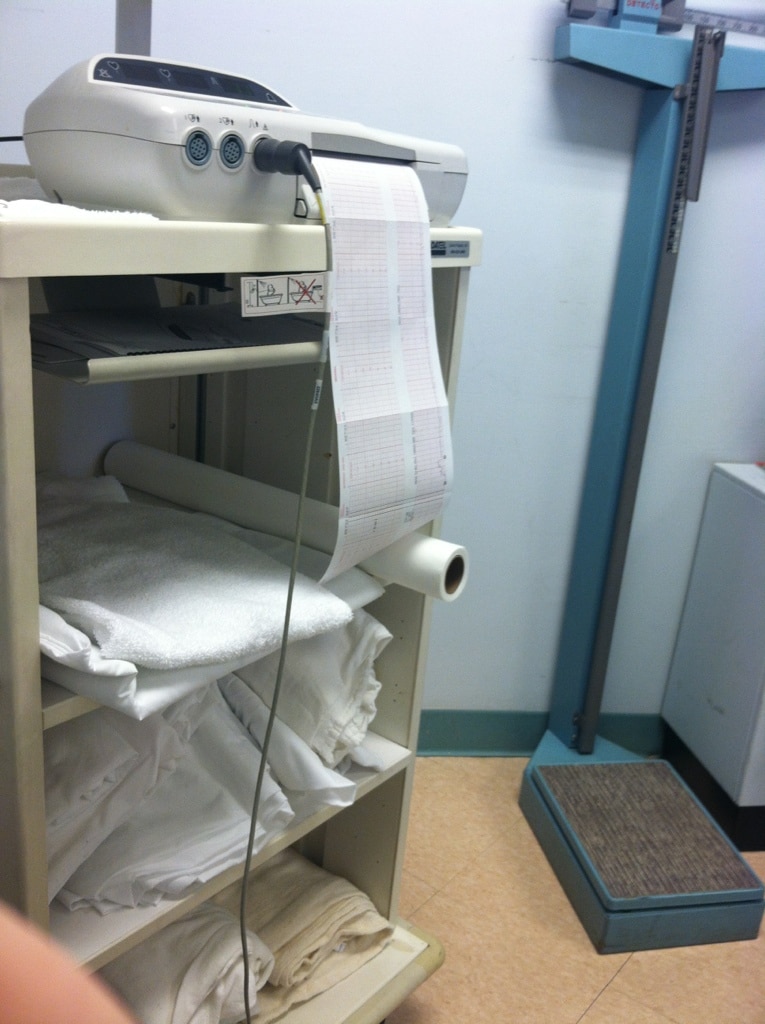 I am getting a lot of emails congratulating me for getting through this weekend's pregnancy scare – but it turns out those well wishes were a bit premature.
I've had a really bad day. I'm absolutely exhausted. Spent many hours crying because I have no control over this ride and no matter what I do or don't do… my body does what it wants.
I'm now at 1 cmm. There's not much left to play with.
I was placed on the contraction machine and only registered one in 20 minutes which is what kept me out of the hospital. My doctors told me to not get off the bed for anything but to go to the bathroom. No sitting up. No pressure on cervix. Nothing. Just to be still.
And of course I will follow. Perhaps the two visits to the hospital this weekend was too much for my body to handle? All that moving around really hurt my cervical length. Or at least it seems…
My next appointment is on Friday for another contraction measurement. My 2 saving graces are that I received the steroid shots for the baby's lungs this weekend and I took the FFN test which came back negative. So, because of those two items, I was able to go home and spend this week on bed rest with my family instead of in the hospital. I am so grateful for this.
I won't talk about this again for a while. I just can't handle it. I'm 26+ weeks at this point. Next goal is 28. Forgive me if I don't go there – my brain has completely shut down on this topic. I can't accept this. I just want to ignore it all. Going to keep writing as if it isn't happening. On Friday, I will give an update when I have one.
Until then – kiss your babies.