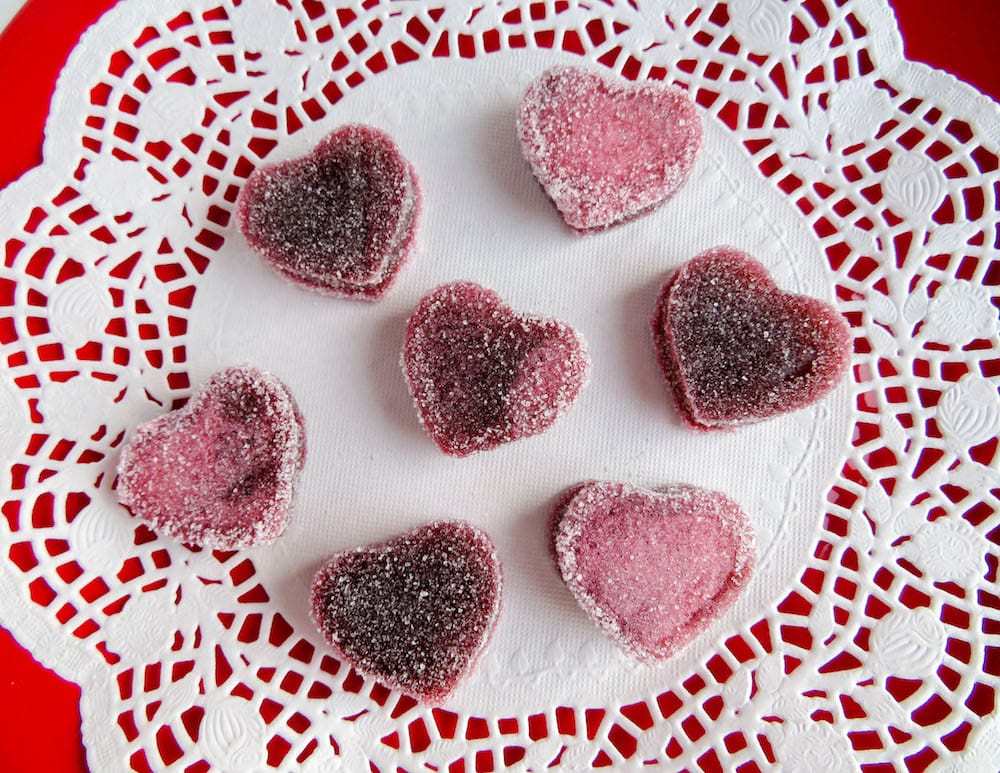 Valentine's Day Heart Gummies: Jell-O Treat Recipe
I really love when Valentine's Day rolls around because these treats are my favorite to showcase. Hearts make me smile – what can I say? You don't need many ingredients to make these delicious gummies. Why not get started today and start celebrating a little early?
What's Needed
1 ½ cups Applesauce

2 ¼ cup Sugar plus extra to roll gummy in

2- 3oz. Boxes of Black Cherry Jell-O (Any flavor will work)

2 packs of Unflavored Gelatin
Directions
1. Mix all ingredients in a saucepan over Medium-High heat. Stir constantly until it reaches a boil. Let boil for one minute.
2. Remove from heat and pour into a parchment lined 13×9 baking dish. (This will allow for easier removal).
3. Place dish in refrigerator for about an hour or until set.
4. Once set, remove from pan and dust top with sugar.
5. Cut out heart shapes using your cookie cutter. After the first cut-out, dip cookie cutter in sugar before you cut out the next one. (It won't stick to much if you do this).
6. Take the gummy heart and roll in sugar to coat the bottom and sides. Place on a parchment lined cookie sheet.
7. Store in an airtight container or serve immediately.
8. Enjoy!