These sleepover ideas for teens are the perfect way to keep the party going without spending too much money or overwhelming the host. While sleepovers allow best friends to strengthen their bonds, they can be stressful events to organize.
You have to worry about where everyone will sleep, whether or not your living room is big enough, what snacks you should serve, activities, and board games. It's true that a bit of pre-planning goes into setting up a fun night-in for your kids. But it is so worth it!
Once you understand the basics of every great sleepover, you'll find that it's not that hard to arrange. Here is how to throw a slumber party for teens that they will absolutely enjoy.
What should a teen bring to a sleepover?
If your teen has been invited to a sleepover, the first rule of business is packing for a night away. There are a few necessities and nice-to-haves that you should consider searching for:
comfy pajamas
pillow
sleeping bag
bathroom essentials including a toothbrush, toothpaste, and hairbrush
change of clothes for the next day
specialty items like retainers and contact solution
favorite teddy bear (yeah, I said it)
phone charger and iPad
Consider asking the parents who are hosting the party about the activities planned for the sleepover. For example, if they have a pool, will your teen will need a swimsuit and a towel?
A nice gesture would be packing snacks or desserts for the group. What a nice surprise for the hostess! It's a small way to say thank you for having your child over for the night. First, be sure to find out if any of the children have any allergies you should avoid.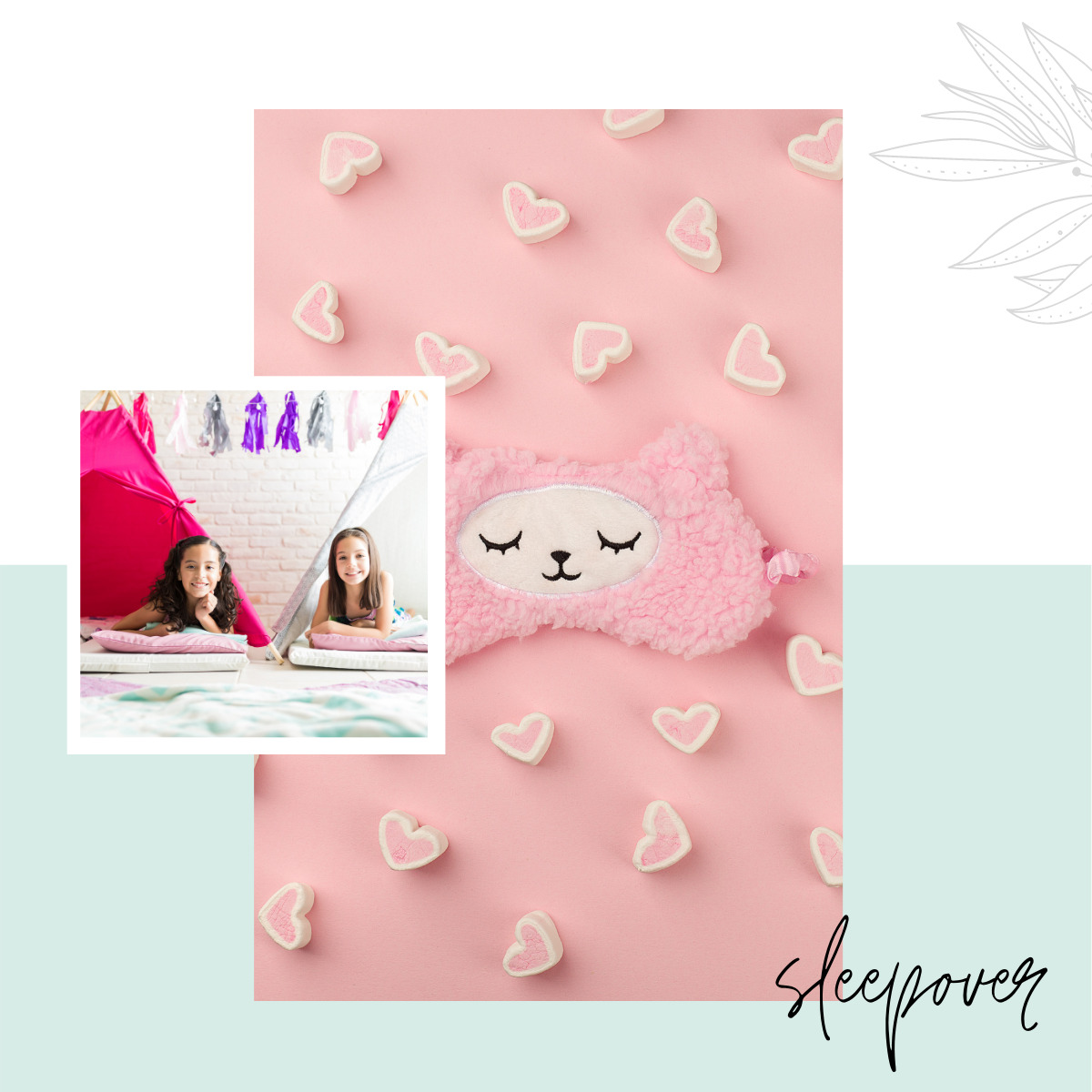 What are some sleepover activities for teens?
While teen sleepovers are usually just a loud excuse to stay up all night and laugh the night away, they could be so much more. The list below provides a wide variety of fun sleepover ideas, but just to get you thinking:
movie marathons
video games set up
make your own pizza
scary movies all night long
create a popcorn bar
teenage girls love hot chocolate – have a hot cocoa bar
the classic game Twister
design your own water bottle
make your own face masks
create a DIY photo booth
create mock escape rooms
load up on junk food and ice cream
indoor camping
host a fashion show
purchase a karaoke machine
Spa Fun
My teen daughter is just as obsessed with beauty products as I am. So, having a handful of masks, polish, and exfoliant on hand for her friends to use as their spend the night together is a great way to add a fun layer to their night in. And besides, pampering is always a great idea! This theme works for little girls, too. What a fun time for all.
For this activity, you don't even need to buy masks if you don't want to – there are plenty of easy recipes for homemade ones.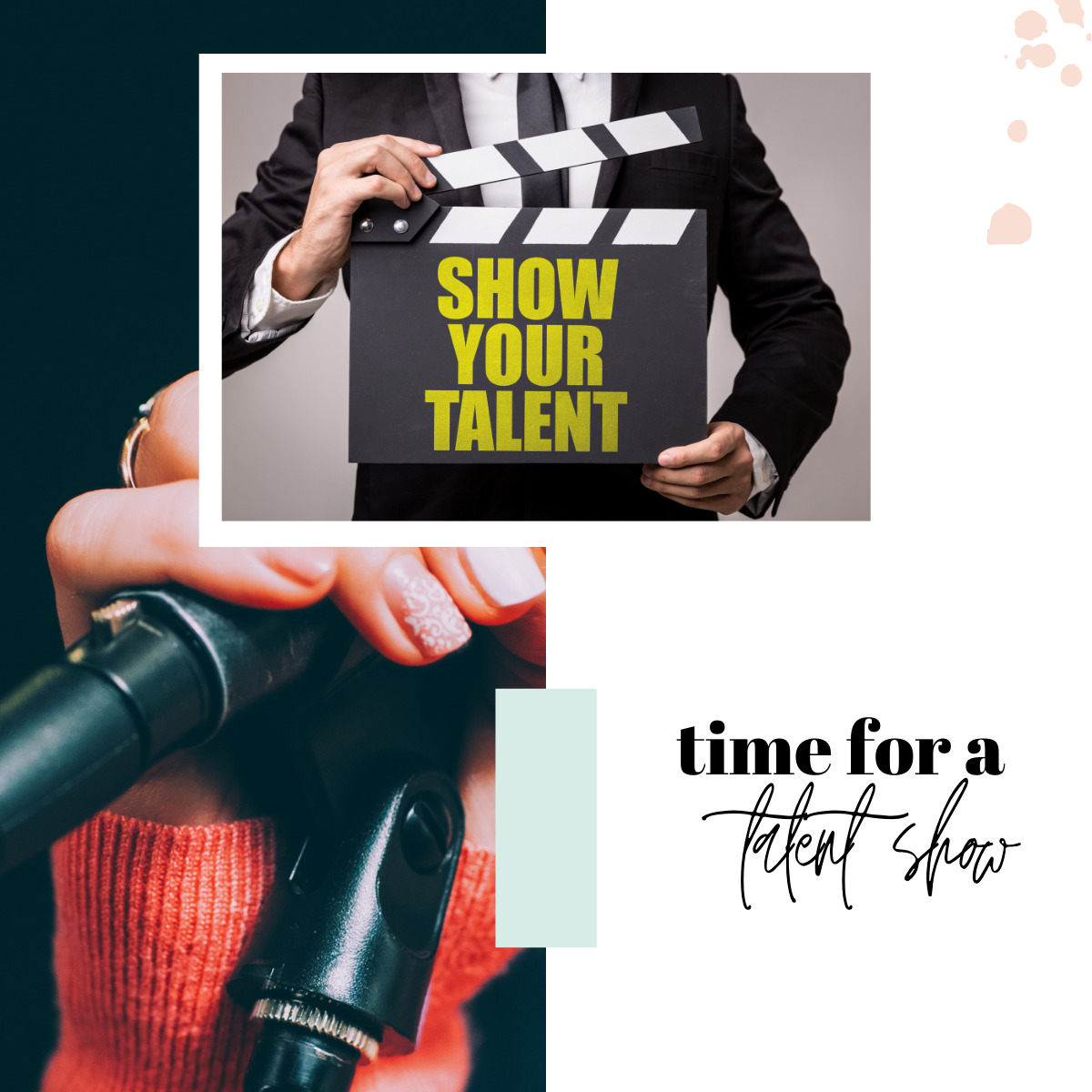 Talent Show
Talent Show
Kids love to show off their talents. The louder they can sing or the crazier they can dance during a sleepover, the better. Ask me how I know. I have a theater girl, that's how!
Every child has a talent they can't wait to share with friends and if they don't, they just want to get silly. A talent show will allow the group to sing a song, dance, or recite a poem they wrote. The children will have so much fun, and this is one of those party themes where you don't have to spend a lot of time pre-planning.
Have a few shy friends? No problem! They can be the judges.
Art and Craft
A slumber party creates a special bond between teens who participate in it, and don't we all want a souvenir of every memorable moment? That's where this crafty activity will come in handy.
During their teen slumber party, they can make friendship bracelets from embroidery thread or paper to remind them of their special bond. Other options include DIY Tie-Dye, bath salts, vision boards, etc.
Movie Night
I'm certain that horror movies exist for two reasons. One is for true lovers of the genre, and another reason is so that teens can watch it together during a sleepover party. After all, a good scare is easier to tolerate when you are with your friends.
But if not everyone appreciates a horror movie, they can always watch a teen love movie or a comedy.
Backyard Camping
If you plan the sleepover during the summer, consider setting it up in your backyard. A tent, fire, and s'mores will make the slumber party for teens a success for sure.
Your teen and her friends will have a bit of privacy and they'll have tons of fun telling scary stories over the fire and playing sleepover games.
Video Game Competition
Speaking of games, video game competition can be another great activity for a group of teens. Some of the highly competitive online games include Mario Kart, Scrabble, Kahoot!, Sky: Children of the Light, PUBG, Uno, Cards Against Humanity, and more.
Cooking
Food is the essential part of any party. But you, as the hosting family, don't have to carry the burden alone. Why not let the teens cook something for themselves?
And if your teens don't have much experience in the kitchen, they don't have to cook anything complicated. There are plenty of easy things to make, like cookies, flavored popcorn, fruit salads, pizza (with the help of prepared pizza dough, of course), and hot dogs.
For a full rundown of all the recipes I've featured on my blog, be sure to visit my "What To Eat" section.
Fun Sleepover Games for Teens
During some of the activities mentioned above, like when they are sitting by the fire or cooking, your teens can play a wide variety of games to keep the party going. Here are some of the most famous games played during the slumber parties.
The Best Card Games For Teens – Round-Up For Family Game Night
Would You Rather Questions
Would you rather have a sleepover or take your kids to Disney Land? Would you rather cook dinner yourself or order? That's basically all you need to know about the game rules.
Teens are usually good at coming up with creative questions, but in case they need help, you can download printable cards with questions.
Truth or Dare
The name explains the game perfectly. Each one of the players gets to choose whether they answer a question truthfully or do a dare.
For this game, you can also download a list of fun dares for your teens to try. They might also need an empty bottle to spin so that they can decide who asks the questions and who answers them.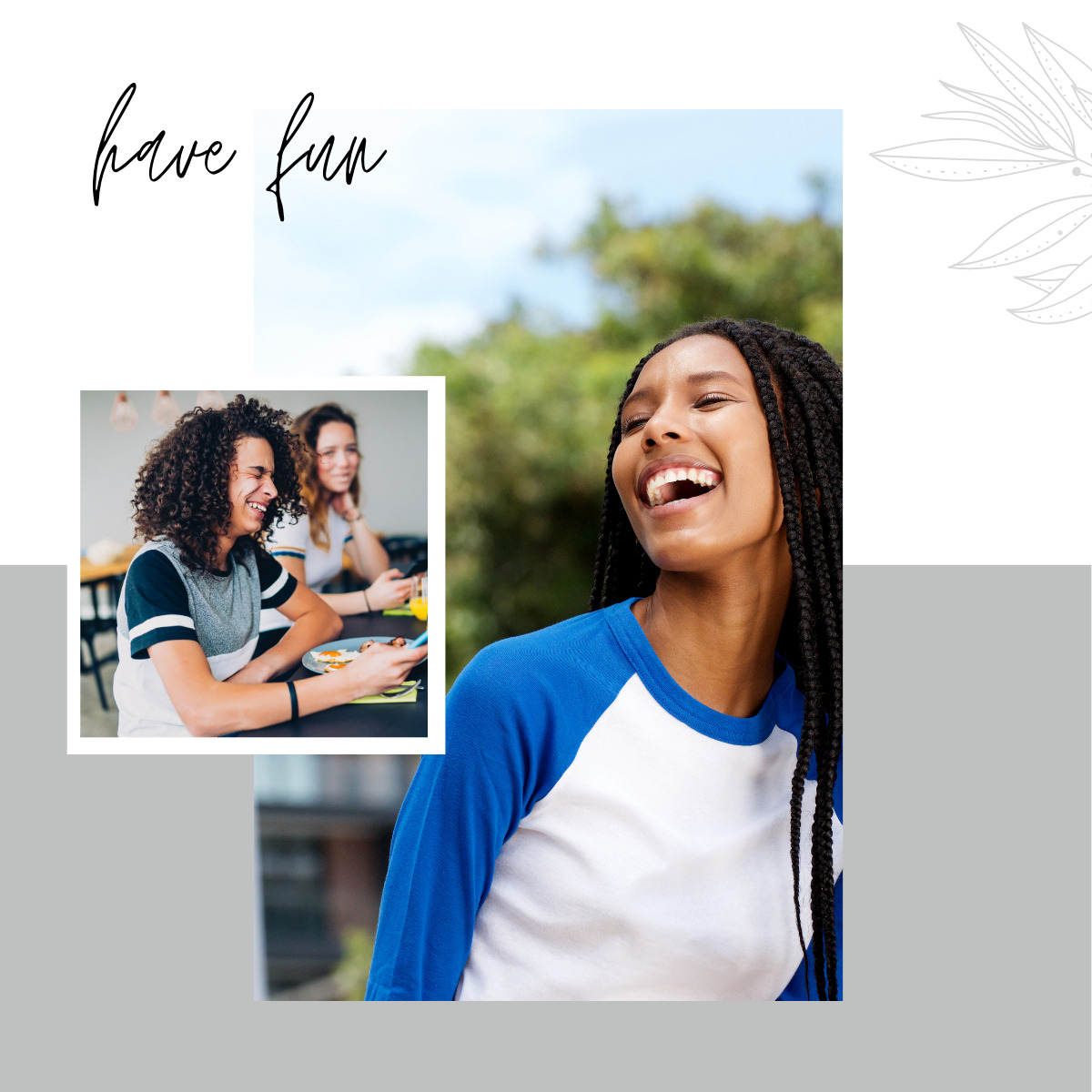 Never Have I Ever
Each player thinks of something they've never done and then takes turns in saying it. If someone in the group has done it, they either close a finger on their hand or eat one candy.
Name That Tune
A player chooses a song and then sings it, hums it, or plays it on their phone. The rest of the group tries to guess the name of the song. This is really fun to play with people from different generations because hardly anyone knows the song from their parents or their children!
5 Tips for Parents That Are Hosting
Have extra blankets and pillows – It'll be helpful if you ask your teen to tell their friends to bring pillows and blankets, but not everyone might remember to do so. So just in case, have some extra pillows and blankets ready.
Be sure to be aware of what's happening but respect their privacy – Staying away from the sleepover party might be hard, but respecting the teens' privacy doesn't mean you have to close your eyes and ears to what's happening. You can still keep an eye on everything without being in the same room with them.
Worry about clean up in the morning – Worrying about running in and out of your child's room to clear out plates and napkins all throughout the night can be a buzzkill. Give the kids a garbage bag and tell your child to be responsible. Try not to micromanage them during the sleepover and expect to do extra cleaning in the morning.
Have party snacks – A lot of snacks are a must! It's called a sleepover, but it usually doesn't involve much sleep. And by the way, sleep-deprived teenagers are always hungry. So prepare for this wisely and buy items such as chips, popcorn, pretzels, and candy.
Keep the food fuss-free – This will benefit the teens and you as well. No one expects a fancy meal at a sleepover. So, simple food – like pizza, Chinese food, or sandwiches – will do.
It's all about having fun and creating a memorable night for your teens. Then, stepping away and letting them just be themselves with their friends. You did your part! Now, relax and put on a movie of your own.