Did someone say Play-Doh? The children were immediately drawn to the table… like the SECOND we walked into the space. SO MUCH FUN!
Last weekend, I attended 'Style School' hosted by 'Classy Mommy' and 'Mommies with Style'. The day brought several well known brands together for some kid fun.
Natalie got her hair straightened by Remington. I told her to curl it up, but she said she wanted to be like mommy. So cute.
All the girls were in their glory… but I think the moms were more excited. This was the first time she ever got her hair done!!!! My little princess is growing up.
I brought my mother along because she's a blogger. She runs Groovin Moms with her cousin Merci.
Children's Advil was there with a FAB photo booth. You know Bill was SO into this. (ok me too)
Liam was all decked out in clothes from 77Kids Fall Back to School Line. Loving that shirt and those jeans!! He was thirsty so we headed on over to the Motts booth to grab a few juice boxes.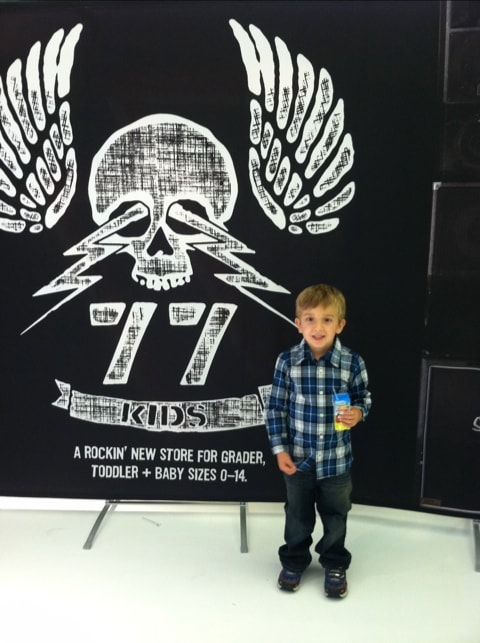 Then we almost knocked down the entire 77Kids display. No really. I almost died. Right before this picture, Liam leaned back onto it like it was a wall and it almost fell onto everyone behind it. Later on that day, I went to talk to someone from the team and she mentioned that the display almost crashed on her and I admitted it was MY fault!!! We laughed.
Lots of great brands were in the room. The kids got to hang out with their buds and I had the chance to see some old friends. What better way to spend a Saturday afternoon.
Oh and the gift bag was a Land's End backpack!!!!!!!!!!!!!!!!! Guess who is ready for school now???