Bizarre. That's what it feels like to see a full page picture of you and your best friend in Oprah Magazine. It's flipping bizarre. My friends are completely bugging out on me and I am just sort of brushing it off. I don't know how to talk about it. It doesn't seem real. I can't register it – my brain is in such disbelief.
A few days ago, I spent a few days in NYC with Audrey McClelland and did a 24 market SMT. Basically, what that means is you sit in a room and do 24 consecutive interviews with news stations all around the country. It was a long day – don't get me wrong, but sitting right next to Audrey made it fun and manageable.
Sometimes I would get nervous – especially when the segments were live – and all I had to do was turn to Audrey and look at her while I was speaking. In an instant, I knew that it was ok and I would get through the interview in one piece. She is my rock.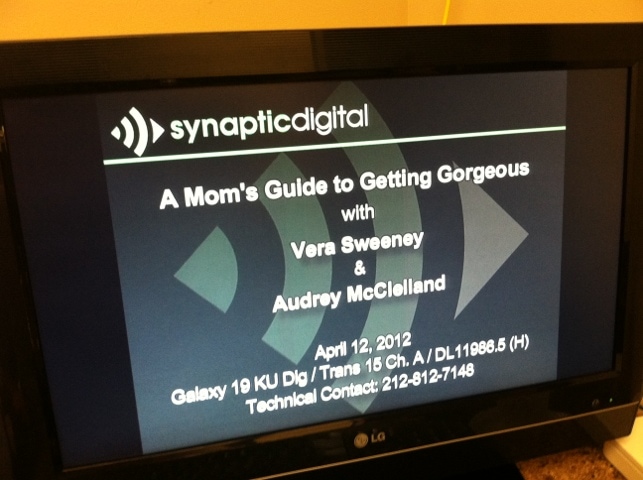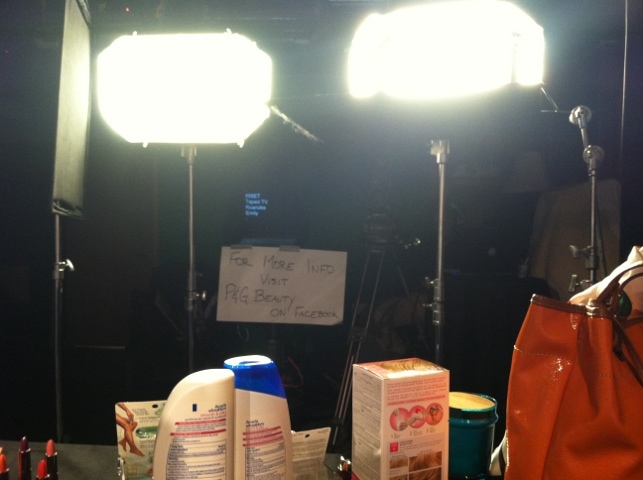 This was our view. It was less intimidating because there wasn't an audience or anything. It was done via satellite since we were hitting so many different markets around the country. Our ending line was taped beneath the camera so we could easily wrap up a segment.
The only nerve wracking part (ok not ONLY – but one of the biggest ones) was when we only had a few seconds left and you had to finish up a thought because the news station had to cut out. The camera man would start swirling his hand around and pointing at the sign as a way to remind us to end the segment. I'm a talker!!! It was crazy! LOL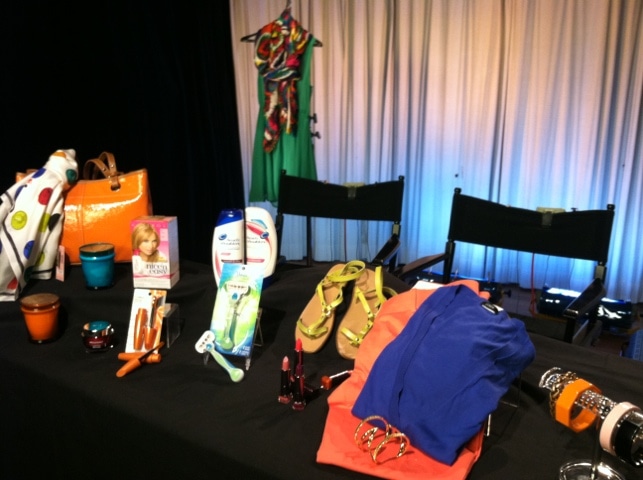 It was a fashion and beauty segment. So, we talked about color blocking, wearing bold and bright colors for the Spring, polka dots and more. It was a LOT of fun. Most of the news correspondents we spoke to were women – so they really were interested in what we had to say. It was such a wonderful experience.
My secret Snapple bottle made the pic. LOL
Anyway, here is the P&G ad!! So excited to see it! It is also in Redbook I believe. The best part of the ad is the way they describe us. "Best friends and mom bloggers" LOVE IT!!!