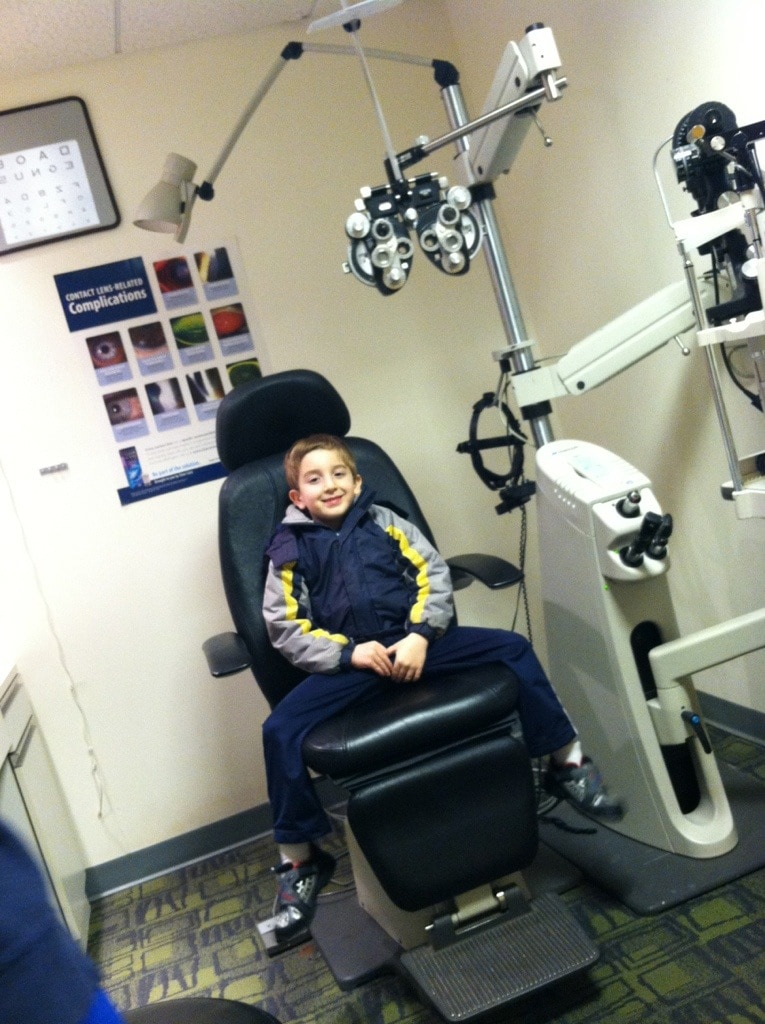 I have to be honest here – I am in COMPLETE DENIAL over the fact that Liam needs eyeglasses. I have PERFECT VISION. 20/20 or 20/15 depending on when my test was done. No issues whatsoever…. EVER.
My husband wears glasses and all of our parents do too. So, it's in the family of course. BUT I just thought my kids would take after ME. Hey, I'm an only child – that's the mentality I'm used to. 🙂 Me. Me. Me.
Liam's school told us MONTHS ago to get his eyes checked out but with my pregnancy complications it never happened. Now, that I am up and running around we went to get an exam over the weekend.
And he needs them. It's official.
I was sitting there in the room listening to what he was saying about the letters / numbers IN SHOCK. He could NOT SEE!!!!!!!!!!! I kept thinking he was fooling around… but the doctor repeated lines over and over again and it was the same.
The boy needs glasses.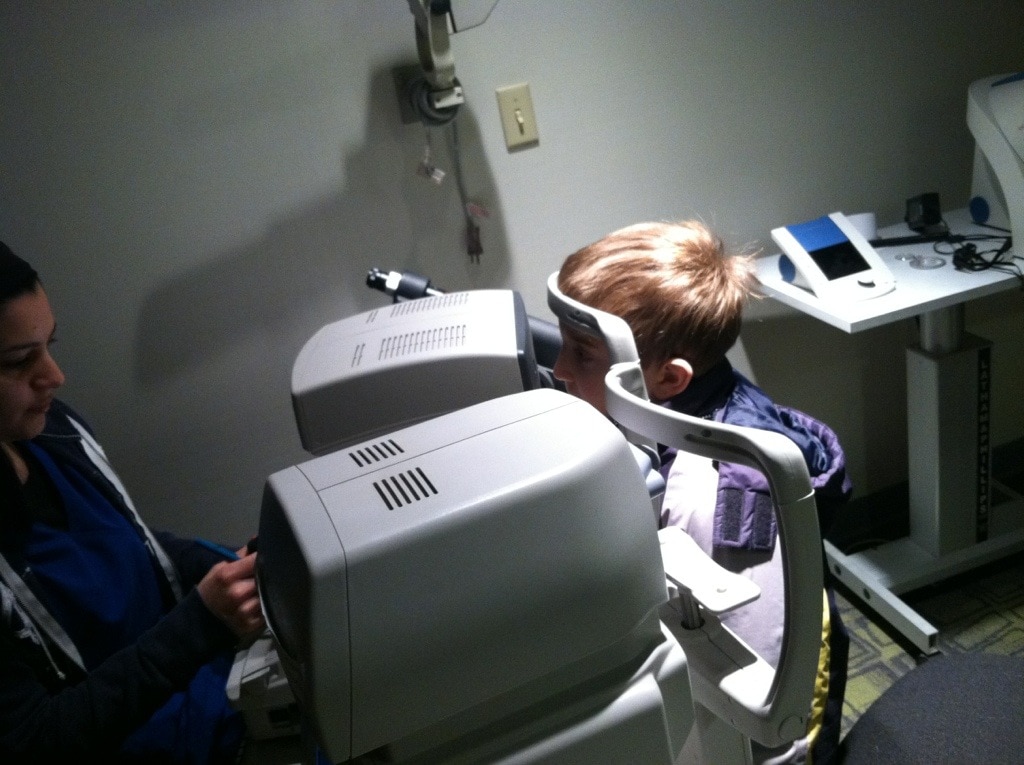 We tried on a few pairs and I couldn't decide. I want to go to a few different stores to make sure that I am getting the best frame. As soon as school lets out and homework is done, we are OUT! This has to happen TODAY but I don't want to pick just anything.
Do you have a child in glasses? Where did you buy your frames?