I'm warning you – there will be a TON of !!! in this post. A few weeks ago, I went into the city and shot a spread for 'The Rachael Ray Magazine'. I posted a few outtakes, but wasn't allowed to post the ACTUAL article until today. The team wanted to be sure it was available to consumers before I got it tattooed on my forehead.
Holy Smokes!! It's finally here!!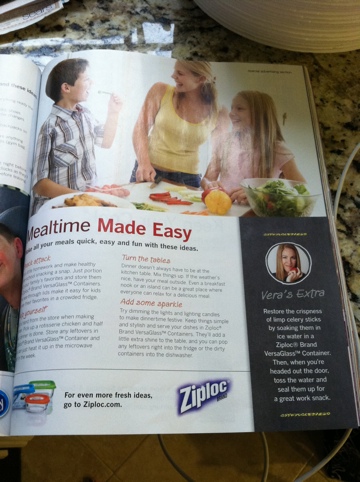 5 PAGES – I mean… I couldn't believe it! The sponsored article is about 'back to school' tips and I was lucky enough to be involved. They even had Liam's name on the lunch bag!!! STOP IT!!!
Not only is my mug in the magazine, but my TWO WEBSITES ARE ALSO LISTED. I seriously almost fainted. Like straight to the floor. Concussion hard.
But somehow – I didn't.
Just had to share! It pretty much is the most exciting thing that has ever happened to me professionally. Even my daughter was like… WHY ARE YOU IN THAT MAGAZINE?? LOLOL!