Peeps!! Spring means a few things for my household. Warmer weather, brighter moods and Easter. We love coloring eggs — it's such a wonderful tradition. But we also love to make chocolate covered peeps as well. Have you ever tried this before? Here are some easy instructions to follow:
You will need
Peeps (bunny shaped)
Dipping chocolate
White mini marshmallows
Playful Straws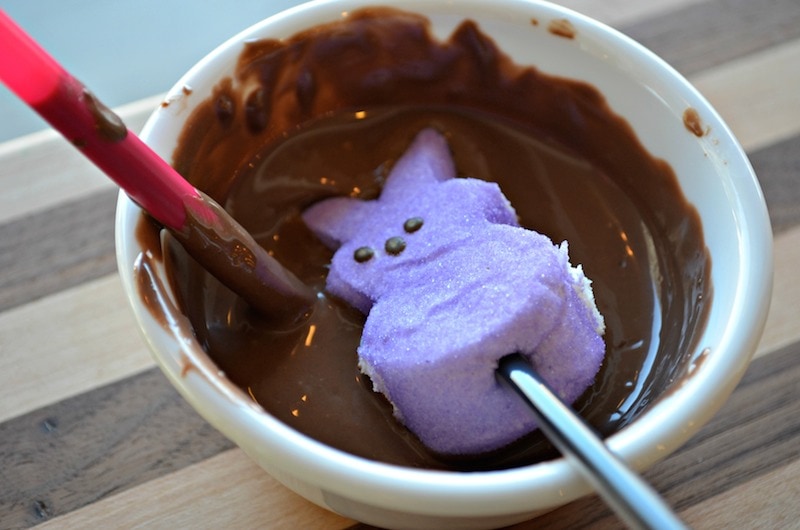 Directions:
Melt your chocolate and stir until smooth.
Push the straw into the bunny about half way. Make sure it doesn't fall off.
Dip the peep into the chocolate, twist until the entire bunny is well coated.
Tap on the side of the bowl to allow excess chocolate to come off.
Place on foil and place a white marshmallow on for a tail. Allow to dry,
Peel off foil and enjoy.
So much fun, right? For more Easter posts, click here!!