Zoodles are healthy noodles and are often found in gluten-free recipes as a replacement for wheat noodles or spaghetti. These instructions focus on how to freeze zucchini noodles while ensuring your zoodles remain firm to the touch while keeping their original flavor.
Have you started to cook with zucchini noodles yet? This delicious alternative is nutritious and low in calories and has become very popular over the last few years. You can actually find zoodles in your vegetable aisle in most supermarkets – just in case you don't feel like putting in the work.
But just in case you are ready to take on the task at home, I wanted to provide some useful tips to make sure your batches don't end up a soggy mess.
You can make fresh zucchini noodles into different shapes by using a spiralizer, julienne, a sharp peeler, or a mandoline. Lots of different options!
If you ever find that you've made too much in one sitting, don't worry! You can always freeze a few batches and save some for another day. Zoodles freeze wonderfully! You just need to know how to break down the process.
Can I Freeze Raw Zucchini Noodles?
If you are trying to figure out how to freeze zucchini noodles, here is the simplest way to do it. First, make a regular batch of zucchini noodles. Then, place the batch in zip lock freezer bags or airtight container. Be sure to freeze them right away.
When you are ready to serve, let the zoodles thaw out on your kitchen counter while they are still in the freezer bags. You might notice that there is more liquid than usual.
This excess water is not needed and must be removed. Be sure to drain out the liquid once your zoodles defrost.
After your zoodles have defrosted and drained, cook according to your recipe and enjoy! As a note – don't freeze raw noodles for an extended time.
Related: Zucchini Noodles Recipe – Asian Inspiration
Do You Need to Blanch Zucchini Noodles Before Freezing?
Blanching can enhance the storage life of zoodles because it deactivates the enzymes. Enzymes are what make zucchini mushy and allows them to discolor.
So, if you can, give your zucchini noodles a quick dunk in boiling water. Drain them and dry any excess water off by spreading them out on a paper towel.
When they are completely dry, put them in a ziplock and store them in the freezer.
Of course, the texture might change after thawing, but blanching helps zucchini stay firmer after thawing. As an FYI – if you want to freeze the zoodles for just a few days, you don't have to worry about this step.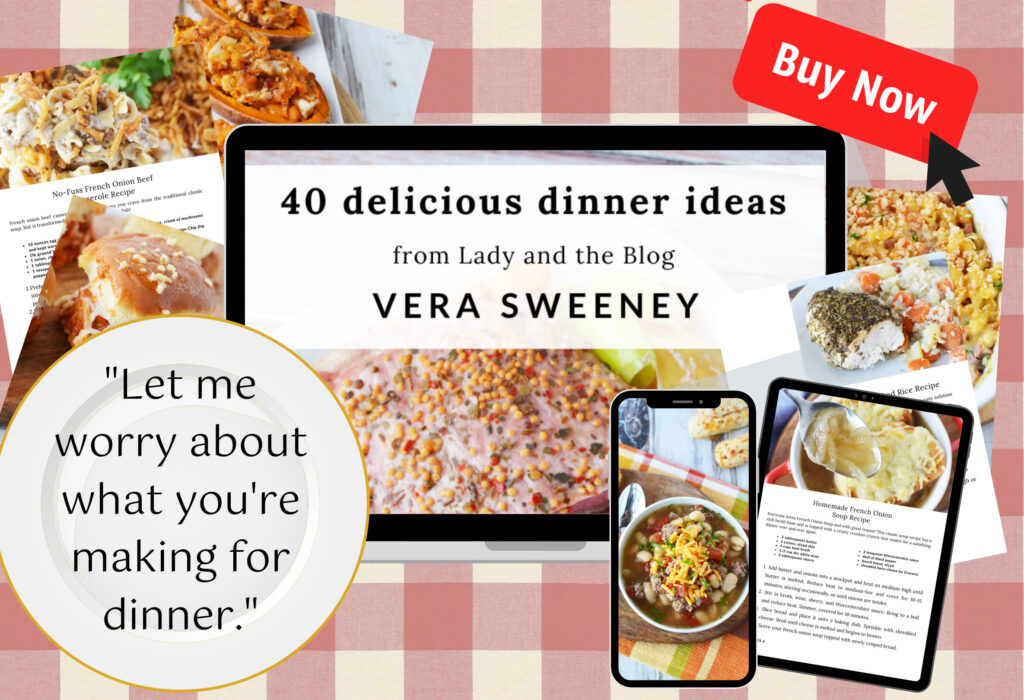 Looking for some easy and delicious dinner ideas? You've come to the right place! "40 Delicious Dinner Ideas" is packed with recipes that are simple to cook and only require ingredients you likely have in your refrigerator right now. So why wait? Get cooking!
How Long Do You Blanch?
If you are blanching thin zucchini noodles, then a quick dunk into boiling water for JUST A FEW SECONDS will do. If you are blanching zucchini cubes, then you need to blanch up to thirty seconds.
It's really all about the thickness of these zucchini noodle pieces.
What About Salt?
Don't add salt in blanching water because the salt will get absorbed into the zucchini which will soften the cell walls. This will lead to a mushy dinner.
Does Spiralized Zucchini Freeze Well?
Yes, spiralized zucchini freezes really well! Just blanch your spirals and let them dry nicely on a paper towel. Then, put them in an airtight container or zip lock and freeze. Enjoy this low-carb meal within a few days.
Don't peel the skin of zucchini while making zoodles.
Don't make very long spirals. short spirals are easy to blanch and store
Store zoodles in small or single-serving quantities to keep the freshness intact.
Are Frozen Zoodles Good?
Yes, frozen zoodles taste great! Freezing zucchini does affect the texture, but not to the point that you won't enjoy your meal.
Are you ready to give this low-carb dish a try?! Frozen zucchini is easy to work with now that you know what to do, right?