If you had to come up with four words to describe mom, what would they be? When children are asked to describe their mothers, often times their answer surprise the adults around them. Mom words from our littles are an absolute blessing.
This week, I was able to hear what my daughter thought of me. She told me exactly what words she thought described me as a mom and BOY, was it a treat.
Meaningful Words To Describe Mom – A Message From Our Daughters
My daughter came into my room the other day and had a handful of my paper plates in her hands that were cut up. I noticed that Natalie's plate had a few words written on it and so I asked her to tell me what she was working on.
She told me that she made me into a doll. Cut pieces of several plates together and then colored them. She wanted to play with it and show me her crafty work.
Four Words To Describe Mom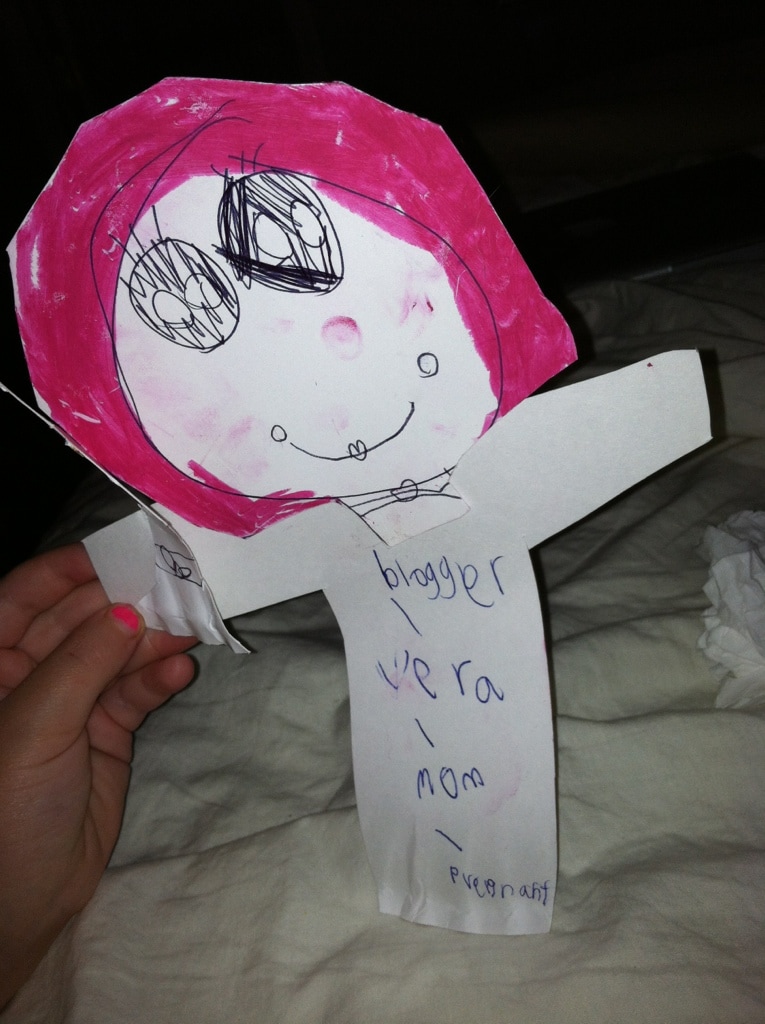 On the craft, I noticed that she had written some words to describe me as a mom. I also had hot pink hair… but that's another story.
I just loved her four words to describe mom – blogger, Vera, mom, and pregnant. As a child, these are the most important things that she can see. She is very very excited about her upcoming baby brother. I also love how big my smile is and that I look like I am about to hug her.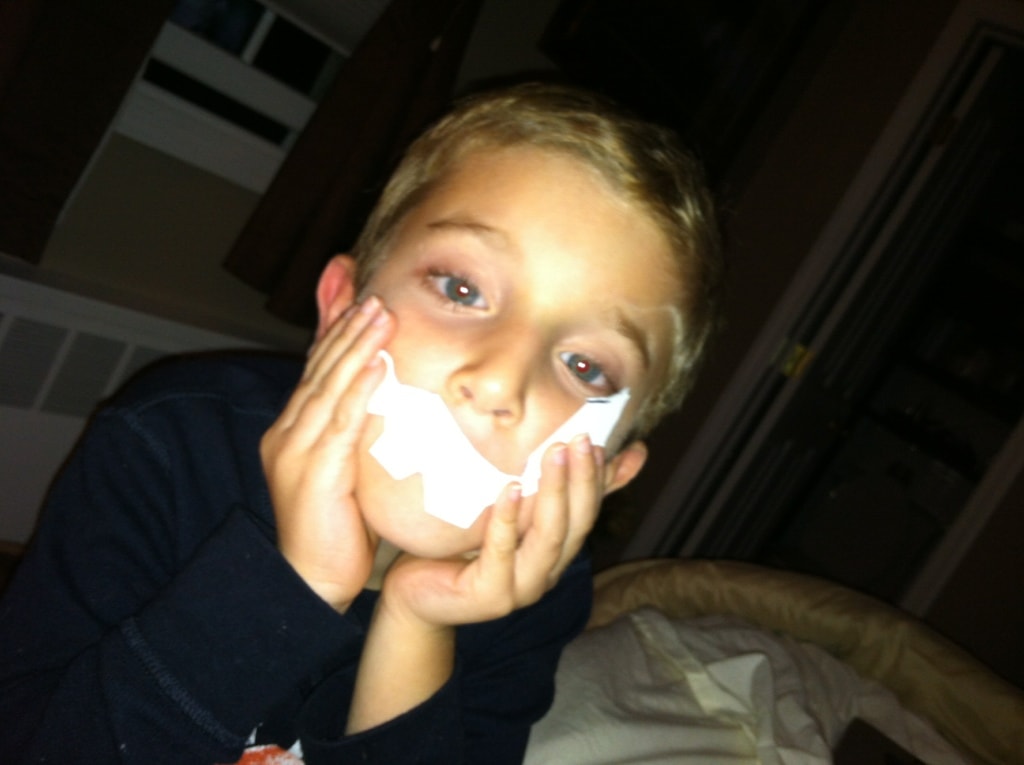 What did Liam make? He made some teeth. LOL so cute.
But this post got me thinking, what are some other words to describe mom? If I had to define my own mother at a much more mature age, what would I say? A mother is complex, strong, responsible, misunderstood. She is so many things. The epicenter of the family unit!
I wanted to write down a list of words to describe mom in case you needed some ideas.
How Would You Describe Your Mother?
Strong
Loyal
Fun
Quirky
Nurturing
Best Intentions
Curious
Beautiful
Complicated
Independent
Caring
Blessing
Cheerful
Brilliant
Patient
Good
Fabulous
Independent
Devoted
Cheerleader
Strong-Willed
Giving
Enduing
Loving
Adoring
Kisser
Hugger
Selfless
Silly
Role-Model
Thoughtful
Fearless
Amazing
Teacher
Best Friend
Intelligent
Inspiring
Sacrificing
Sweet
Simple
Warm
Upbeat
Life of the Party
Happy
Supporter
Creative
Crafty
Dedicated
Tender
Talented
Merry
Mighty
Elegant
Bold
Survivor
Wise
Inspiring
Exhausted
Special
Honest
Social
Remarkable
Awesome
Silly
Good Listener
Dreamer
Champion
Friendly
Chic
Easy-Going
When describing your mother, do any of these words come to light? I feel like this is a list where we can all pull from. While not every word will make sense, I think that everyone can pull at least ten of these meaningful words for mom and admit that they fit 100%.
Related Posts