If you had to come up with four words to describe mom, what would they be? I've thought about this from time to time. Well, this week, I got to hear what my daughter thought of me personally – and BOY – was it a treat.
My daughter came into my room the other day and had a handful of my paper plates in her hands all cut up. I bought them on sale. So, I wasn't worried about the craft project she had planned.
Besides, anything creative is alright with me. Usually, the kids are so obsessed with their tablets. It was refreshing to see her getting her hands dirty.
During that time, I was snapping pics of my two kids as they were working on their little project and I noticed that Natalie's plate had a few words written on it.
Four Words To Describe Mom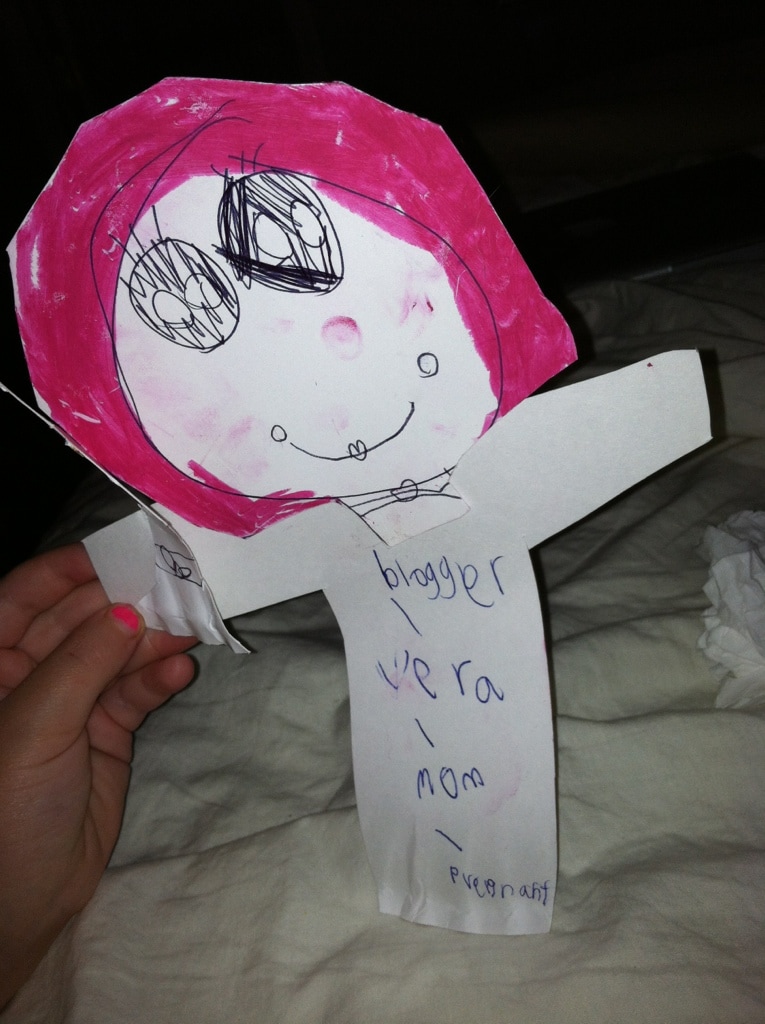 How fun is this? Natalie wrote down four words to describe mom. She picked what she thought mattered most or at least what she thought of first.
And before we even get into the words that she picked, can we talk about my hot pink hair? I love it!
I just love her four words to describe mom – blogger, Vera, mom, and pregnant. As a child, these are the most important things right now. I also love how big my smile is.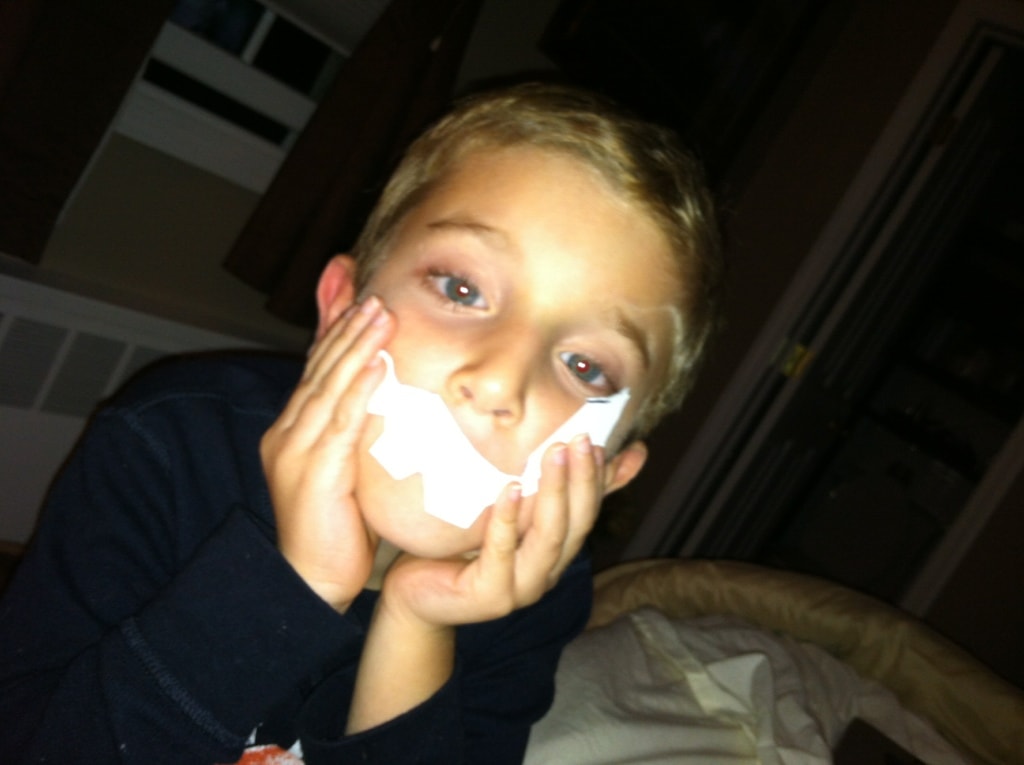 What did Liam make? He made some teeth. LOL so cute.
I'm all about cheap entertainment.
Related Posts