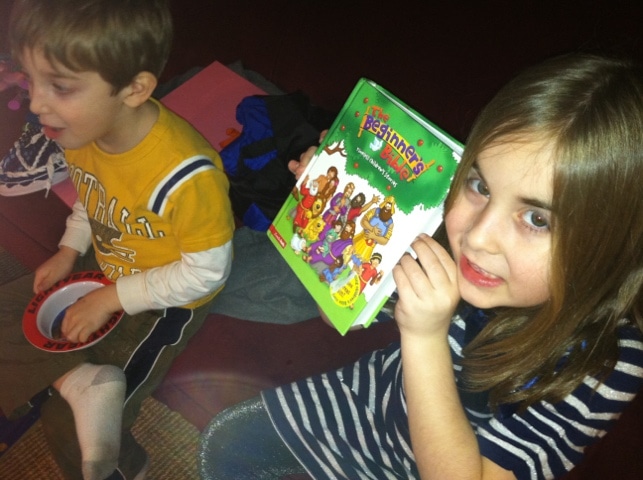 I love that Natalie is in CCD this year. Having that weekly class as part of her schedule has had quite an impact on her. She came home last night running towards me at full speed.
"MOMMY! MOMMY! I touched holy water today!!! Then we did the sign of the cross!!"
I almost started to cry. So innocent. So pure. But I kept it together and kept asking her questions so she could remain in the moment just a bit longer. Her excitement was contagious. My son keeps asking when his CCD class would start! Crazy, right???
I took this picture last night before I left for Bunko. The kids were watching television while eating fruit and I noticed Natalie was holding something on her lap. I can't remember which grandparent bought her this children's bible, but it's a book she keeps going back to.